Our ASTOUNDZ team will help grow your business utilizing Search Engine Optimization (SEO), Responsive Website Development, Mobile & Web Apps, Paid Ads, and Web Hosting. We are a great blend of technology, marketing and analytical experts that specialize in User Interfaces and User Experience and work to create an effective, user-friendly website for your business/organization. This will showcase your business and rank you on the first page of the top internet search engines, providing you with traffic, leads, and new opportunities.
Let us ASTOUNDZ you!
Featured portfolio items.
Crime Stoppers of Houston - Non-Profit Website Design & Development
In today's world, it is critical to provide easy-access to news, resources and programs. Crime Stoppers of Houston envisioned a new website that would showcase their organization's programs, community involvement, events, tools and crime news. They wanted to ASTOUNDZ their viewers with an interactive platform that communicated their positive effects in the community. At ASTOUNDZ, our goal was to allow them to easily and quickly create custom content to keep the community educated, aware and involved!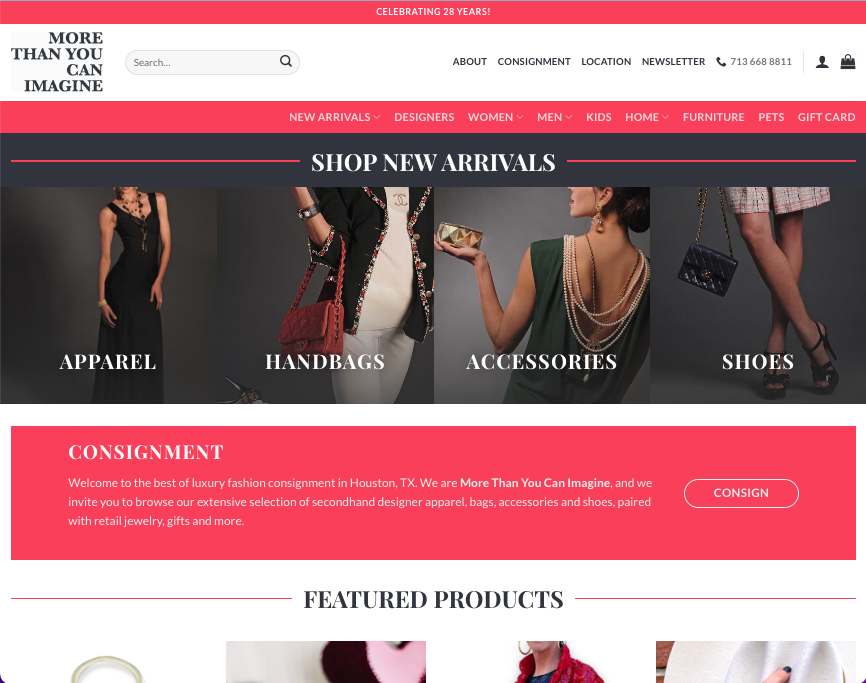 More Than You Can Imagine - E-Commerce, SEO & PPC
More Than You Can Imagine carries an extensive inventory of luxury fashion consignment items and needed a way to catalog and organize them within an eCommerce website. They needed a website with a great user experience that guided shoppers to the items they were looking for. The site also needed to have agile inventory management for a diverse range of products yet allow for quick listing of incoming consignment items.
King Ranch Turfgrass - Professional Services SEO, Website Optimization & PPC
King Ranch Turfgrass is one of the largest turfgrass producers in America. When we were tasked with their project, ASTOUNDZ had to create a new website and SEO strategy that would help them increase traffic and leads. This project required a unique approach as there were few competitors to be found online for what they offer – their products specifically designed for commercial lawns such as golf courses or sports fields that demand high standards from their turf managers. ASTOUNDZ developed a mobile responsive site with custom content to appeal to Residential and Commercial customers.