We help business owners rethink marketing. Businesses are wasting so much money marketing without clarity. Brand3 gives them a plan to clarify their message and image to engage the right customers. Some of our clients have achieved 61% growth in 2 years.
Featured portfolio items.

LiveWell Outdoors
Formerly known as Sharper Cut Landscaping, LiveWell Outdoors delivers 20-plus years of experience, providing a broad range of disciplines that include landscape architecture, landscape design, and construction expertise. They offer single-source landscape design to help you through every stage of your outdoor project – from initial brainstorming to design and material selection, and of course, final build and installation. LiveWell's new brand invites you to explore the transformation of your backyard into an outdoor living experience. From their pocket folders to brochures, the brand helps prospects and customers envision how LiveWell can create their perfect outdoor living experience.
Flying Plow Farms
Flying Plow Farms underwent a brand metamorphosis that mirrors their values and position within the market. This updated branding allows them to speak clearly to the community they serve and acquire the recognition they deserve for their work in the sustainable farming industry.
Provider Partners
Provider Partners Health Plans is a Medicare Advantage plan designed to improve care for Medicare beneficiaries who reside in long-term care facilities or who live at home and need the type of care that is provided in a nursing home. Provider Partners takes a different approach to caring for residents of nursing homes, skilled nursing facilities, assisted living facilities, and other long-term care facilities. Provider Partner's new brand image works well for both their partner and consumer side, with tailored messaging to bring value to each audience. Their transformation was necessary to better reach the market they serve and to attract those who are seeking their services.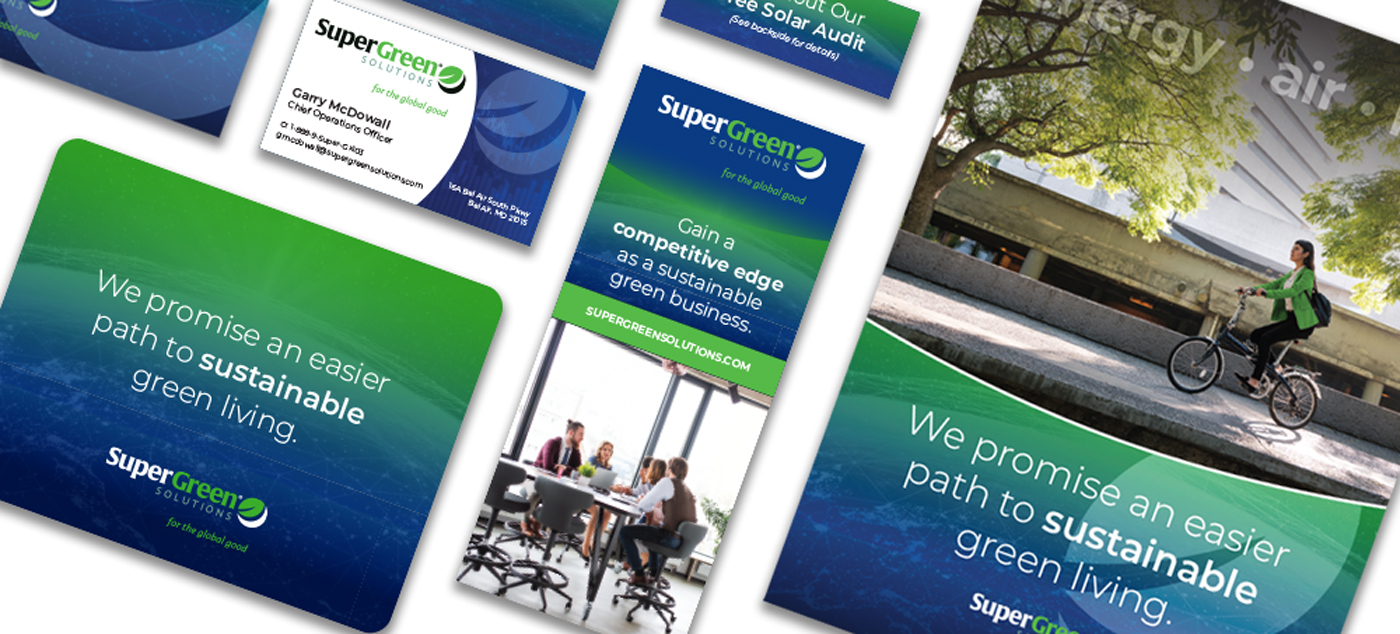 SuperGreen Solutions
SuperGreen Solutions has been guiding homeowners and businesses worldwide to the right green solutions for 10 years, and they needed a brand that helped tell their story to both franchisees and customers. The SuperGreen team employs an unparalleled depth of expertise in green technology, which requires them to pursue constant, continuing education. They use that knowledge to give their customers world-class training on the best practices for sustainable green living. The SuperGreen brand represents a global organization with an incredible mission to change the world and to attract both franchise owners and customers to join in.