Chillybin is a leading website design agency specialising in helping service-based businesses stand out from the crowd, attract their ideal customers and provide a world-class user experience.
Featured portfolio items.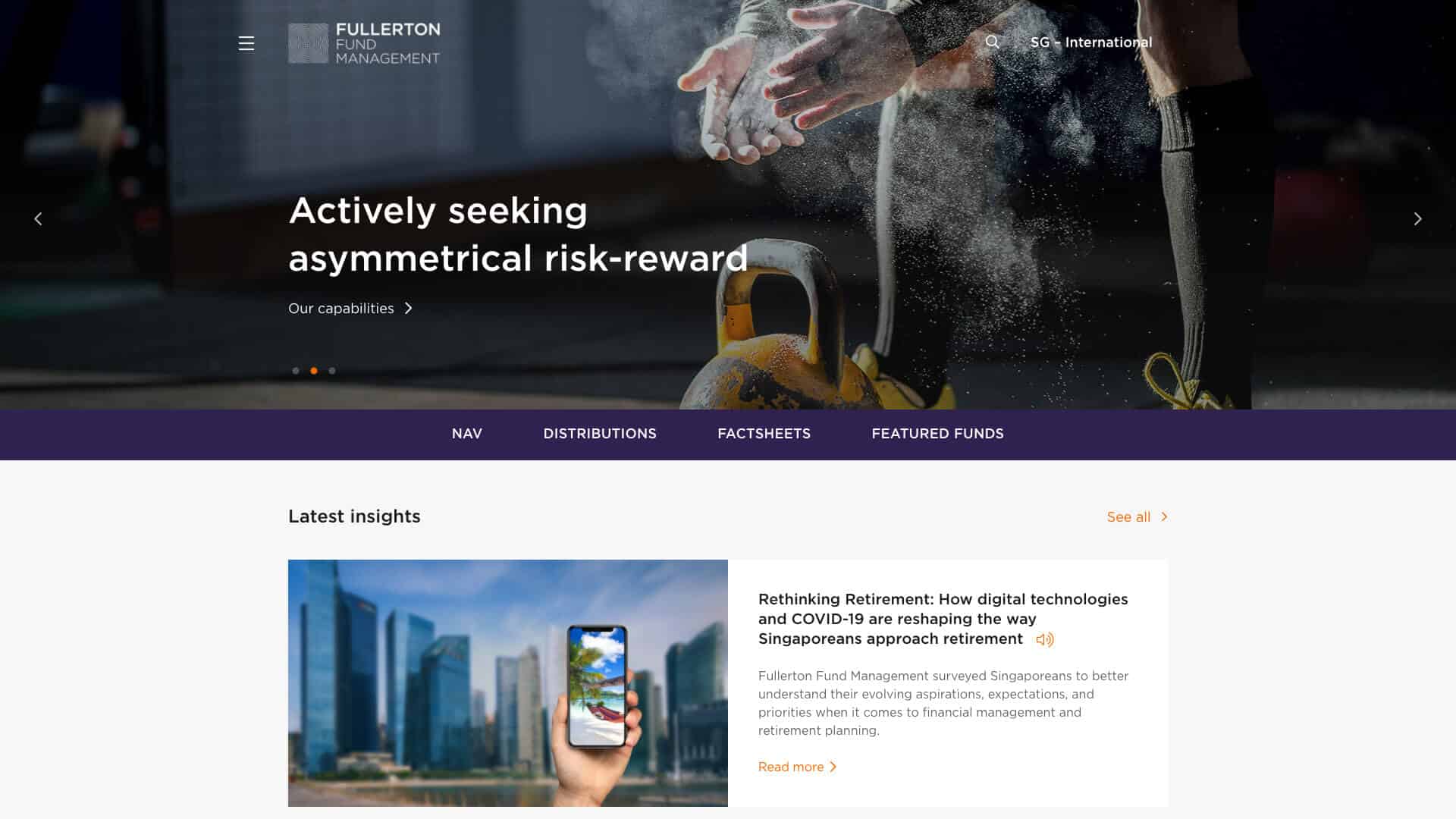 Fullerton Fund Management
Fullerton already had a corporate site, but it was in desperate need of a revamp.
Their audience is sophisticated and learned. They want to know insights, investment ideas, and find out information on funds easily, but the existing website wasn't meeting their needs.
There were three key client pain points the team wanted to target, to ensure visitors viewed them as a trusted source of information in the space.
1. Getting timely updates on investment insights, market trends, and happenings. 2. Recommendations on funds and strategies 3. Finding the differentiating factor
With their clients being savvy investors, Fullerton needed to be able to showcase their thought leadership pieces, market updates, and insights easily, and help potential clients understand they were in safe hands with their expert portfolio advice and management.
The Pinnacle Foundation
The Pinnacle Foundation had been our Website Support clients now for a number of years, and we were maintaining their website that had been built by another agency using Visual Composer.
It would quite often break, it was slow, hard to navigate and cost them a lot both in wasted admin time and lost contributors who wouldn't put up with such a poor user experience.
When the time came to give the old site a much-needed revamp, we had some visual direction from the new branding agency and worked in partnership with them to bring Pinnacle's vision into the design and development.
While Pinnacle has a group of engaged audience and donors, both individual and corporate, who provide much-needed donations to the foundation, they are not government funded so depend on the generosity of their donors.
This meant optimising for user experience was of the utmost importance, as it would be a key pillar in helping Pinnacle to achieve their long term strategy of expanding their brand beyond their existing demographic, and growing their donor base through improved exposure and awareness.
Raffles Medical Group
Raffles Medical Group is a leading integrated healthcare provider in Asia, and has facilities in 14 cities across Singapore, China, Japan, Vietnam, and Cambodia as well as offices in Indonesia, Brunei, and Bangladesh.
Since being founded in 1976 in Singapore, Raffles Medical Group has gone on to serve over two million patients, and has grown to a team of over 2500 staff.
Their mission is to enhance health and well-being by providing the best total healthcare.
Raffles Medical Group were looking for a new website that would elevate their status and position as an expert authority and leader in the healthcare sector in Singapore, so they could achieve their goal of attracting new and exciting leads, opportunities and partnerships.
One of the main aims of the website was to drive their target audience to lead capture forms for booking appointments and making specialist enquiries.
To do this, the website needed to provide readers with easy ways to search and navigate through the wealth of information stored within the website, and ensure that making a booking or enquiry was a simple process for new and existing clients.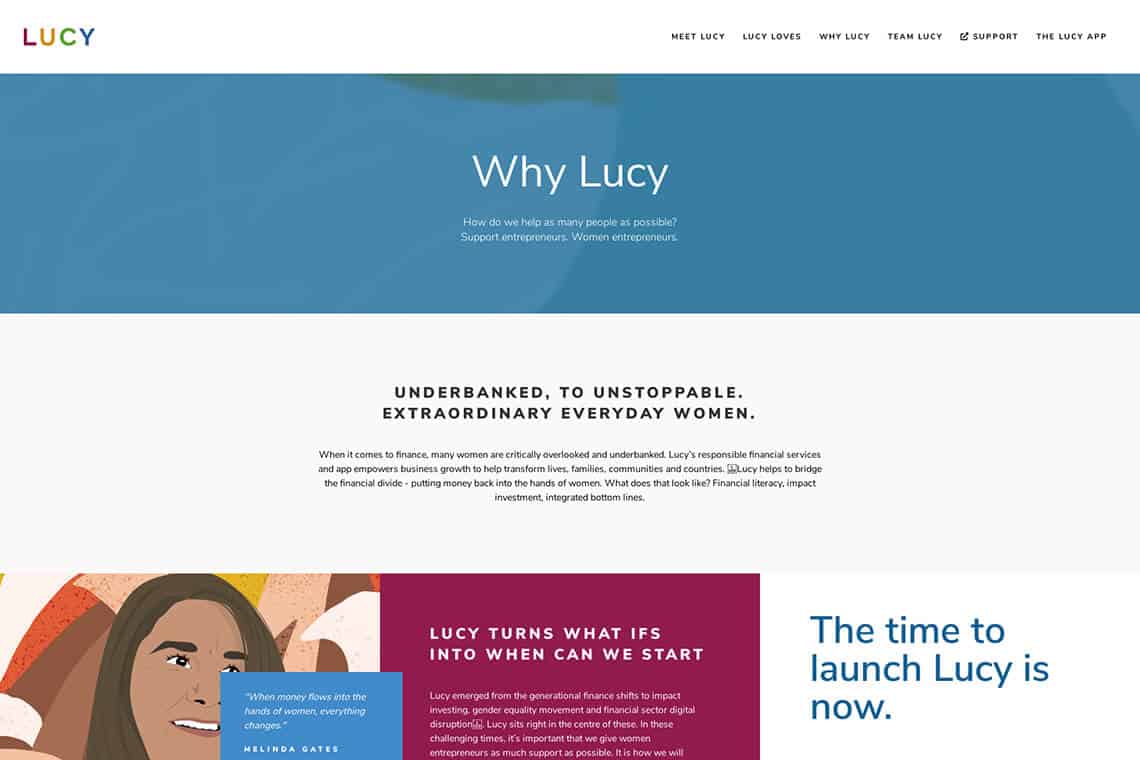 Lucy
Lucy is a mobile app that was designed to provide entrepreneurial women everywhere with the tools they need to take control of their financial future, realise their potential, and to grow and thrive.
Lucy noticed a huge hole in the market; women entrepreneurs are overlooked when it comes to funding, receiving just $1.9 billion compared to men who have amassed $83.1 billion.
Lucy's financial services and app helps transform lives, families, communities and countries. 
Lucy helps to bridge the financial divide through increasing financial literacy.
Lucy was looking for a website that perfectly reflected their values; professional, sophisticated, modern.
Their content needed to be presented in a clean, clear and sharp manner, through a purposeful user flow pattern, that begins at the home page, then directs visitors to a page focused on positioning (about), then to explore more content (love) and finally to a 'call to action' to have a visitor download the Lucy app, purchase the Lucy bag, subscribe via email, or make contact for enquiries.