From web sites to enticing ad campaigns, corporate collateral, direct mail and email campaigns, Clockwork Design Group loves a creative challenge. Whatever the finished product may be, our team works with clients to find rich, compelling solutions. But there's much more to our business than creativity. With a name like Clockwork you know you can rely on us to keep projects on schedule, on budget and on track. We pride ourselves on professionalism and responsiveness that equal our creative abilities. We communicate at every project step to assure there are no surprises regarding deliverables, timetables and budgets.
Featured portfolio items.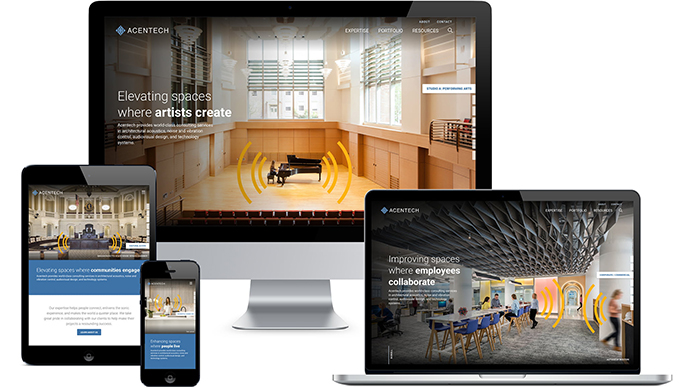 Acentech Website
Acentech provides world-class consulting services in architectural acoustics, noise and vibration control, audiovisual design, and technology systems to clients around the globe. We redesigned the website to modernize the design and significantly improve navigability and functionality.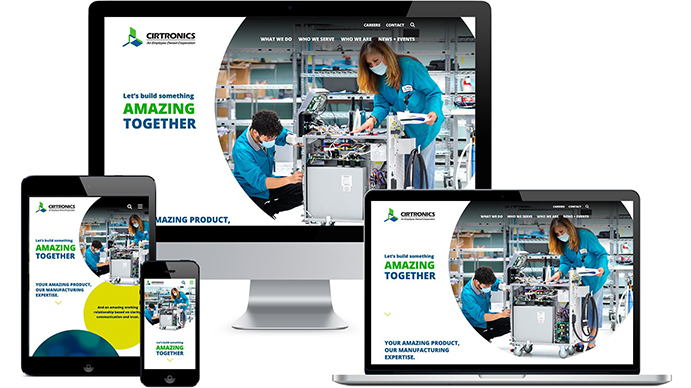 Cirtronics Website
Cirtronics is a contract manufacturer that serves product companies in the Greater Boston area and beyond. Cirtronics manufactures complex and quality-sensitive products for robotics, medical, defense, and industrial markets. Clockwork developed a fresh, modern website that features engaging animation to pique visitor's interest as they scroll down each page.
Critchfield Website
Critchfield, Critchfield & Johnston, Ltd. is a law firm with deep roots in Northeast Ohio dating back to the Civil War era. After conducting brand research and providing a formal brand analysis, Clockwork developed the firm's new logo, brand messaging, and website to capture the firm's personality and energy. The new look represents their strength, positivity, ongoing commitment, and rock-solid dependability to their clients and communities.
Obermayer Website
Obermayer is a multi-practice law firm based in Philadelphia, with nine offices throughout the mid-Atlantic. The new logo, website and branding positions the firm as forward-thinking, innovative, with strong connections in the community. The "arrow" graphic in the logo and throughout the website pairs with the tagline "Looking forward. Thinking ahead."