Are you dreaming of an online business but just don't know where to start? Tired of constantly taking care of your website instead of just doing what you love?
Experienced Web and Graphic designer, creating innovative digital solutions for clients worldwide.
Expert help with creating and managing Websites, Social Media, and all other materials. Let's make a positive impression through your marketing campaigns. I provide design and development work, suggestions, tips and strategies on how to spend less time managing your Website and Social Media profiles and more time enjoying your life!
My job is to help your online business GROW so you can finally RELAX and do the things that bring you JOY.
Featured portfolio items.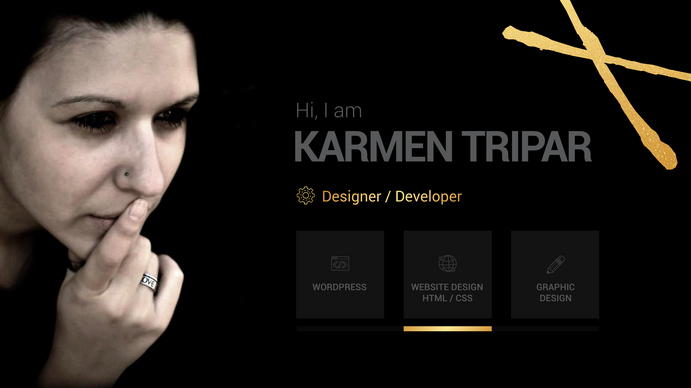 Website design and development
By now you might be wondering how much a website costs. The answer depends on what you want your website to do. To make the process easier for everyone, I have built a short survey asking you the important stuff. Once you've answered the questions I will get back to you with an indicative cost, no obligations. It only takes a few minutes to complete the survey and will help me to give you a realistic ball-park quote. Of course, I'll keep your information private and I won't share it with anyone else.
https://creativersis.com/website-design-and-development/
Website Maintenance
Think of me as your in-house website maintenance and improvement person. Just send me your updates and change requests and consider them done. Your work will be completed promptly and exactly as requested.
What can I do for you? - Make website improvements - Enhance your website's design - Fix broken code - Add new functionality (online store, blog, gallery, forms, etc.) - Upgrade your CMS or plugins - and so much more
Additional Services: - Website Statistic Report - Social Media Page - Integration of SSL Certificate - Basic SEO Optimization
Does your website generate business?
Did you know that more than 90% of all web traffic to your business comes from search engines? That is a lot of traffic. And what if your website isn't set up correctly or is missing some key functions? That means that either your website won't show in any search results or that it will, but doesn't engage people to stay on it.
Take a look at this Website Checklist: "The Path to a Successful Website" at get to know your website.