Founded in 2004, Curious Minds Media is a leading WordPress development studio delivering high quality web applications with over 300 clients nationwide, and offices in New York and Chicago.
Brands such as Wipro Digital, Horizon Services, Doist, and the LPGA trust Curious Minds to develop and maintain their web presences. We work with clients of all size from global brands to small businesses. We deliver value to our clients though a rigorous approach founded in enterprise software development, real-world experience, and outstanding attention to detail.
Unlike expensive digital agencies that provide full marketing services, our practice is much more focused on the developer specific technical needs of our clients. This allows us to work as well as augment existing client teams, and offer a greater depth of insight that more marketing focused firms.
We have over 19 years of experience developing WordPress sites alongside a variety of enterprise class applications. Our approach to utilizing WordPress in the enterprise informed by our development experience. We use best standards, and strict coding practices to develop robust WordPress websites for our clients that are secure and extensible.
Featured portfolio items.
Local Lens
Local Lens is a destination vacation photography service that connects vacationers with local photographers in over 200 locations worldwide. They needed a partner to execute their vision for a bespoke application that would enable their unique business cycle. The application needed to meet the needs of their vacationer clients, as well as manage photographer on-ramping and deliverables.
Curious Minds and the team at LocalLens worked together to look at their existing online business process. Together we were able to identify several key areas that were causing friction, and could be optimized. Based on our deep dive, Curious Minds designed and delivered a new user interface that captured an ideal process flow. We refined that user interfaces through rounds of client feedback, until we had the process nailed.
Launching an application is only the beginning of the story. Application support and maintenance is critical to ensure the long term success of a project. Our support developers work with the team at Local Lens on a weekly basis, not just to maintain the application, but to integrate new features and enhancements. We worked with this client to build their backend application and front-end WordPress environment.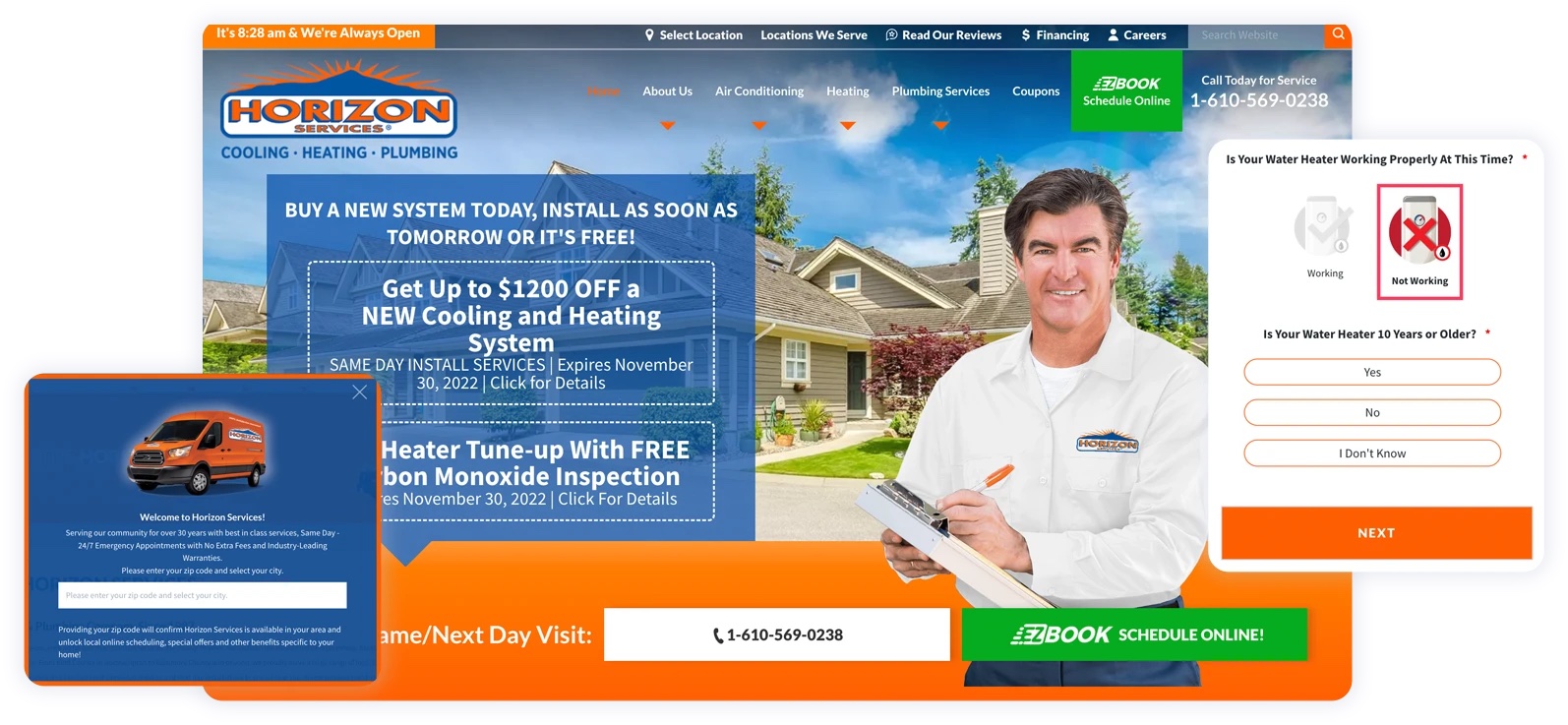 Horizon Services
Horizon Services needed to move away from a restrictive proprietary CMS, and onto an open source platform that could offer greater customization. The client had already settled on WordPress as a platform, but they had an extraordinary amount of content to move to the new platform, and a short amount of time to do it in.
Moving the content over from the old CMS was no small task. There was no interoperability between the existing CMS and WordPress, so we needed to roll out our own. Sometimes the old ways are best. We created a custom web scraper, and traversed the client's existing site, and created the new WordPress structure programmatically, saving countless hours of work.
Horizon Services is a growing a vibrant leader in the home service industry. After the new site was launched and deployed, they had plans to constantly improve their marketing presence. We continued to work with Horizon over the ensuing months post launch, adding features and content. We also helped fold additional websites into the Horizon brand, standardizing them on WordPress.
LeadNow
Focus3 had an existing leadership evaluation application, that was build in Laravel, but it did not contain all the functionality that was required by Focus3. Additionally, Focus3 had used the application enough to identify some additional features and add-ons that would add value for its clients.
We began this project by doing a few rounds of initial discovery. On initial inspection of the application, we found much of the code was written procedurally, leading to some large file sizes, code repetition, and greater cognitive load for future development efforts. The decision was made at that point to create a new back-end codebase, along with various front-end improvement.
During project discovery, we were tasked with maintenance and upkeep of the existing application, while building out the next version. One of the main issues with the existing application was the generation of downloadable PDF reports. The current application was buggy, and took a long time to generate a downloadable report. We were able to address this by creating a screenshot micro service that worked off of a Node package. This allowed the existing application to be responsive enough during the build out.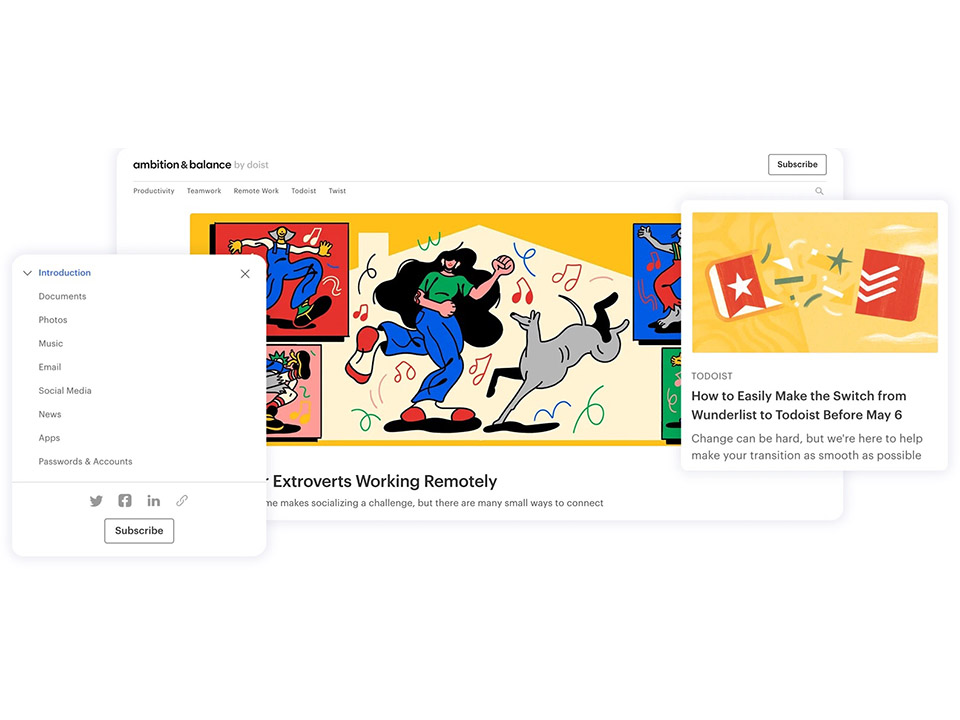 Doist
When Doist, the company behind the popular apps Todoist, and Twist where looking for a new development partner to help maintain their main WordPress blog, they reached out to Curious Minds. Being a remote and distributed company, they needed a maintenance partner with not only technical expertise, but also with great communication skills.
Our support team knows that when teams are working remotely, being able to quickly address and respond to client requests is critical. Thats why we implement a custom communication strategy for all of our enterprise clients, designed to adapt to our client's needs. Want immediate access to a developer? We have a solution for that. Prefer an email base ticketing system? We've got that covered as well.
Answering the question "How do we do that in WordPress?" is what Curious Minds is all about. Our support team was able to help Todoist achieve several technical issues on their blog that did not have an immediate, clear answer. Curious Minds has the experience to know when an out of the box solution such as a plugin can be utilized, or if a custom solution would be more elegant.