Emily White Designs is a full-service design and development studio, specializing in custom WordPress websites built on the Genesis theme framework. Our studio is a collaboration between designer Emily White (San Antonio, TX) and developer Greg Young (Winkler, MB, Canada), who each have more than 10 years of experience in the WordPress space. Together we've helped hundreds of clients grow their businesses and personal brands with one-of-a-kind, results-driven websites. Our ideal client is someone who has reached a level of success on their own, and are now looking for strategic help to differentiate themselves from their competitors and take their business to the next level. We love a challenge and enjoy partnering with our clients over the long term for optimal success.
Featured portfolio items.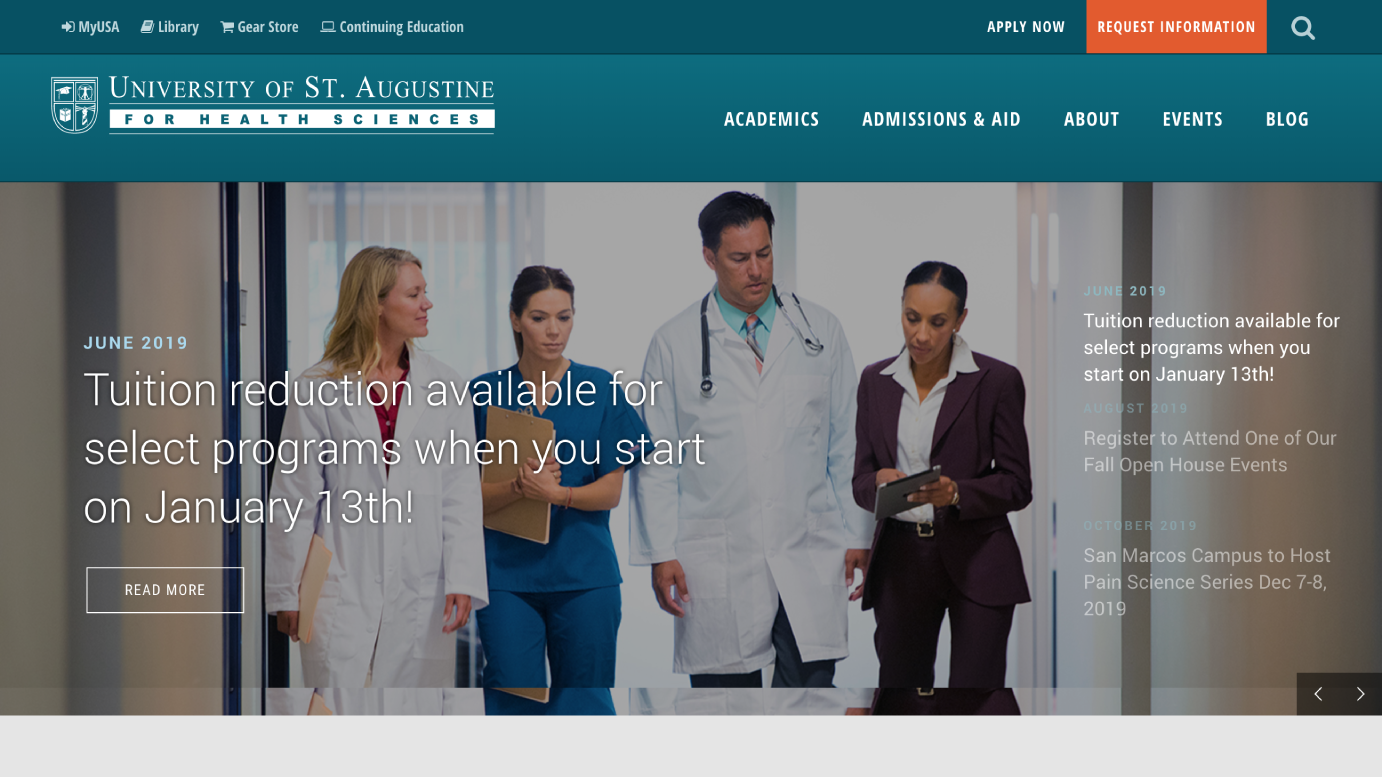 University of St. Augustine
The University of St. Augustine for Health Sciences (USAHS) is a graduate institution offering health science education across five campuses nationwide. We designed and developed a custom Genesis child theme for them to organize and present the vast amount of information on their website. This involved creating custom solutions for handling program information, events, faculty, news items, and form automations. We provide ongoing maintenance and support for the website to keep it in compliance with their accrediting bodies, optimize performance, and improve its reach.
Not So Wimpy Teacher
Not So Wimpy Teacher is a popular blog, podcast, and online community offering curriculum aids and teaching help to elementary school teachers. This project involved migrating the website from Blogger to WordPress and designing and developing a custom Genesis child theme for them. In addition to the standard homepage and blog templates, we designed custom post types and page templates for podcast entries and recommended resources; allowing them to increase affiliate sales. We also created custom Gutenberg blocks to allow them to insert "ads" for their own products (which they sell over at Teachers Pay Teachers) within the flow of their blog posts. Finally, custom post types for their email opt-ins allow them to target content by category and serve up relevant lead magnets; increasing sign-ups and turning casual visitors into loyal subscribers.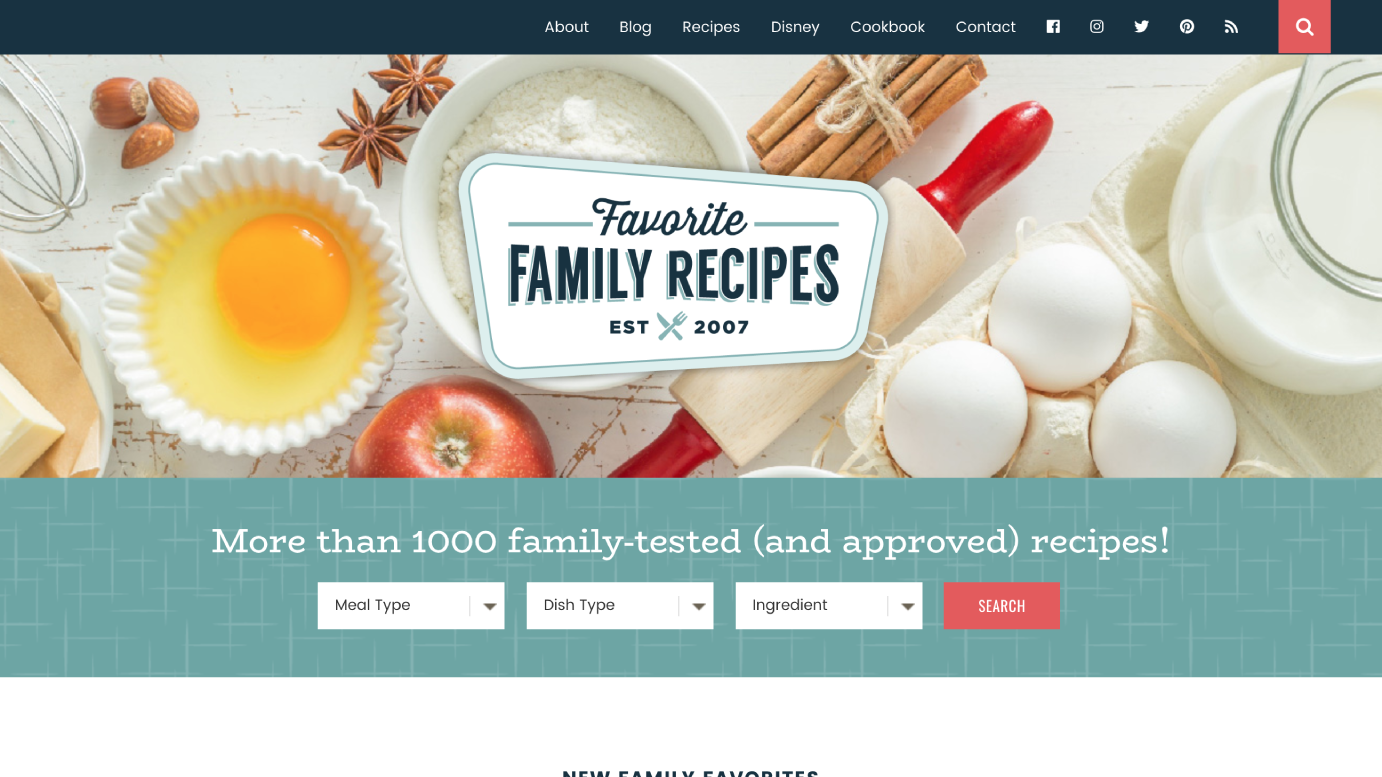 Favorite Family Recipes
Favorite Family Recipes is a highly-popular recipe website with more than 2 million Facebook followers. We designed and developed a custom Genesis child theme for them to help organize their recipes and promote their cookbook. This project also involved rebranding and the creation of a new logo system. A sophisticated filtering system allows visitors to sort recipes by a number of factors and find exactly what they are looking for. A beautiful custom sales page template allows them to show off their cookbook and direct customers to Amazon for purchase.
See Kate Sew
See Kate Sew is a popular sewing blog and pattern/fabric shop. We designed and developed a custom Genesis child theme that would allow her to showcase her offerings and grow her online community. A custom interface allows her to list products, link to blog posts where those products are featured, and ultimately redirect visitors to her Big Cartel shop for purchase. This integration has helped to bridge the gap between her main blog and her separate eCommerce website. Leveraging her existing logo, we designed an entirely new brand identity including brand colors, typography, custom icons, and patterns.