Every website design project is unique. We take the time to learn what it is you are really trying to achieve in having a website created or re-designed. Our custom design will focus on the key marketing areas of your business that are necessary to engage your visitors in an impactful manner and entice them to take action. We will create a website that is user friendly, interactive, optimized and effective in persuading potential customers to become your regular clients.
With over 17 years of experience in website and graphic design, Flying Orange can build a website that best reflects your company's brand with an emphasis on creating a unique one-of-a-kind website to grow your business and make it a success. We are passionate about helping others achieve their goals in and out of business and that passion is reflected in all of the work we do.
Featured portfolio items.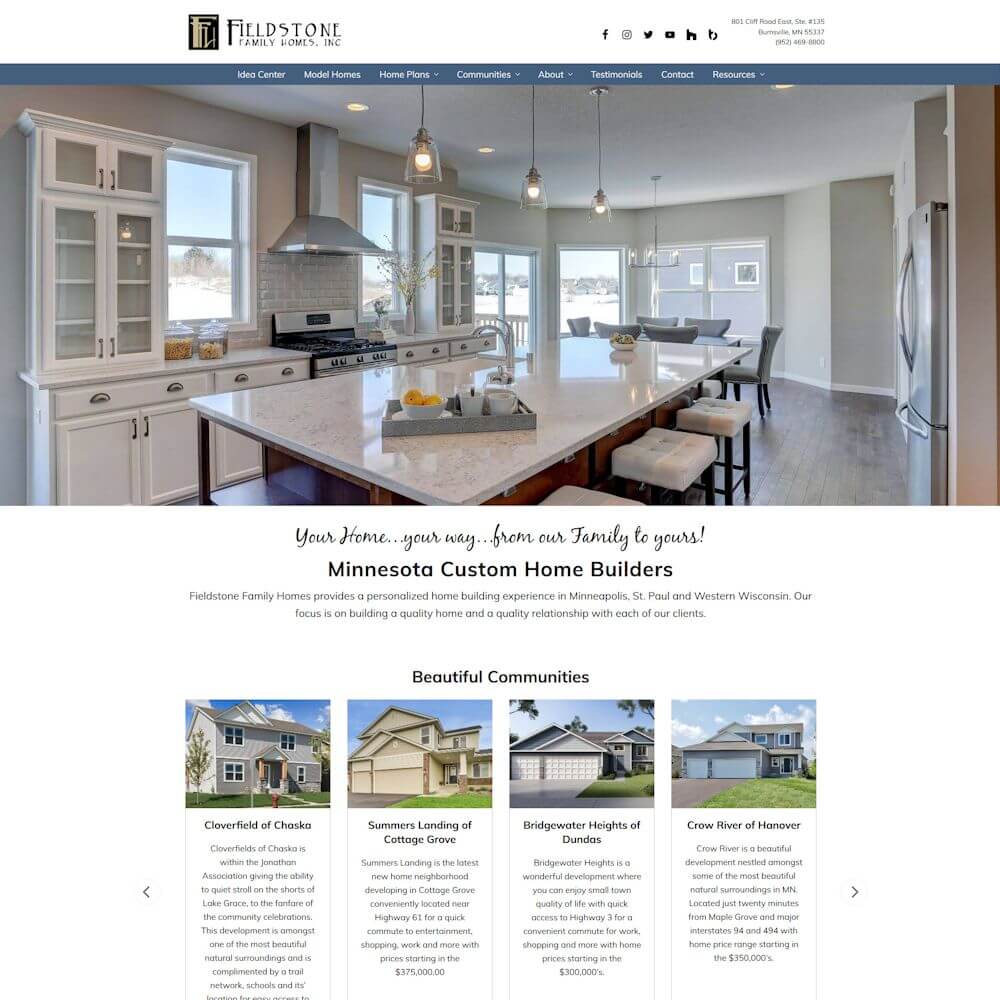 Fieldstone Family Homes
Minnesota Custom Home Builders
Fieldstone Family Homes provides a personalized home building experience in Minneapolis, St. Paul and Western Wisconsin. Our focus is on building a quality home and a quality relationship with each of our clients.
D1 Minnesota Basketball
Game. Life. World. As a program we have the power to change lives.
We are collectively driven and responsible for making a difference in our student-athletes' Game, Life and World. As a partner of the Adidas brand, we expect our program to embody these values and extend our vision within our market.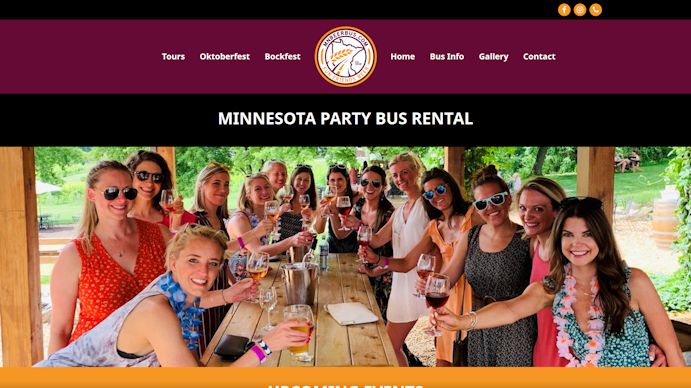 MN Beer Bus
MNBeerBus is a unique service in the Minneapolis area that began by transporting fun loving riders from Mankato to New Ulm for their annual Bockfest event. We started in 2005 and have improved every year since. We offer some pre-planned tours or they can be customized to your needs.
We are the best choice for corporate/small business events, bachelor/bachelorette parties, birthday parties, holiday parties, etc. We have planned for groups of six up to 600 and give each the same attention to detail.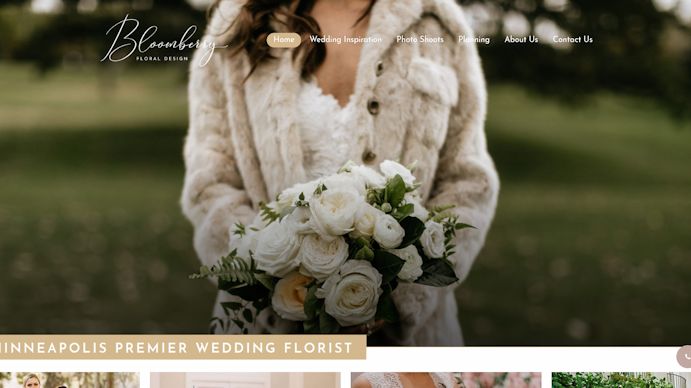 Bloomberry Floral
Featured as Best of Wedding Florist in The Knot, Bloomberry Floral is the leading floral boutique in the Minneapolis area & surrounding suburbs. Bloomberry specializes in floral designs, wedding flowers & events; both big and small. Creating floral designs since 1999, Bloomberry is also the in-house floral designer for Wayzata Country Club. The Bloomberry team (aka The Bloomgirls) has also been mentioned in popular publications such as The Knot, Minnesota Bride and Lavender Magazine.