We shape deep relationships between brands and people, the ones that last a lifetime.
We're a full-service advertising agency with a vision of how brands and people can relate. We combine creativity with layers of meaning and produce compelling experiences that shape the relationships brands have with people. We explore the raw ingredients of a brand, we melt the brand's vision with insight, and we pour molten creative into our strategic mold.
Traditional, digital, or experiential — we create engaging campaigns to deepen the brand relationship throughout their lives, across their networks, and from one generation to the next.
Featured portfolio items.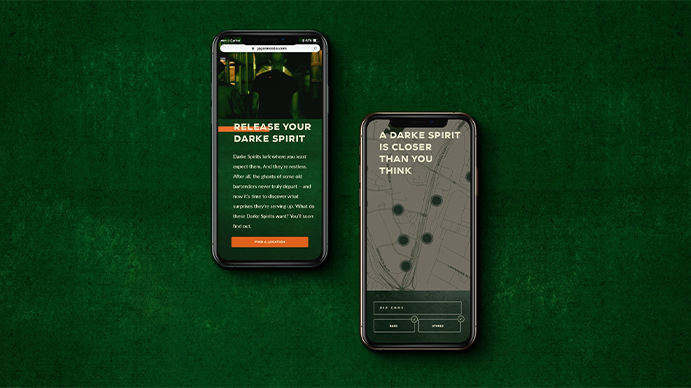 Release Your Darke Spirit - Jägermeister
When Jägermeister asked us to elevate their brand and expand their market in time for Halloween, we pulled out the big guns: a multi-channel campaign blending the digital with the traditional, backed by a partnership with Foursquare and custom AR experiences at 125,000 geo-fenced locations across the US. Places where supposedly spirits came to life.
https://www.foundry512.com/works/release-your-darke-spirit/
Cheers to New Friends - Cellar Rat Wine Tours
Cellar Rat owners Cadye Ellwanger and Clint Thomas created the most entertaining and knowledgeable wine tours in Texas. They've been featured in Texas Monthly, Condé Nast Traveler, and the Houston Chronicle. Yet, their passion needed a brand; their witty, alluring personalities and love of Texas wine needed to reach the equally enthusiastic aficionados. With a series of surprising, social-first digital experiences, we introduced thousands to the irresistible world of Texas wine and the power-duo who've made it soar above America's vineyards.
https://www.foundry512.com/works/cheers-to-new-friends/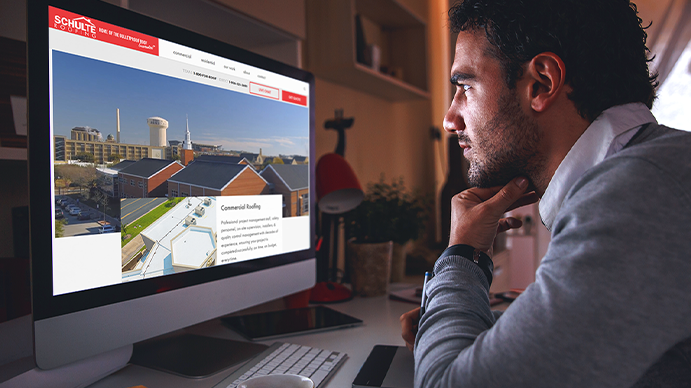 From Systems to Assemblies - SCHULTE ROOFING®
They've been known as the area's best residential roofer since 1994, but this time, they needed to go further. With magnetic creative and new whitespace to establish deep roots in the larger, more competitive commercial market, we ignited local community ties and infiltrated every facet of the commercial construction culture. We unveiled vital commercial touchpoints through a multi-channel ABM campaign, creating a 250% increase in earned business, record-breaking revenue, and a top 100 Roofing Company award.
https://www.foundry512.com/works/from-systems-to-assemblies/
New Name, Same Organization - The Trail Conservancy
The Trail Conservancy's mission is to support and protect the beloved Ann and Roy Butler Hike-and-Bike Trail, a 10-mile-long track along the famous Lady Bird Lake. Located in the center of Austin, Texas, the area is known as the hotspot for visitors to the state.
But when TTF wanted to be seen as more than just a foundation, they came to us for a complete rebranding that changed their name from The Trail Foundation into The Trail Conservancy. Their goal was to renovate their website to help increase traffic, convert visitors, and take their brand to new heights as a respected conservancy.
https://www.foundry512.com/works/new-name-same-organization/