Gradient9 Studios is a design team based in Indianola, Iowa that helps clients elevate their visual impact and improve their performance through web development and creative branding solutions.
Featured portfolio items.
Reveal Cellular Camera by Tactacam
We started working with the Reveal Cellular Camera by Tactacam back in February 2020 when the concept for the product began. Tactacam reached out to us for their initial logo design. From there we created a style guide, packaging, social media ads as well as managed the product launch and continue to maintain their sales and promotions. We even created store displays that can be seen in places like Cabella's, Bass Pro Shops and WalMart. Need we say more? It was great to be involved from the start with this project. From the beginning, Tactacam was a really easy client to work with. We knew the launch of the Reveal was going to be highly anticipated, making the stakes very high for us. Tactacam was very appreciative of the work we did, and seeing the overall product be so successful is incredible. The site started with several thousand Reveals, and they were completely sold out in a matter of hours as well as sold out at a number of retailers in a matter of days. To know that many people have seen our work is awesome.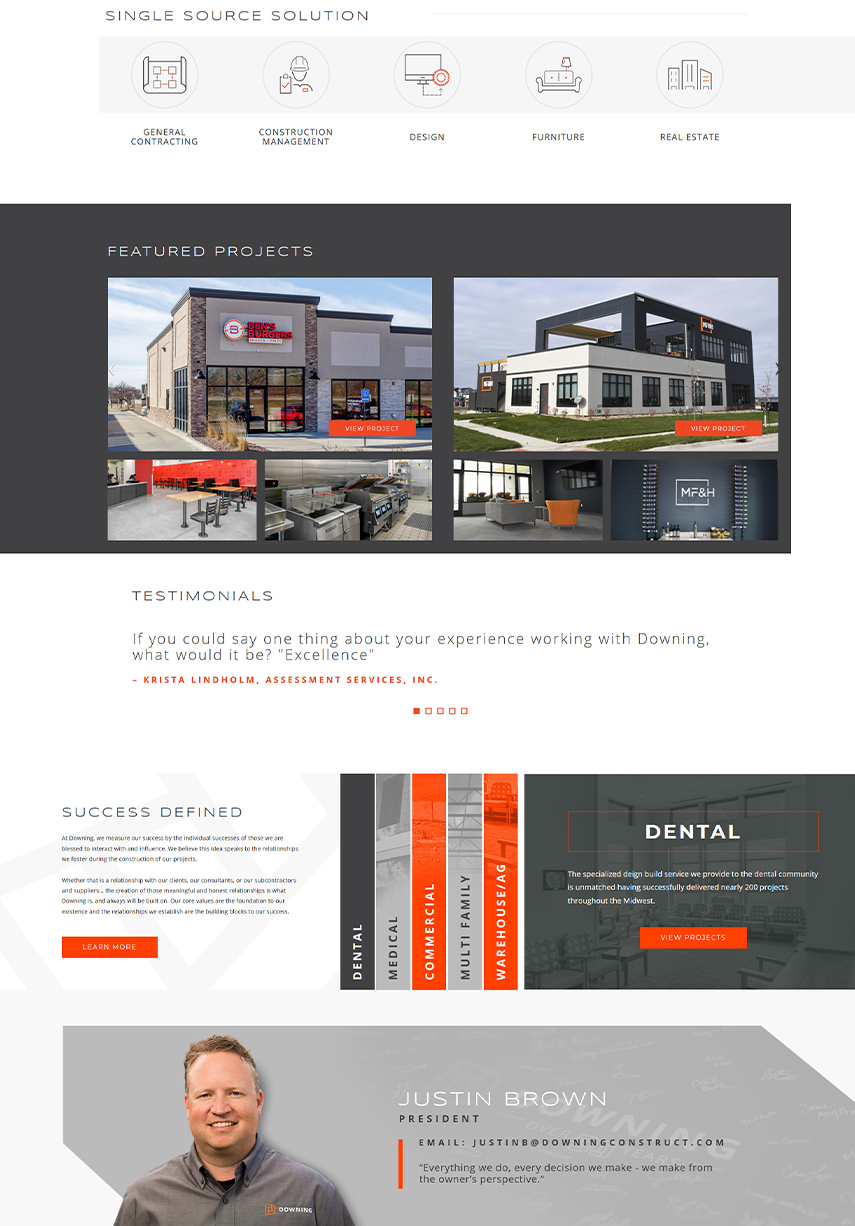 Downing Construction
The day we got Downing Construction onboard was a win for us. Downing was a client that we had our eyes on for years. They are such a huge name in our community so being able to do work for them was a dream. We completely redesigned Downing's website. After they moved into a brand new building that completely represented their identity, they needed a site to represent them as well. Their office building is immaculate, the website perfectly mirrors not only their branding, but their building. Their industry also allowed for us to be very visual with this site and it looks architecturally sound. We look forward to working with this client in the future. For now, we're excited to see how people interact with their new website in comparison to their old website. Analytics are everything!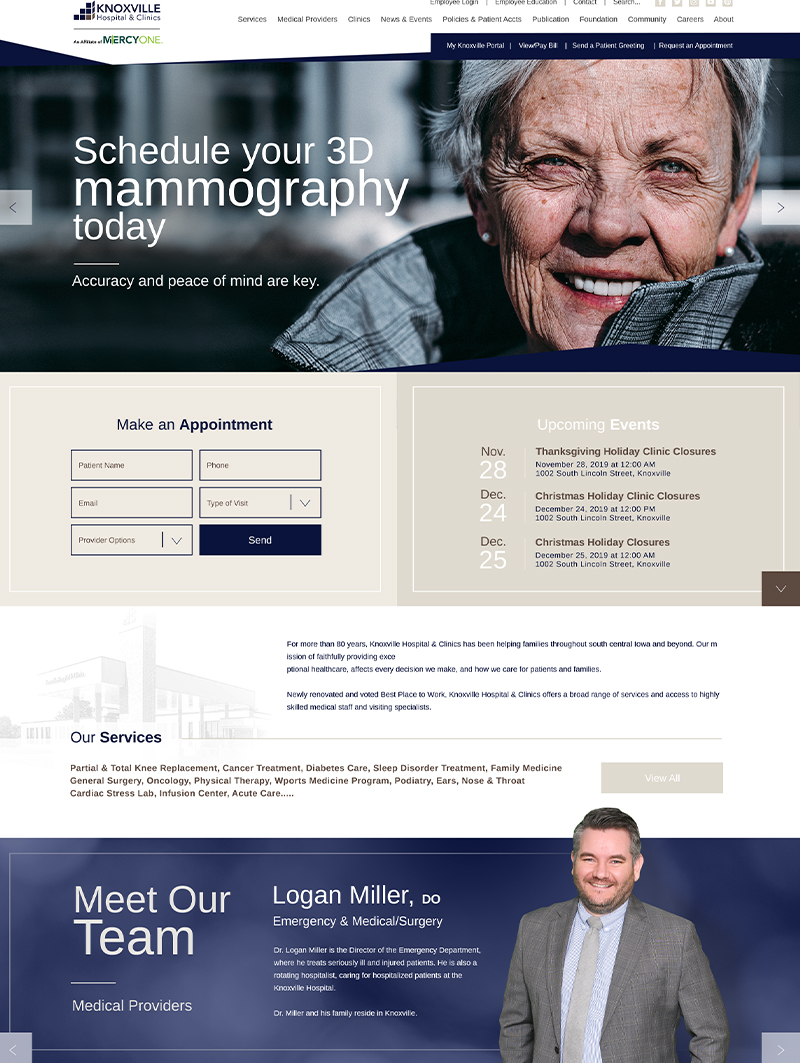 Knoxville Hospital & Clinics
Knoxville Hospital & Clinics is one of our trusted clients for the past 8 years. KHC reached out to us after they saw work we did for another hospital and liked what they saw. Over our time together, we created social media and newspaper ads, created billboards as well as managed and completely rebuilt their website.We've really gotten to enjoy designing over multiple mediums and getting them all to look cohesive. We really enjoy getting to work with KHC because we've built a partnership with them. Whenever we're creating something they always provide their ideas while also accepting our recommendations.
Hi-Tech Optical
Hi-Tech optical is a client that was referred to us. Over the past 3 years we redid their 10-year-old logo to make it more modern. Once we nailed down their branding, we created business cards, envelops, ads and other various print material. We also created a website to match their branding. Currently, we're working on building their online shop. We love working with High-Tech because they're straightforward and trust us. Whenever we create something for them it never takes multiple revisions to get something completed. They tell us exactly what they are looking for and always appreciate and like the work we provide.