GRAYBOX is a digital consulting agency that helps solve challenges, reach audiences and optimize operations with elegance, utility & expertise. Digital is different. It's complicated and interconnected. It's ever-changing. What worked yesterday may not work today. GRAYBOX was built around the idea that all companies need a partner in digital — someone that understands the internet holistically, knows your goals, and keeps your business afloat and successful in a digital-first world. We're your partners in digital.
Featured portfolio items.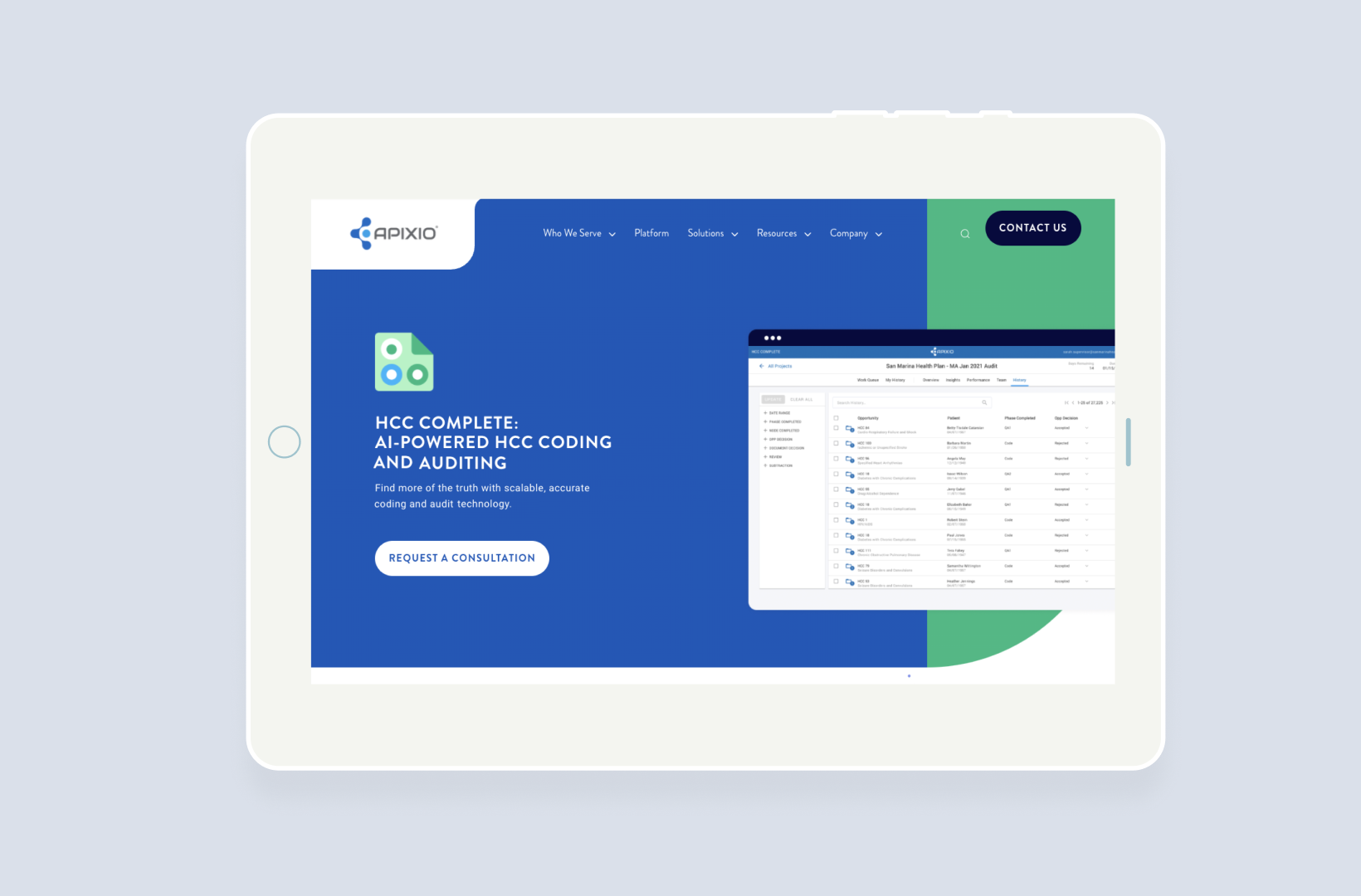 Apixio
Apixio is leading the way in Health Tech. "Using data science, we can help solve critical healthcare problems and empower individuals, providers and health plans with reliable, actionable intelligence." For a Phase I step, Apixio partnered with GRAYBOX to update their "Our Story" and "Careers" pages. Our Creative worked within Apixio's current framework while making robust changes to allow for a quick launch with impactful touchpoints. Following a successful campaign, we tackled a brand refresh and website redesign to secure Apixio's position as the market leader in their industry.