We help companies, big and small, discover what makes them unique and channel it into a memorable experience that outsells and outshines their competition online.
We keep our process simple, transparent, and customer-focused. We avoid buzzwords and bullshit – we spend our energy instead focused on creating best-in-class user experiences that translate into the things that matter.
Featured portfolio items.
Surepoint - Website Redesign
Surepoint (Formerly Rippe & Kingston) approached us on the cusp of their re-branding. They started off as a pure service provider over 20 years ago, and since, had developed sophisticated technology to help Law Offices & Firms keep track of their operations and documents in a safe and secure way.
Our job was to help guide them through this process and establish and look and feel more aligned with their FinTech future vs their service provider past.
Extensis - Website Redesign
Extensis' main goal for their website was to update their brand to be more accessible while maintaining the professional demeanor they are known for. Naturally, they were looking for better conversions and lead generation, but Extensis was also looking to improve their navigation and to simplify users' ability to quickly obtain the information they're looking for.
What We Did: Brand Identity, Digital Strategy, UI/UX Design, Full-stack Development, Motion Graphics/Animation, Copy Writing, Pardot Integration
Centivo - Website Redesign
Reliable, high-quality healthcare is crushingly expensive. But the high cost doesn't imply a high quality of service. Americans overpay for health care that under delivers.
We partnered with Centivo to deliver a friendly digital experience that explains, to their target audience, how they combat inflated premiums and plans.
What We Did: Digital Strategy, UI/UX Design, Full-stack Development, Illustration, Motion Graphics/Animation, Copy Writing, Hubspot Integration
View Full Case Study: https://huemor.rocks/case-studies/centivo/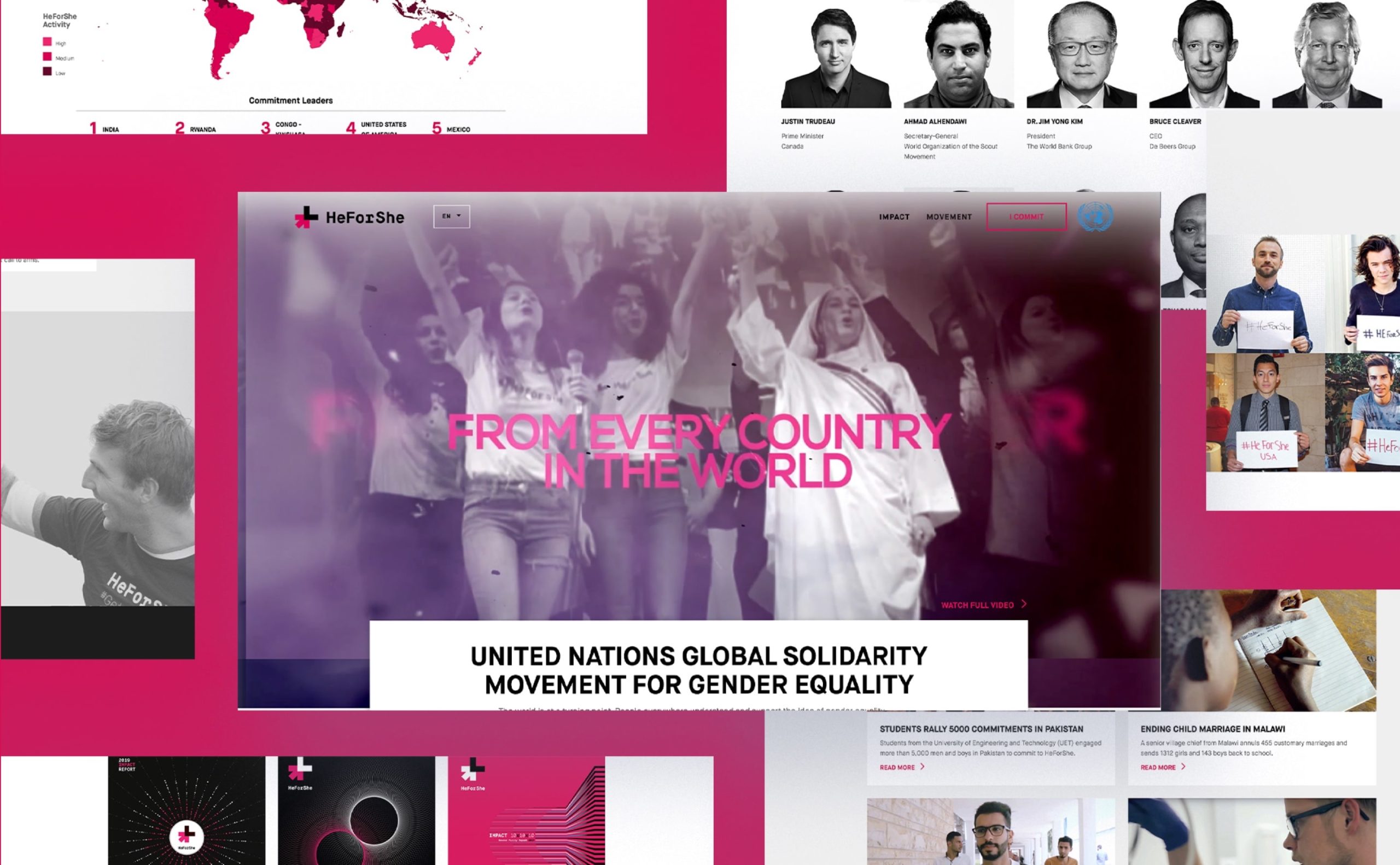 HeForShe - Website Redesign
Although they are championing a noble cause, HeForShe has been struggling to turn brand awareness into positive action.
The old website lacked focus, which left many prospective followers feeling confused, rather than committed.
As a result, all the visibility the movement had was effectively going to waste, as they weren't getting any traction that would take them closer to their goal of activating 2 billion men for the cause.
What We Did: Digital Strategy, Web Design, Web Development, A/B Testing, Conversion Optimization, Salesforce Integration
View Full Case Study: https://huemor.rocks/case-studies/heforshe/