Welcome to Intelligiz Digital, a premier web development agency that specializes in creating custom solutions to help businesses establish and grow their online presence. Our team of skilled developers, designers, and digital marketing experts work together to deliver innovative and efficient websites, e-commerce platforms, and digital marketing campaigns that empower progress and elevate business performance.
At Intelligiz Digital, we understand that a website is much more than just an online brochure. It's a vital tool for reaching and engaging with your target audience, driving traffic, and generating leads. That's why we take a holistic approach to web development, focusing not just on aesthetics, but also on user experience, search engine optimization, and conversion optimization.
Our services include web design and development, e-commerce development, CMS development, Responsive web design, Website migrations, Website Maintenance and Support, Search Engine Optimization (SEO), and Digital Marketing. Our specialized development services include Magento, BigCommerce, WordPress, and Shopify development.
We are proud to have a diverse client base, ranging from small startups to large enterprises, and we have the experience and expertise to deliver custom solutions that meet the unique needs of each business. Our team is dedicated to providing exceptional customer service and delivering results that exceed expectations.
Thank you for considering Intelligiz Digital as your web development partner. We look forward to working with you to build a digital future that drives your business forward.
Featured portfolio items.
Drivesly
About Drivesly Drivesly Driving School is perfection comes with seamless integration of learning and application! Become a confident driver by getting theoretical and practical driving training at Drivesly Driving School.
We completely design the Drivesly School website from Scratch using. Genesis Authority Pro theme. We create website content and images.
After creating content and images we start working on the website layout and design.
Then we start building the website, adding content, images, and video. We do the website Optimization using WP Rocket.
We have integrated: - Google Integrated - Google Webmaster - Yoast SEO - Bookly Pro for booking - Gravity Form
We have done the on-site SEO, and Google My Business Listing. Social Media Profiles Banners.
If you are looking for a WordPress website designer or developer we are here to build your website.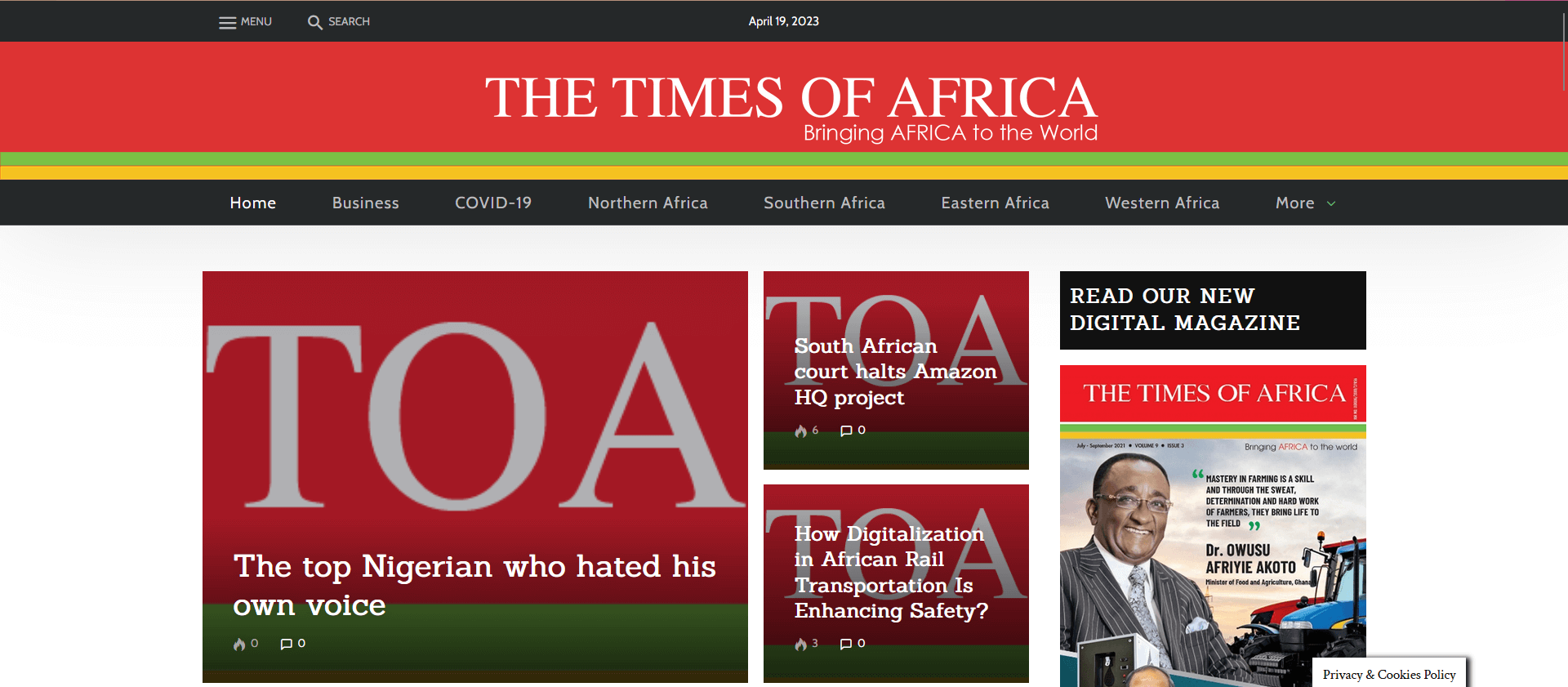 The Times Of Africa
THE TIMES OF AFRICA is an international publication, which aspires to bring the stories of the economic, social and political fabric of the 54 nations of Africa to the World.
For over a decade, we have been defying stereotypes and redrawing the lines to provide extensively-researched reliable content for our robust readership network.
Headquartered in New Delhi, the capital of India, we have our overseas offices in Burkina Faso, Niger, Cameroon, Ghana, Kenya and Senegal. Our distribution network covers metro cities, diplomatic missions, national organizations, foreign agencies, corporate and export houses, business class hotels and airlines, both within the country and offshores.
Mothers Pizza Halifax
MOTHER'S PIZZA You don't have to eat less, you just have to eat right Food that tells a story Creativity is always on our menu
So we are here with the love of mother's secret recipe which is best in quality and authentic mouthwatering taste.
We are a local family-owned and operated restaurant with food from scratch, locally sourced and fresh ingredients, prepared by people who love what they do.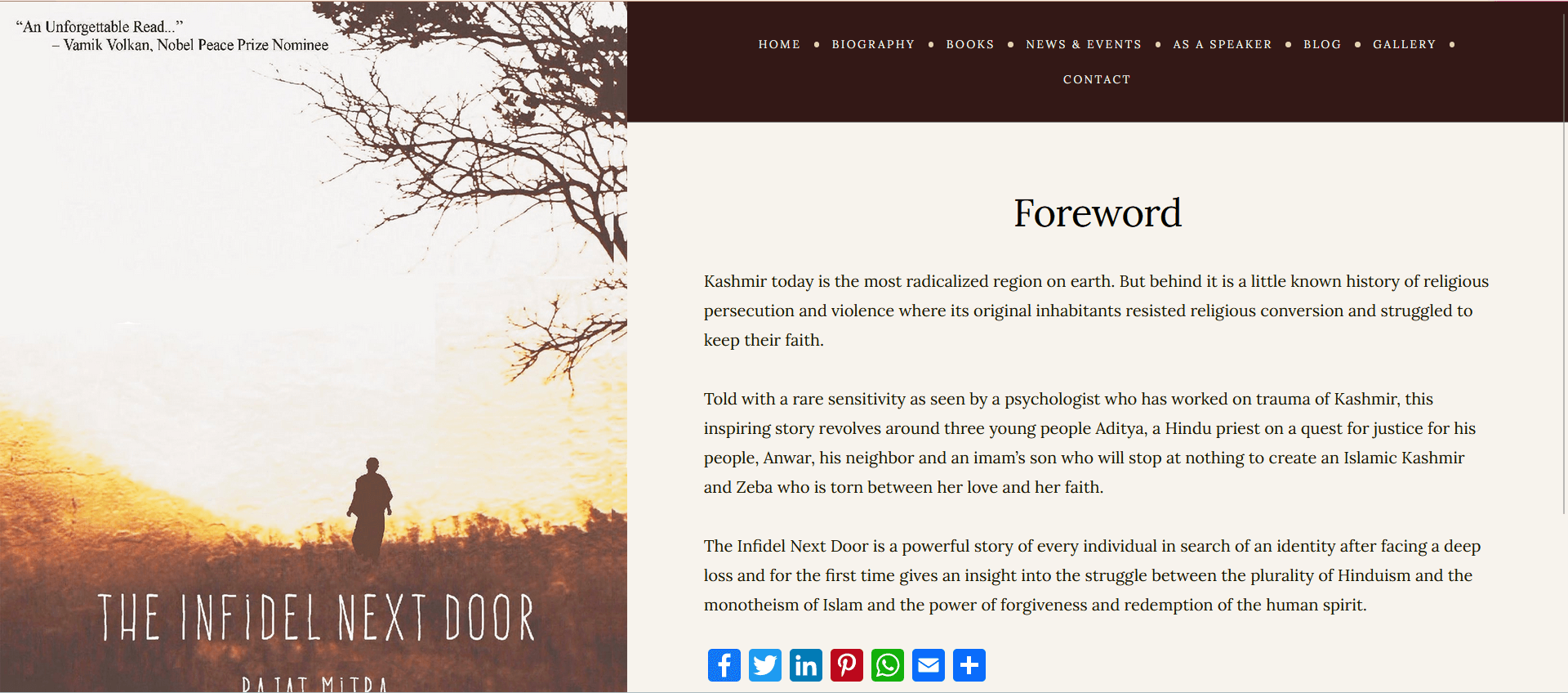 Rajat Mitra
Kashmir today is the most radicalized region on earth. But behind it is a little known history of religious persecution and violence where its original inhabitants resisted religious conversion and struggled to keep their faith.
Told with a rare sensitivity as seen by a psychologist who has worked on trauma of Kashmir, this inspiring story revolves around three young people Aditya, a Hindu priest on a quest for justice for his people, Anwar, his neighbor and an imam's son who will stop at nothing to create an Islamic Kashmir and Zeba who is torn between her love and her faith.