Need digital marketing, website design, social media marketing, GEOfence marketing, text marketing or email marketing? We are a full service digital marketing agency. We will work with you to help you connect with your audience online by providing an eye-catching design that is visually stimulating and has search engine visibility to increase your website traffic. Our San Antonio SEO (search engine optimization) services are designed to give your business a profitable & measurable internet marketing campaign. We possess over 15 years experience in SEO and online marketing. Our experts will help you make intelligent optimization decisions designed specifically for your website, and, most importantly, your prospective clients.
Featured portfolio items.
Paesanos Restaurant Group
Our agency developed a wide range of creative and marketing content for San Antonio's largest annual festival, Fiesta. These interactive campaigns are monitored regularly to ensure the success of the campaign and maximize our client's reach for the highly celebrated event. Analytic reports are provided to Paesanos to confirm performance and visibility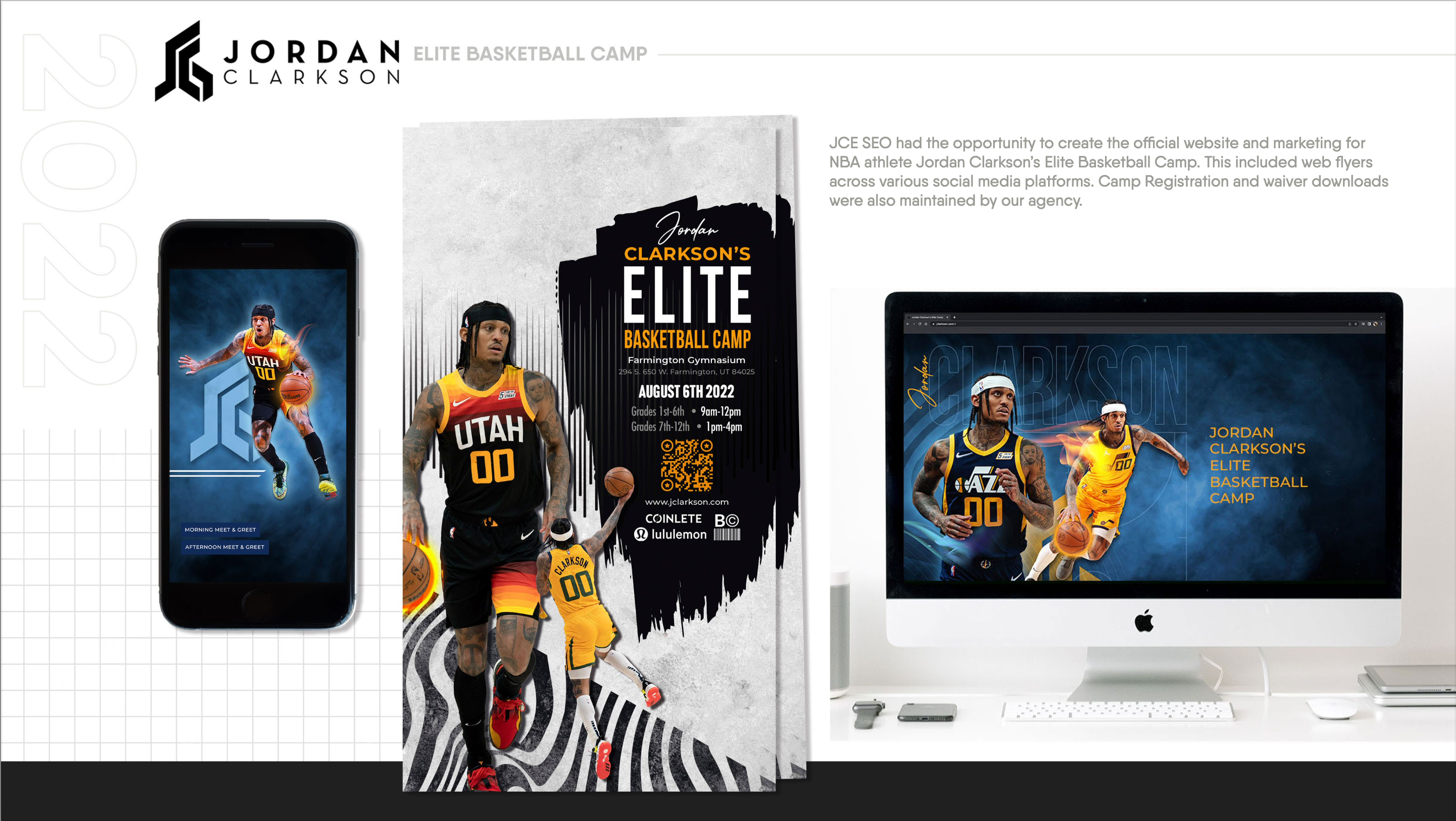 Jordan Clarkson Elite Basketball Camp
JCE SEO had the opportunity to create the official website and marketing for NBA athlete Jordan Clarkson's Elite Basketball Camp. This included web flyers across various social media platforms. Camp Registration and waiver downloads were also maintained by our agency.