Kettle is a digital-native creative agency that operates at the intersection of design and technology. Its client portfolio includes Apple, T-Mobile, American Express, Glossier, Discover, Nike, NBC Universal, and many more. The company specializes in delivering digital products and content-forward experiences that foster stronger connections between brands and customers. Kettle aims to be the go-to partner for tackling the most ambitious challenges in the industry, ranging from helping start-ups disrupt the status quo to guiding and supporting established leaders constantly redefining their field. For more information, visit wearekettle.com.
Featured portfolio items.
Departures
We lead the design and development of Departures, a travel magazine for American Express Platinum and Centurion card-holders.
The Trevor Project
We lead the design and development of The Trevor Project website, a non-profit focused on suicide prevention efforts among lesbian, gay, bisexual, transgender, queer, and questioning youth,.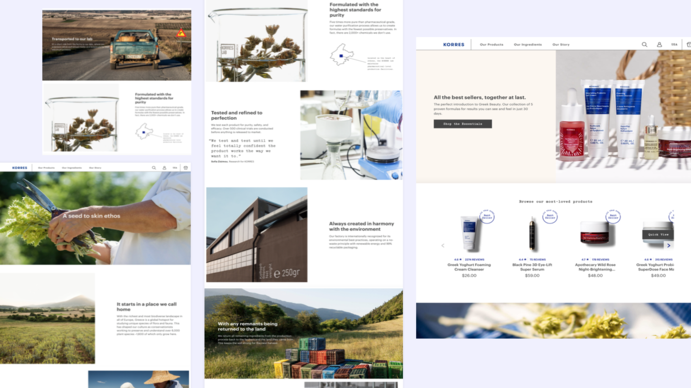 Korres
We created the e-commerce experience for Korres, a Natural Greek skincare and beauty products inspired by homeopathic remedies and formulated using innovative technology.