Kokku is a creative digital agency made of a humble team of designers, developers and creatives. From custom websites to branding, our team of experts is ready to make your business dreams into reality.
Featured portfolio items.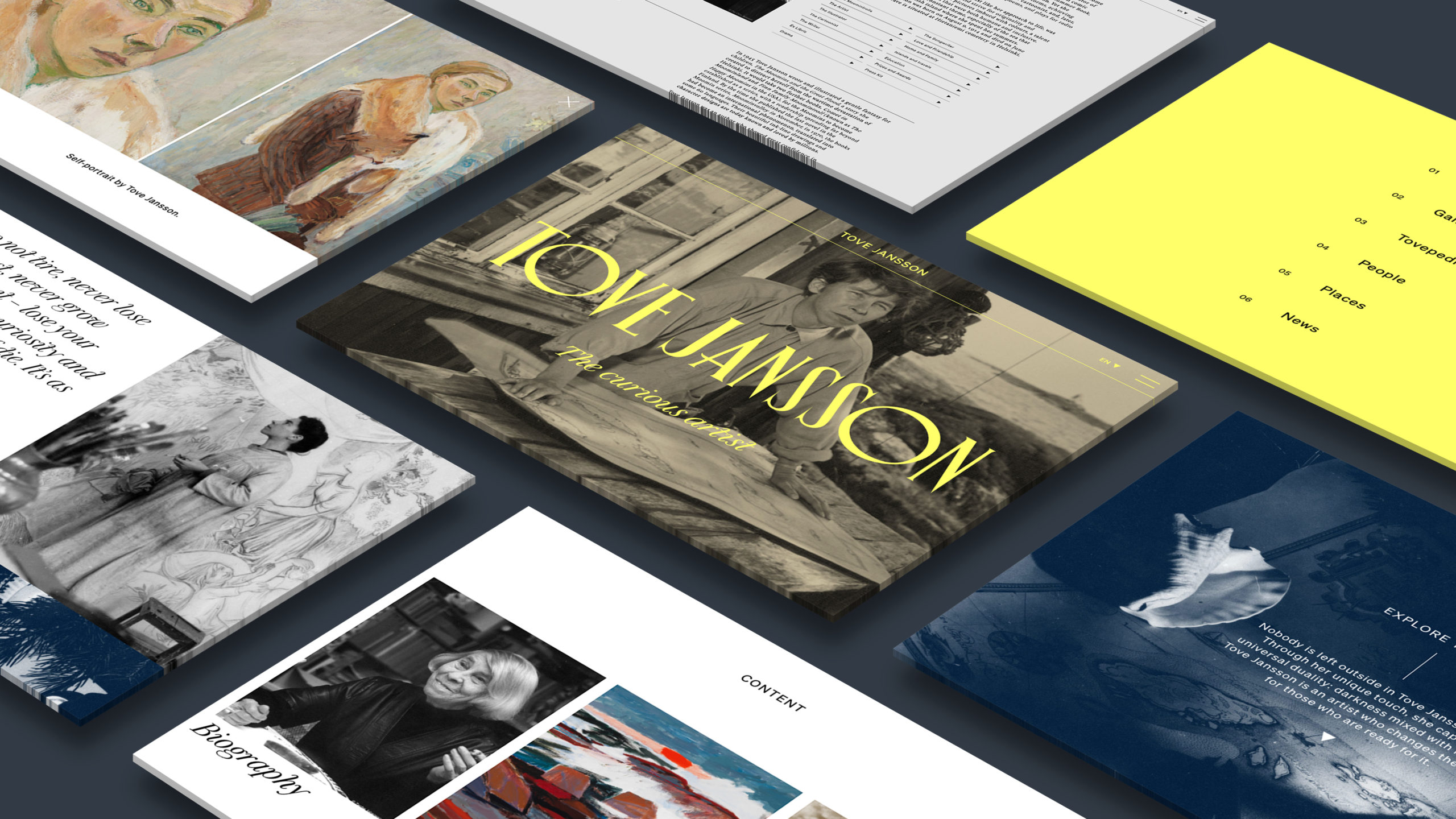 Tove Jansson – Creating a world-class digital art experience through collaboration
OVERVIEW: Tove Jansson was an artistic prodigy who left a lasting hand-print in Finnish culture that can be felt all around the globe. Though perhaps best known as the creator of the Moomins, she was also a painter, writer, comics artist, illustrator and scriptwriter. Moomin Characters Ltd. and Kobra Agency partnered with Kokku to plan, concept, develop renewed artist website.
CONTRIBUTIONS: CREATIVE DIGITAL CONSULTANCY WORDPRESS DEVELOPMENT DIGITAL CONCEPT DESIGN WEB ANIMATIONS USER EXPERIENCE USER INTERFACE AWS INTEGRATION
https://kokku.com/project/tove-jansson/ https://tovejansson.com/
Adams Recruitment – On-brand website for multilingual recruitment specialists
OVERVIEW: Adams Multilingual Recruitment offers multilingual consulting and recruitment services to companies in the Netherlands. They also provide job seekers support and information on how it is to live and work in the Netherlands. We renewed their website with our content development-friendly theme and brought their renewed brand online, combined with integration to their job portal Vincere.
CONTRIBUTIONS: CONCEPT DESIGN WEB DESIGN WORDPRESS DEVELOPMENT WEB ANIMATIONS USER EXPERIENCE USER INTERFACE VINCERE INTEGRATION
https://kokku.com/project/adams-recruitment/ https://adamsrecruitment.com/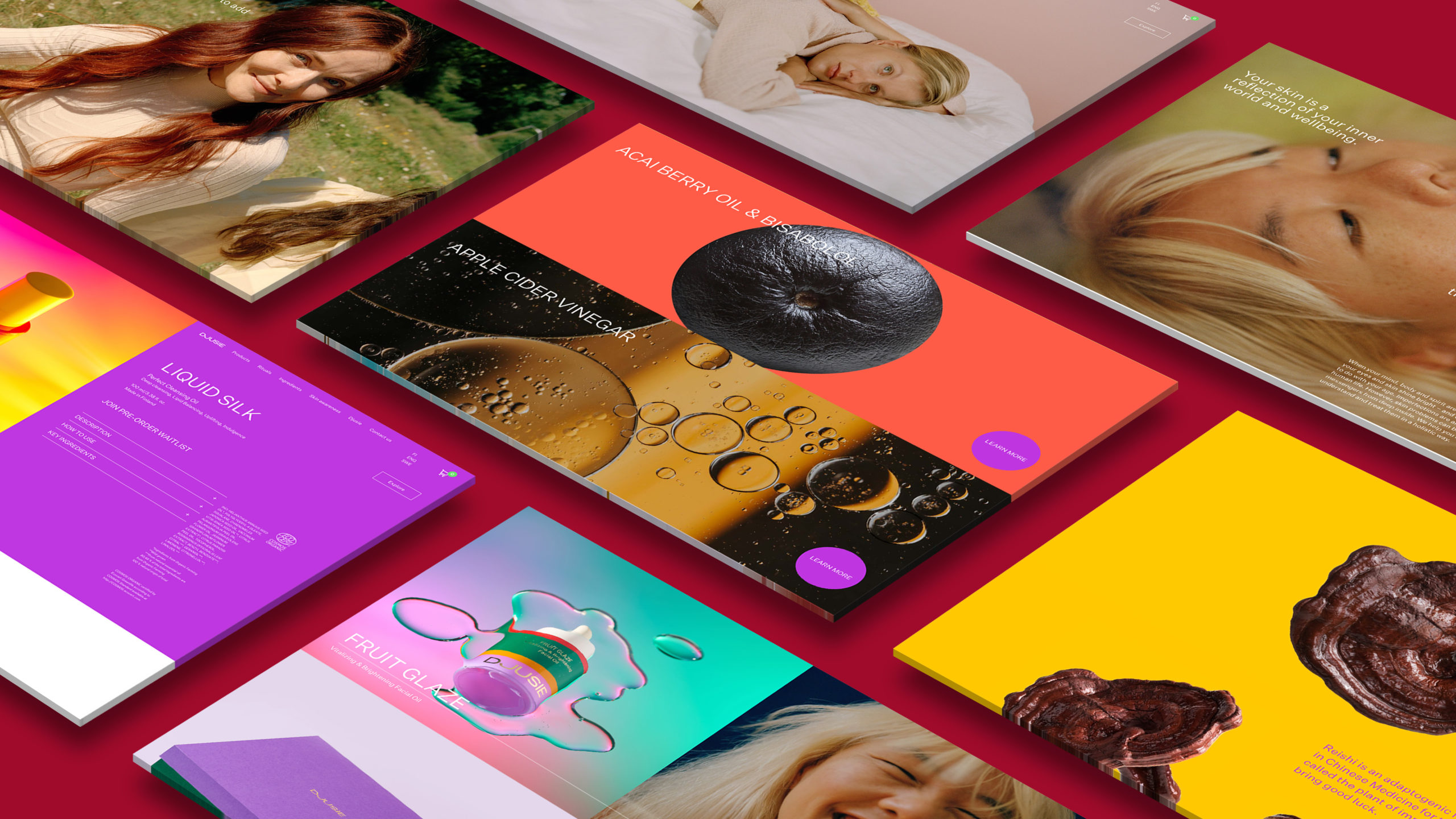 Djusie – Collaborating to create a blooming, on-brand B2C E-commerce website
OVERVIEW: Founded by Katja Kokko – the leading skinfluencer and pioneer of holistic skincare in Finland – Djusie offers a range of high-quality natural products certified by Ecocert.
Kokku was honoured to partner with design agency Kobra, in developing their website and in making their E-commerce experience bloom. Our team helped to transform Djusie's fresh brand into a digital experience. Custom-developed Shopify online was the perfect fit for this flourishing B2C brand.
CONTRIBUTIONS: WORDPRESS DEVELOPMENT E-COMMERCE INTEGRATION MOBILE USER EXPERIENCE MOBILE USER INTERFACE WEB ANIMATIONS
https://kokku.com/project/djusie/ https://djusie.com/
Angel Films – On-brand Website and robust E-commerce solution for veterans of the Nordic film indust
OVERVIEW: Founded in 1992, Angel Films is a Helsinki based film equipment rental company that offers filmmakers studio space and virtually every possible equipment needed for feature film production to advertisement films, for both domestic and international film productions.
To support Angel Films journey in empowering their customers in the creative industry, Kokku Team collaborated with the WordPress development of the site, User Experience design of the equipment rental services and technical integrations of Easyjob 6 and WooCommerce.
CONTRIBUTIONS: USER EXPERIENCE DESIGN USER INTERFACE DESIGN WORDPRESS DEVELOPMENT E-COMMERCE WOOCOMMERCE INTEGRATIONS
https://kokku.com/project/angel-films/ https://angelfilms.com/