Lightdrop was founded with a single mission: to generate our clients more business. We provide the strategy, guidance, and execution to grow and empower businesses of all sizes, in all categories.
Featured portfolio items.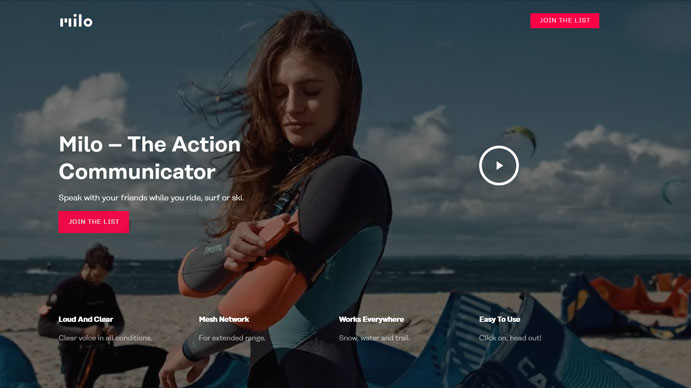 Milo - The Action Communicator
SCOPE Built for adventurers, Milo integrates multiple patented world-first features to deliver high-quality natural conversation, packaged in a simple and beautiful design. Milo lets you speak with your group naturally and hands-free so you can keep your eyes on your surroundings and your hands on the handlebars or ski poles.
OUR SERVICES: • Web design and development • Kickstarter campaign design • Facebook & Instagram advertising • Google ads • E-mail marketing • Social media management • Search Engine Optimization (SEO) • Product photography • Print materials
RESULTS: ✓ #5 all-time Kickstarter hardware project ✓ $2.59 million in pre-orders ✓ Reached goal in 47 minutes ✓ $430k in first 24-hours ✓ #5 all-time KS hardware campaign ✓ 63,000 strong community
Drum Channel - The Premium Drumming Learning Platform
SCOPE By drummers, for drummers: Drum Channel was created to help you become the drummer you want to be. DC Academy, Courses, Masterclass, DC Originals and Playalongs - Learn with the best drummers in the world: Neil Peart, Steward Copeland, Mike Portnoy, Sheila E. and many more.
OUR SERVICES • Strategic brand development • Web design and development • Facebook & Instagram advertising • Google ads • E-commerce optimization • E-mail marketing • Affiliate marketing
RESULTS: ✓ 623% growth in monthly recurring revenue (now at a nine year high) ✓ 286% growth in paying active members ✓ 271% Facebook ROI ✓ 258% growth in website traffic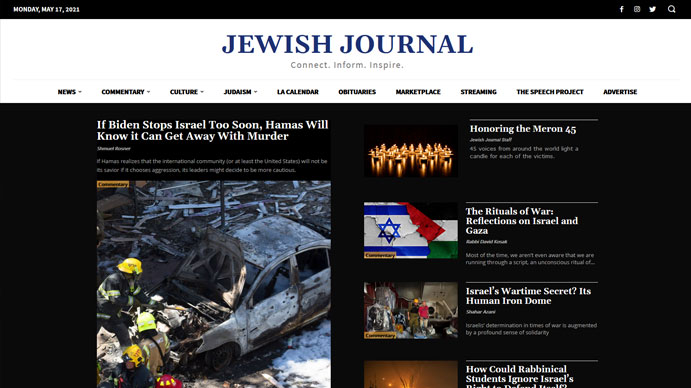 Jewish Journal - The Leading Jewish News Outlet
SCOPE The Jewish Journal is one of the largest Jewish news outlets in the United States, measured by both print and digital readership. Founded in 1985, the Jewish Journal's mission is to serve the global Jewish community through quality independent journalism, up-to-the-minute breaking news, analysis, and commentary by some of the Jewish world's leading reporters and thought-leaders
OUR SERVICES • Strategic brand development • Web design and development • E-mail campaigns • Search Engine Optimization (SEO) • Social media management • Print marketing materials
RESULTS ✓ 613% growth in display revenue ✓ 385% growth in email campaigns revenue ✓ 280% growth in organic website traffic ✓ 178% growth in avg. website session length