Mango Media is an international band of nomads looking to help visionary companies design bold experiences, connect with their audiences and give depth to their image and identity.
We specialize in building bespoke WordPress websites for high-profile clients, but that's not all we do. Our team of artisans have a range of skills including: design, development, search engine optimization (SE0), and project management. We also have a network of professionals we can call on when something isn't quite in our wheelhouse.
Featured portfolio items.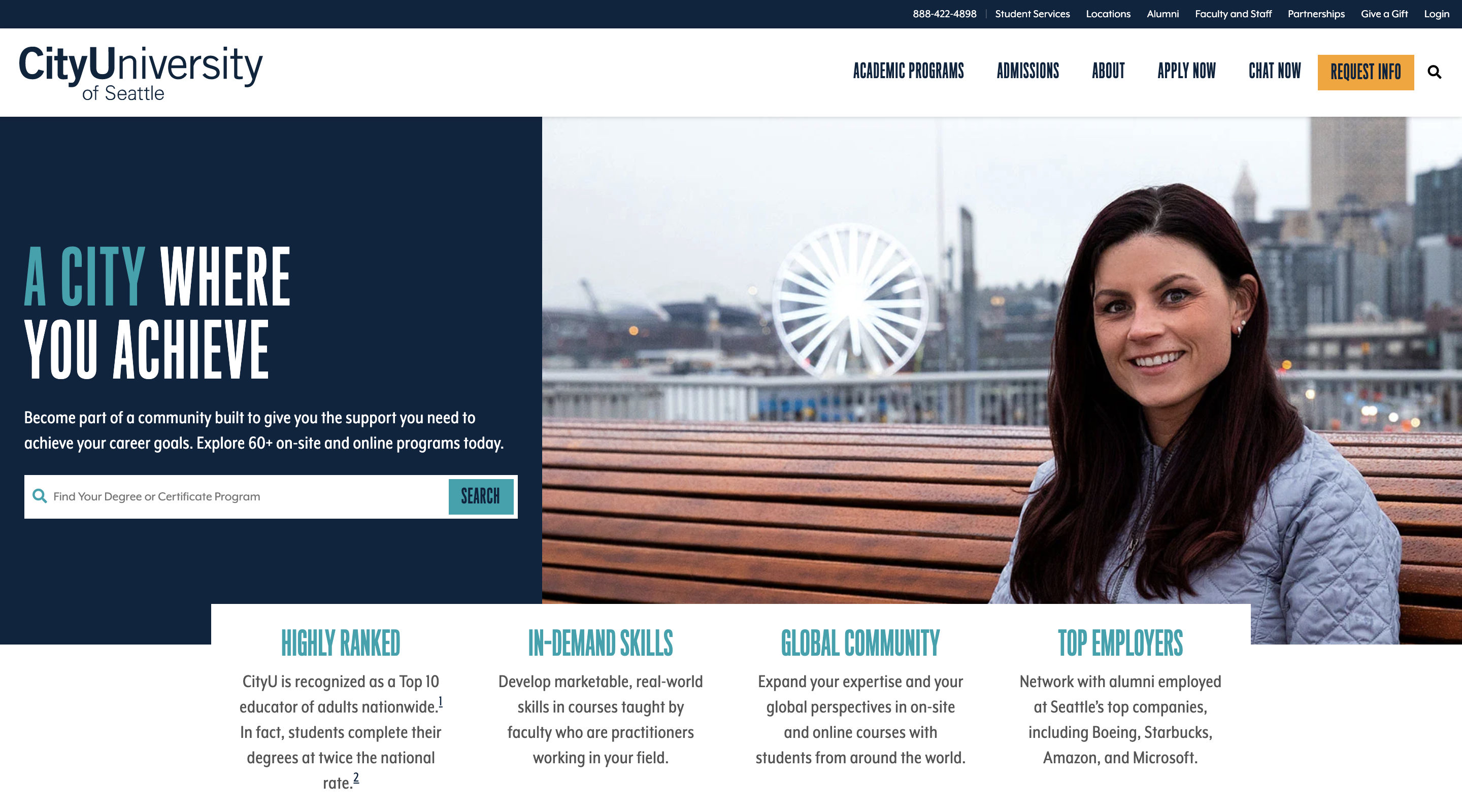 City University of Seattle
We worked with City University's in-house design and development team to build a beautiful, responsive website with an emphasis on usability and accessibility.
By focusing on the architecture and design of the website early-on, we were able to provide the University with the ability to easily make data-driven enhancements to the design and functionality of the website post-launch.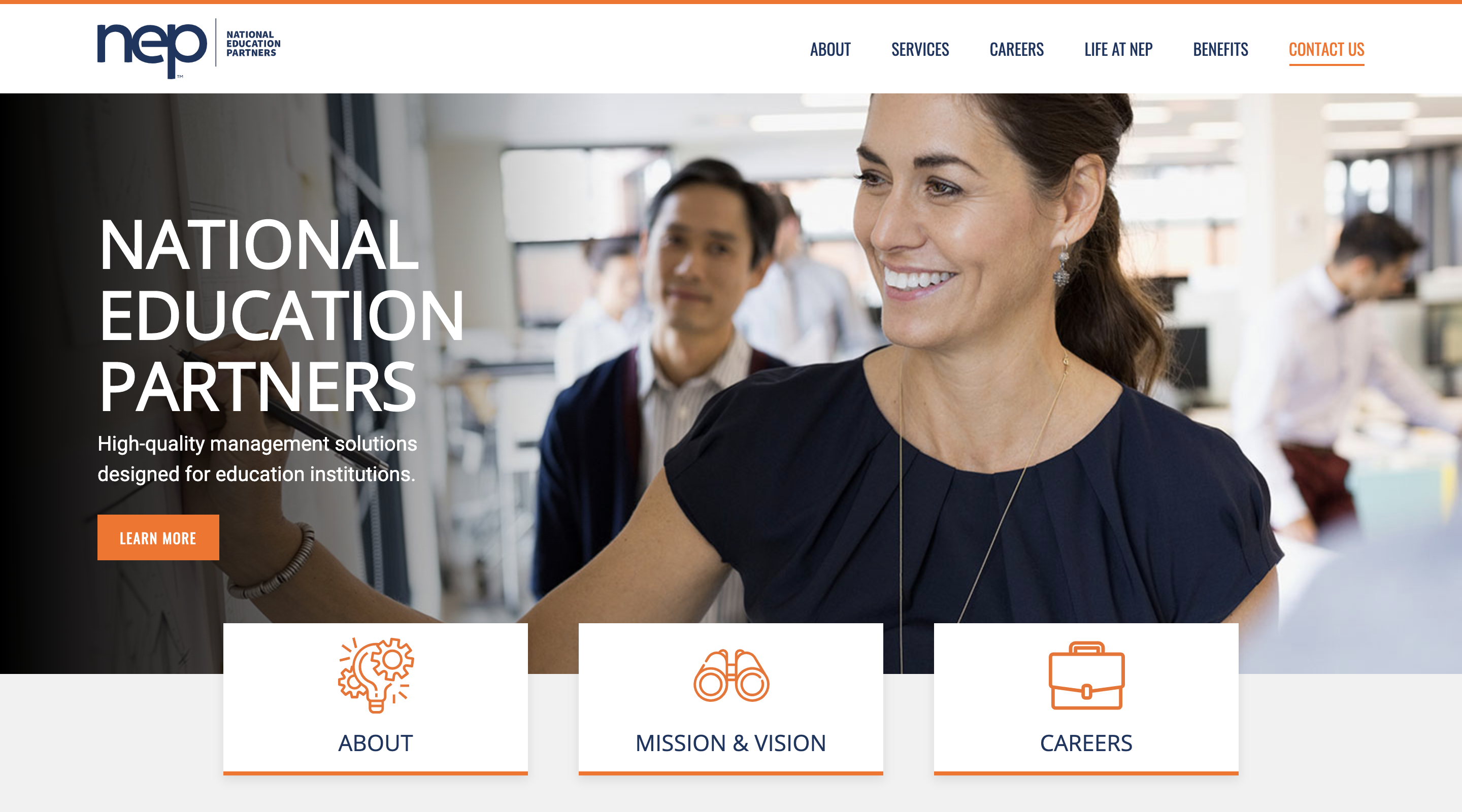 National Education Partners
National Education Partners approached us with a simple, yet elegant redesign of their website. In their brief they asked us to translate that simplicity and elegance into a fully-responsive website that is easy to maintain and build upon as their needs evolve.
We achieved this by keeping to a minimal codebase with customizable, yet reusable components throughout the site. In addition, we chose WordPress as the CMS for it's simplicity, accessibility, and functionality.
National University
We worked with National University's in-house design and development team to build the latest version of the University's website. Our role was to build-out the front-end responsive design with an emphasis on accessibility.
Our part of this project was developing the Site Search, Program Finder, and Location Finder UIs in React. Due to the nature of the React Library and the University's requirements we ended up using additional third-party libraries including React-Redux, and Google Maps.