Matrix Internet is a full-service agency that will craft your ideas and goals into a long-term digital strategy. Since 2000, we have been at the forefront of web design, development and marketing in Ireland, with a specialist team of creative minds focused on delivering results to our hundreds of satisfied clients.
We believe that success is built on fully understanding our clients and their goals. By optimising your digital presence through a coordinated effort, we will transform your brief into increased conversions and loyal customers.
Featured portfolio items.
AIB Future Sparks
We created the Future Sparks platform to grow dynamically with its users. It's a progressive learning platform with engaging content such as video, text, quizzes and games. While AIB is preparing young people for the future, we've created a future-proofed website that will make that happen.
Teach-Learn AIB is investing in young people's futures through the Future Sparks programme — an interdisciplinary initiative aimed at teaching crucial life skills. The programme teaches transferable life skills to students in 1st to 6th year, helping them transition smoothly through school and preparing them for a future career.
AIB needed a new platform to attract new users, along with powerful learning and communication functionality for the growing number of participants.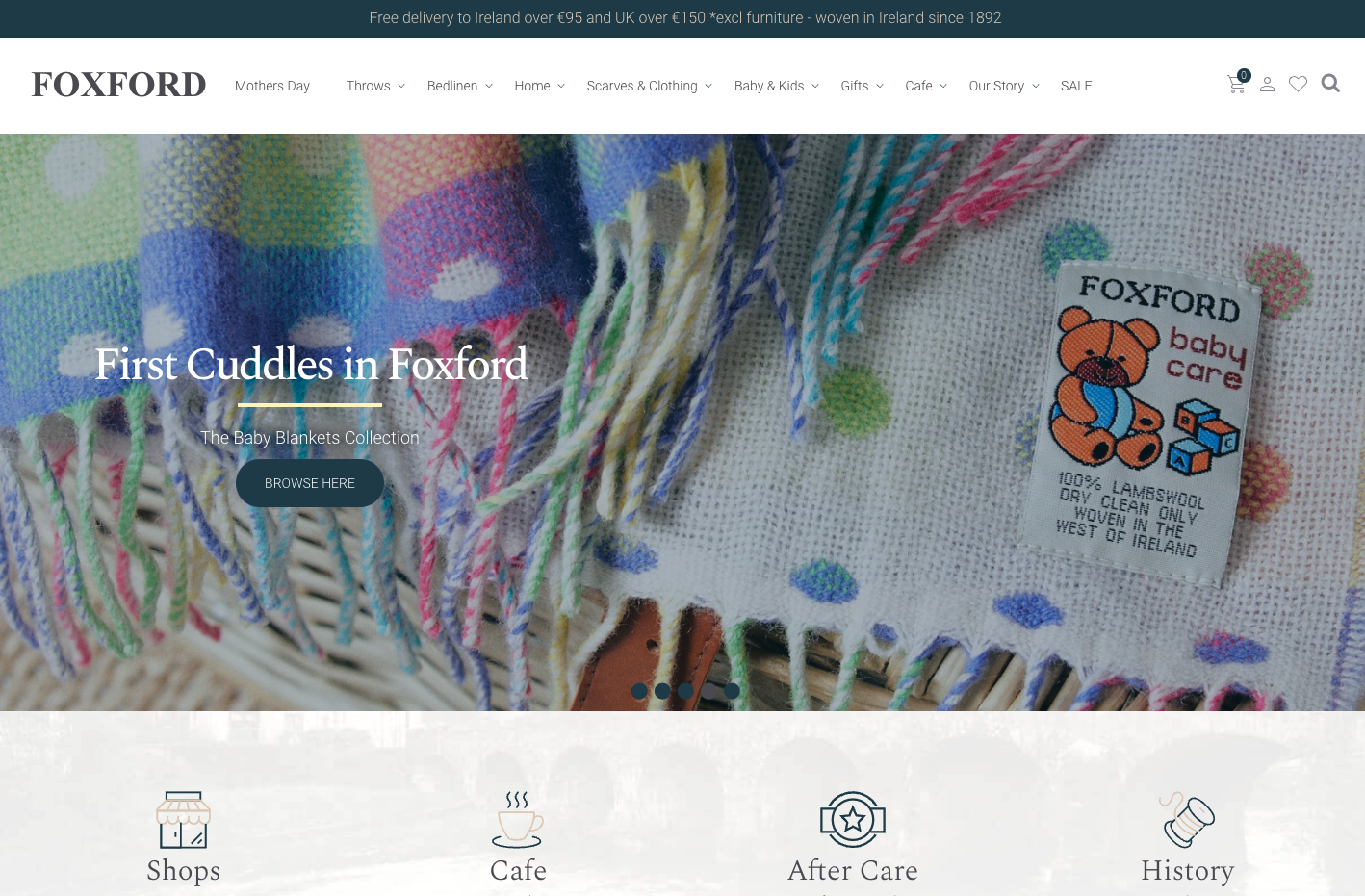 Foxford Woollen Mills
For over a century, Foxford Woollen Mills has woven a success story from its historic home in Co Mayo — selling expertly crafted garments and homeware in Ireland and overseas for generations.
However, Foxford has grown beyond the woollen mills to offer a prestigious lifestyle brand experience in the west of Ireland — its store and showrooms in the village of Foxford; its museum and cafe experience, and crucially, its online business.
Foxford wanted their warm, vibrant in-store experience to be replicated online with a new site, and Matrix excelled their expectations with a new site that's in no way run of the mill! After a detailed user experience (UX) workshop, we identified their main goals — to turn a limited, unreactive and inconsistent site into an inspiring, user-centric online platform that balanced an artisanal touch with robust functionality.
Climate Toolkit 4 Business (Gov.ie)
Ireland was one of the nearly 200 countries who signed the Glasgow Climate Pact at the 2021 United Nations Climate Change Conference in Glasgow, and has committed to halving emissions by 2030.
Sustainability is now part of our everyday lives, and businesses must reduce their carbon footprint to meet the demands of eco-conscious customers, and a planet in the grip of a climate crisis.
Matrix has emerged as an expert in the green energy sector, having developed several high-profile online energy calculators and working for the European Environment Agency.
We were therefore perfectly placed to develop a new sustainability-focused online tool for Irish businesses, and to meet the needs of the high-profile client — the Department of Enterprise, Trade and Employment, in partnership with the Department of the Environment, Climate and Communications.
Altu Architects
Altu was formed in 1997 in Dublin with a progressive ethos — to build an architectural firm on a foundation of design excellence and collaboration, creating inspiring spaces that make a lasting impact.
Over 25 years later, between offices in Dublin and Wroclaw, Poland, Altu is a leading name in modern architecture, with high-profile projects in residential, office, healthcare, retail, leisure and other sectors. As part of a brand relaunch, they needed a new online fitout from a team of digital architects, and Matrix Internet's designers drafted a blueprint for future growth.
Altu's brief was to create a visual website, so our design and development teams focused on creating a stunning portal into their creative process and projects. From our first workshop, we collaboratively sketched with their brand providers to capture Altu's aesthetic vision on their new online platform.