Web design and development experts, straight out of sunny Seattle. Established 2011.
New Theory makes the internet more helpful and informative one website project at a time. We do this with teamwork, expertise, and a helpful service-focused attitude. We believe, and try to prove every day, that business can be a force for good.
Our transparent, iterative design and development processes keeps your team and ours working closely toward your businesses goals. We love the work we do and the clients we work with. We look forward to learning about your next project!
Featured portfolio items.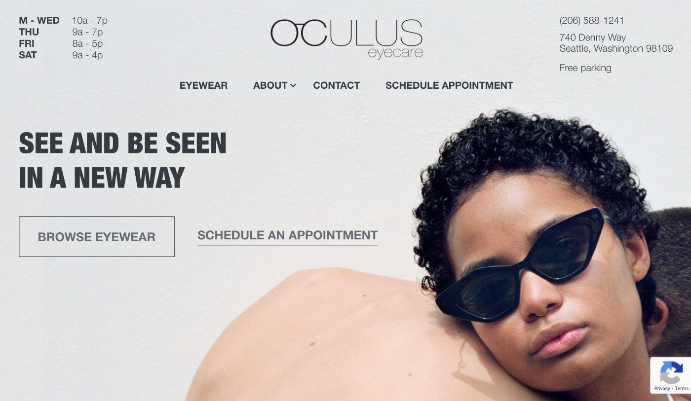 Oculus Eyecare
Located in the heart of Seattle's South Lake Union, Oculus Eyecare is a full-service optometrist and optician, dedicated to complete eye care.