We combine beautiful design with tomorrow's technology to build exceptional brands and digital experiences.
A team of designers, developers, inventors, strategists, artists, and storytellers. In 2001 we united as a New York-based strategic design studio, employing our breadth of expertise to create Brands, Websites, and Applications.
Featured portfolio items.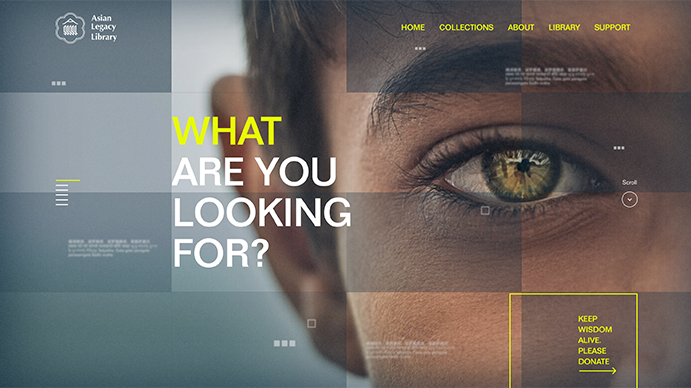 Asian Legacy Library | preserving timeless wisdom
For over 30 years, the Asian Legacy Library has digitally preserved some of the world's rarest cultural wisdom literature in existence. By creating a more powerful digital presence, we are showcasing ALL's experience, expertise, and passion for safeguarding and making available these precious historical texts.
BERGOS | simplifying a vast legacy
The Swiss private bank, Bergos, can be traced back for more than four centuries. By evolving its brand and designing, developing, and launching a new website with a simple UX, we told the stories of today while celebrating its rich and important history.
Coca-Cola | happy moves
We partnered with Coca-Cola to gamify and reward everyday fitness through an app that tracks activity, encourages friendly competition between friends worldwide, and rewards movement with prizes.
Cloudforce | small dot, big impact
We worked with Cloudforce to create one unified brand that would represent them across digital and offline channels. Big believers in the art of simplicity, we found that the answer lies in one uncomplicated idea—a dot.