We're a creative agency located in Northern California/ with a small core team of talented members specializing in different disciplines of digital media. We're small and nimble on purpose so that we can focus on providing the best creative design and digital media to our clients. We offer the following services to our clients: branding, websites, and digital content.
When we're not managing our client's digital media, we build really cool web tools. Our talented team has and is building amazing web tools like our Brand Management Platform that's launching in early 2021 and various other niched website solutions for small organizations such as our Happy Website Maintenance Program, Non-Profit Donor Platform, and Our Local Election Campaign app.
Featured portfolio items.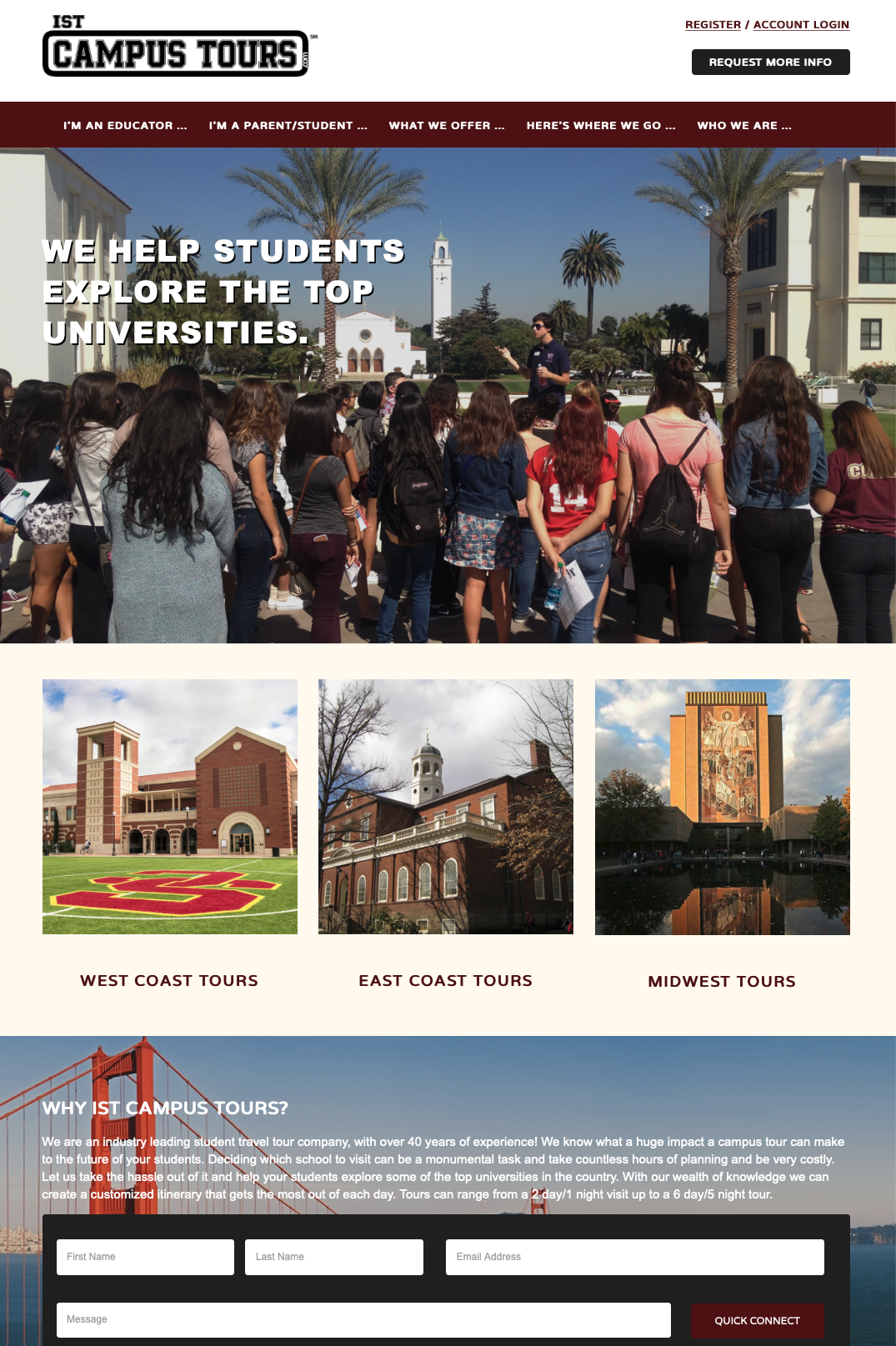 International Student Tours
This client setups student/school travel tours and they needed a complete framework overhaul. they decided to use Wordpress because they wanted the flexibility and ease of development. We created two custom themes based on Bootstrap, that we use for their education based trip sites and one for their student based trip sites. Right now there are about 5-6 sites active and we will be slowing working on migrating all of their portfolio sites over the next couple of years. These sites use automated/conditional Gravity Forms to generate site leads for their sales staff. The forms across all sites generated about 150+ lead a month on average. Some of their larger brands include gradweek.com, isteducationaltours.com, and istcampustours.com.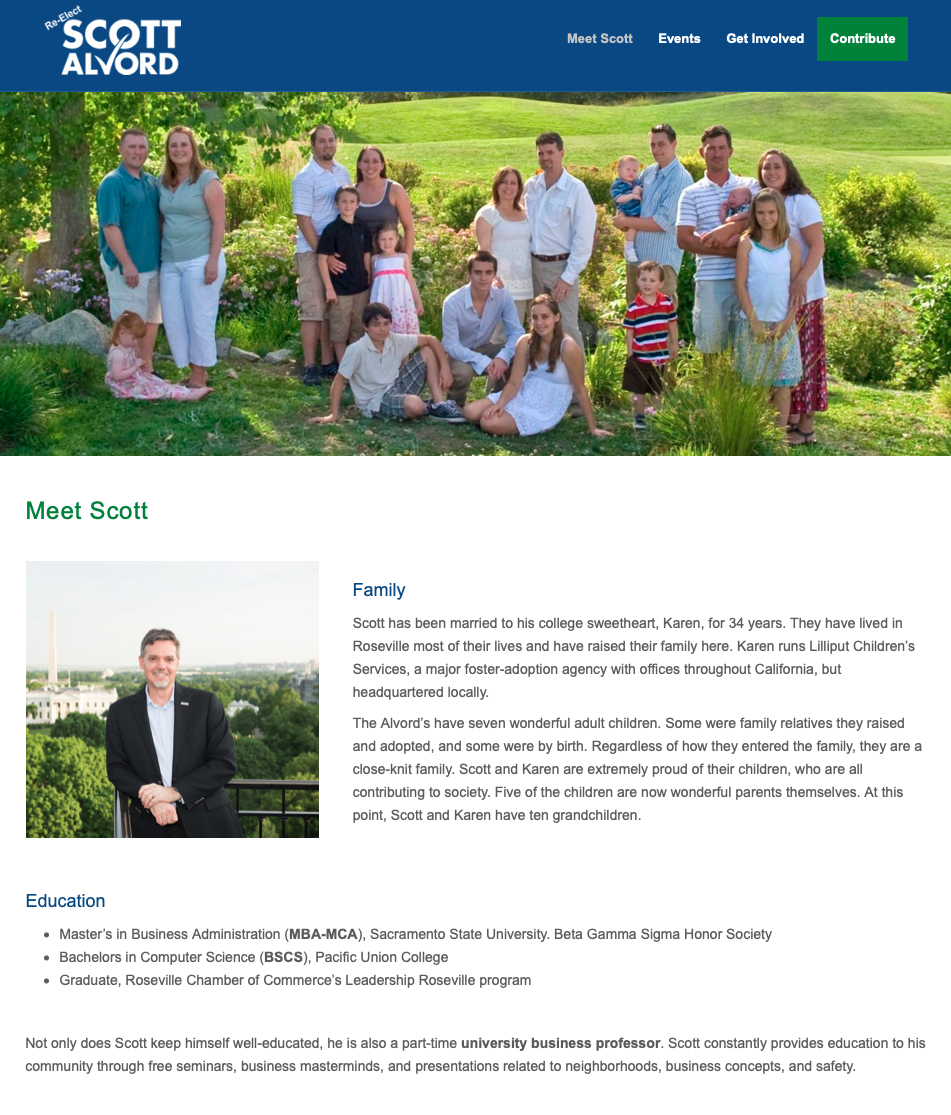 Political Campaign Website
We have a political campaign website solution specifically created to manage any political campaign. Our solution uses WP Engine and Wordpress and includes features to showcase the candidate or cause, solicit donation, promote events and cultivate donors, volunteers, and supporters through integrated content marketing.
Non-Profit Websites
We build and manage Non-Profit websites for some of our state's largest Health and Human Services non-profits. Our aim is always to generate donors/clients through their content strategy and integrate tools to better cultivate those leads. Some of the larger sites that we've built and some of the sites we manage include lilliput.org, wayfinderfamily.org, and summitviewcf.org.
Business Website To Generate Leads
This website parexcellencellc.com was set up for a local business owner to promote their services and showcase their unique products. This website created to generate sales leads through content marketing.