Headquartered in San Diego since 1994, PINT Inc. (www.pint.com ) is a nationally recognized interactive Web development agency providing web strategy, UX design, user experience, analytics, search marketing, and optimization to global companies and institutions. PINT founder Thomas Powell is the author of eleven best-selling industry textbooks on HTML and Web design.
Featured portfolio items.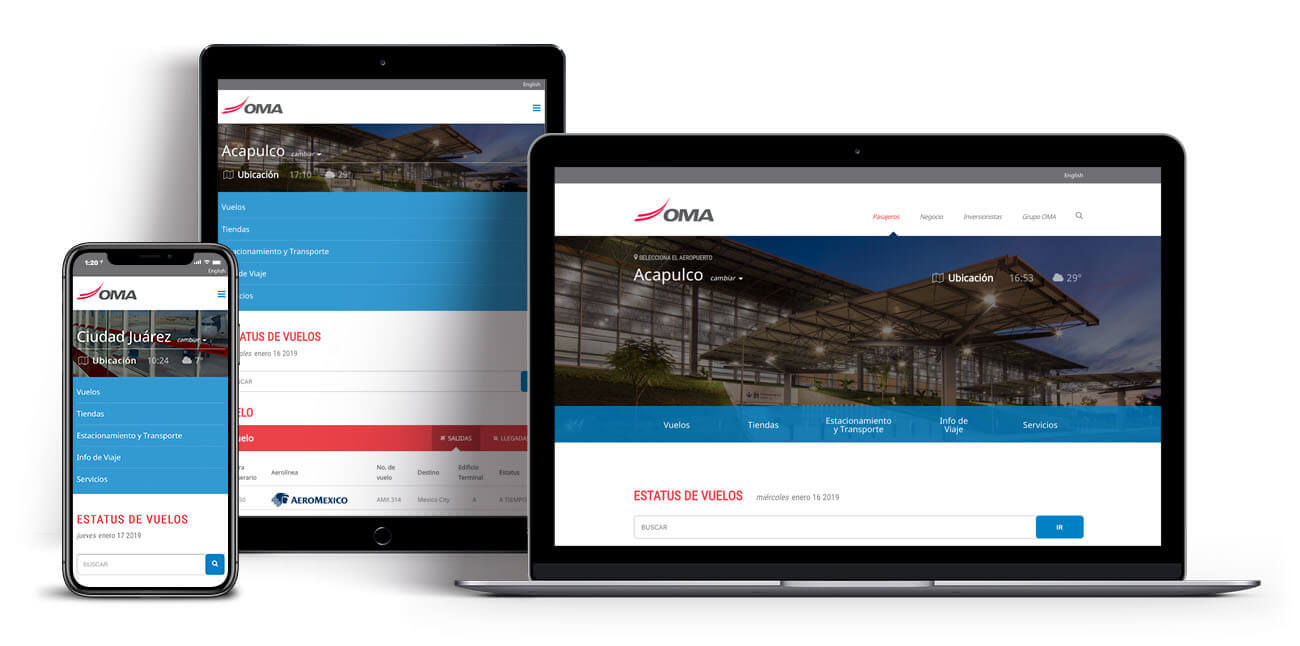 Website Redesign for Airport Group Serving Over 19M Passengers
PINT helped OMA replace its nine-year-old website with a brand new site that launches OMA into the modern era of web development.
To kick off the website redesign, PINT conducted a meticulous Discovery to learn more about existing pain-points, user experience needs, business goals, etc. All of this data was used to intelligently construct a new site architecture to serve the needs of end-users, coupled with a new CMS platform to facilitate the work of OMA employees.