Rock are a Melbourne-based digital agency recognised for helping businesses stand out in a noisy digital word. We believe that a strategy-led approach is key to delivering high-impact work. Inventive design and creative problem solving, while essential, achieve greater cut-through when backed up with user experience principles, data, market research, and tech know-how.
That's where Rock really excels – we're a diverse team of both creatives, and marketing and tech experts who come at problems collectively, covering all the angles. We offer a highly-personalised service, working to become an extension of our clients' teams in the way they really need us.
Rock has designed, developed and achieved measurable results for clients including: Hamish and Andy, SPC, RMIT, Coopers, Get Active Victoria, Sük Workwear, Flavour Makers, Vandenberg Wines, Cacao, and many more.
If you're looking to grow your business in digital, we can help.
Get in touch at: [email protected]
Featured portfolio items.
RMIT Next
RMIT Next is a place where the greater RMIT community can communicate, have conversations, and share their thoughts on what the future of RMIT should look like.
Rock was tasked to deliver a highly-customised and technically advanced site that could present these 'conversations' in an organised and visual way; while accommodating the fact that the site is constantly evolving and comprises a huge amount of information.
Rock's passion for always considering User Experience first and foremost has enabled a high-level of engagement from the RMIT community. By integrating an analytical tool, RMIT can capture, export and report on data from the site making it truly useful as an agent of change. We also integrated SSO for RMIT through their primary university platform and LinkedIn.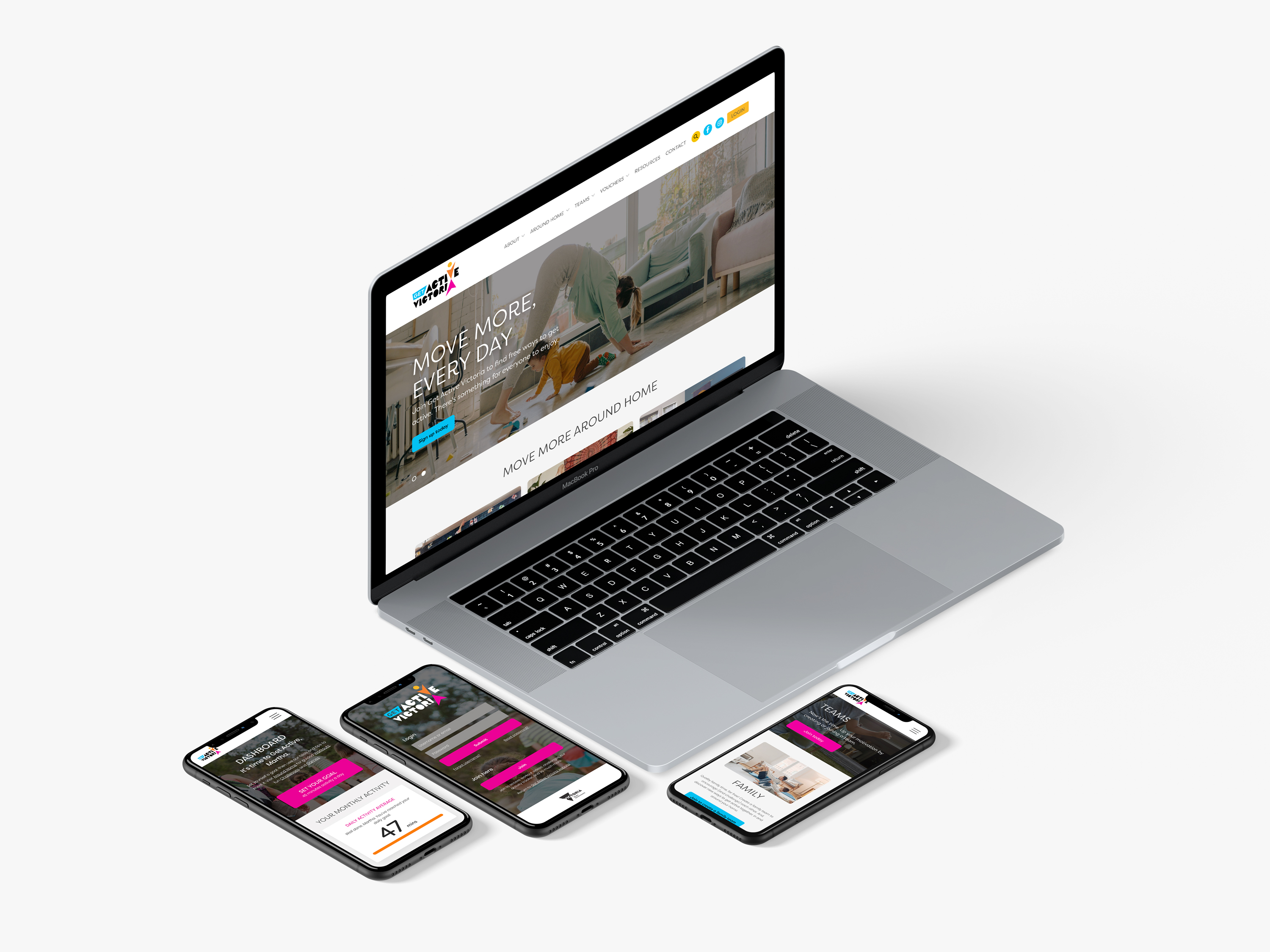 Get Active Victoria
Get Active Victoria engaged Rock to create a digital platform for the Victorian public that would support people to be more physically active. The onset of COVID only increased the urgency for the initiative. We built this platform from the ground up, in record time. Our work includes branding, and designing and developing the website and web application (and developing an API to link them automatically).
Clarity and simplicity for the end user underpins every aspect of Get Active Victoria, which needs to communicate with as broad an audience as possible. Beneath the surface, however, our tech expertise has facilitated a huge amount of functionality that has made the initiative highly successful. Personalisation, interactive elements, and the integration of a number of support tools make Get Active Victoria a truly useful platform for its more than 75,000 (and growing) members.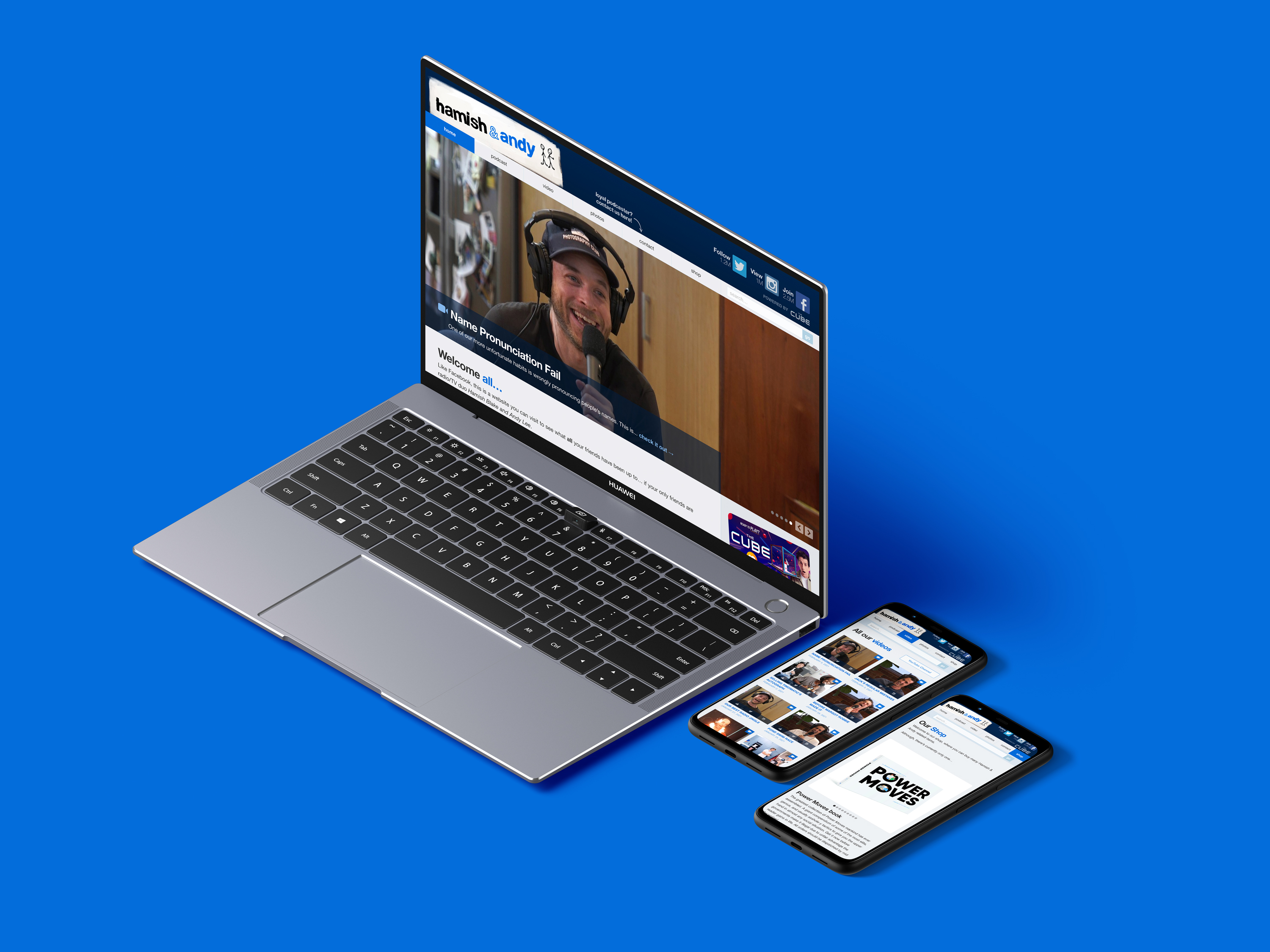 Hamish & Andy
Hamish & Andy require no introduction in Australia. They needed a digital partner to create a website that could manage their ever-expanding library of content and the high volumes of traffic accessing it.
The site is fully comprehensive, housing absolutely everything H & A going all the way back to 2008. API integration links their podcasting content to the site automatically; and custom-built plugins integrate social channels. Custom form integration also gives the duo the ability to manage their (often wacky) competitions and interactive activities; and adding in a shop has allowed them to sell their own products.