I partner with small business owners and bloggers to redesign, optimize, and manage their website to help grow their business.
Featured portfolio items.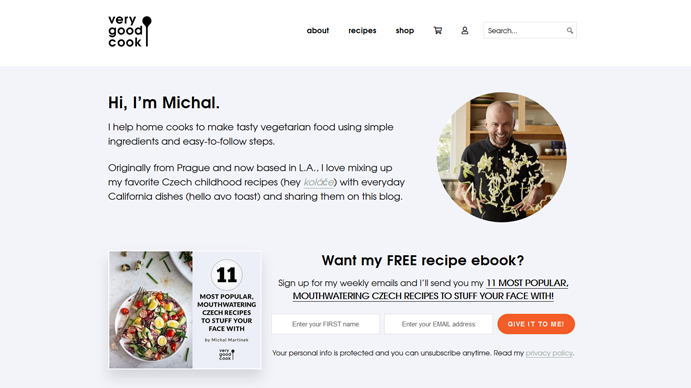 Very Good Cook
Michal hired me to migrate his Czech focused food blog to WordPress and give it a major redesign at the same time to help set him up for success in the food blogging world.
Farrell Label Company
A local custom label printing business and long-time client hired me to redesign their site with a focus on improving their image, telling their customer-focused story, and to help convert visitors into customers.
BeyondTheFill Foundation
A non-profit whose mission is to help community pharmacists to be effective on the frontlines of America's most pressing health issues and concerns. I was hired to design and develop a website to support the foundation's initiatives.
Strategic School Leadership
Vance Wilson & Rick Melvoin are retired heads of schools who started their own consulting firm and hired me to help them establish themselves and outline their service offerings.