Our WordPress designs are amazing, our WordPress developers are even better, and we build everything with SEO in mind.
Seota is a custom WordPress design agency that helps businesses of all sizes create beautiful, functional websites that enhance their brand. Whether you need services to update your current site or start from scratch, our web designers can help.
Our award-winning agency has the expertise and creativity to help you launch a website that looks incredible and converts visitors into customers. We build 100s of custom websites and WordPress themes a year, and our process is designed to save you time and money on every project. As a result, you get more website for less money. We have two distinct teams, one WordPress team focusing on complicated corporate websites and another on small business website design needs.
Featured portfolio items.
Seota Custom WordPress Designs
This custom WordPress design & development project was a migration from WebFlow to WordPress. Seota designed the whole thing in AdobeXD before slicing it into HTML and coding it for WP.
Features of this WordPress Site Custom window tint simulator for 3 types of vehicles. Service configurator Incredible WordPress design Super Clean WordPress coding for quick loading and high performance. Mulitple contact forms Custom gallery of completed work Custom testimonial gallery American Detail is in the Houston suburb of Cypress, TX, and does an amazing business protecting great-looking automobiles from the Texas elements.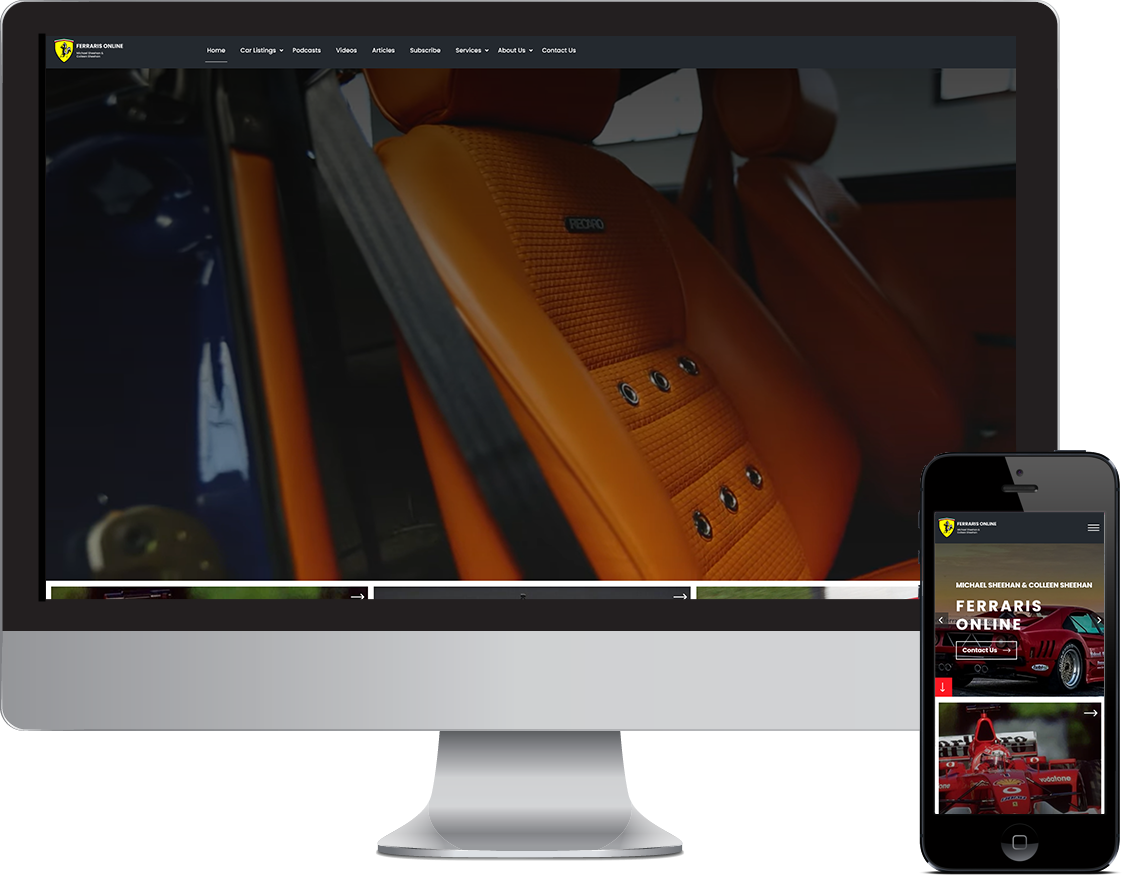 Custom WordPress for Ferraris Online
Ferraris Online sells some of the world's most exclusive sports cars and we were flattered when they came to Seota to help them rebuild their website. https://ferraris-online.com/
Challenges: The website was having issues with the sold car catalog. The code was not meeting current PHP and WordPress standards and filters and searches were failing. The site also needed an updated design to match the brand and the product.
Solution: Seota started by patching the code problems on the live website so that the live site was functional while we worked on the new concept. Once the client had a stable online presence we jumped into our normal website design process and created concepts in PhotoShop and iterated the design based on client feedback. We then custom-coded the approved design into WordPress. Along the way, we built a complex system to manage the cars sold catalog. (people love looking thru these archives.)
Results: A stunning user experience with an archive of 1000's sold supercars that gets more traffic than a "normal" car dealer. We love the new site and our client is 100% satisfied with our work.
MSP Website Design for Manhattan Cybersecurity Firm
The site was designed in Figma, and the client gave us ample feedback that allowed us to move quickly through the creative process. Once the design was approved, our HTML team sliced the concept into CSS and HTML. Then we built the admin functions needed to manage the unique design in WordPress.
The WordPress integration was the quickest part of the project because all of the heavy lifting was done early in the process.
The site features a lot of unique design elements, as well as custom icons and a few subtle SVG animations.
Seota has a focus on MSP marketing.