If you're looking for a new website design, custom branding for your company, or expert WordPress help - you're in the right place!
We are Jeff & Nicole Kobilka, both Penn State alumni, each with degrees in engineering and over a decade of experience in design and development. We have 2 wonderful sons, Cole & Dean, as well as a (healthy) obsession with all things tech, Disney, DIY, and travel.
Nicole runs things at Squishy. Jeff is the comic relief – and problem solver.
Featured portfolio items.
Main Line Haven
Haven is a Main Line, Pennsylvania realtor who, together with her husband, offers a one stop shop for home buyers looking for construction, interior design services, and more. She needed a site that could do it all - provide information on Main Line Haven's offerings, help clients search through home listings, host her blog and give visitors a glimpse into her life and work. If you love home design, you'll love the beauty found on Main Line Haven's site.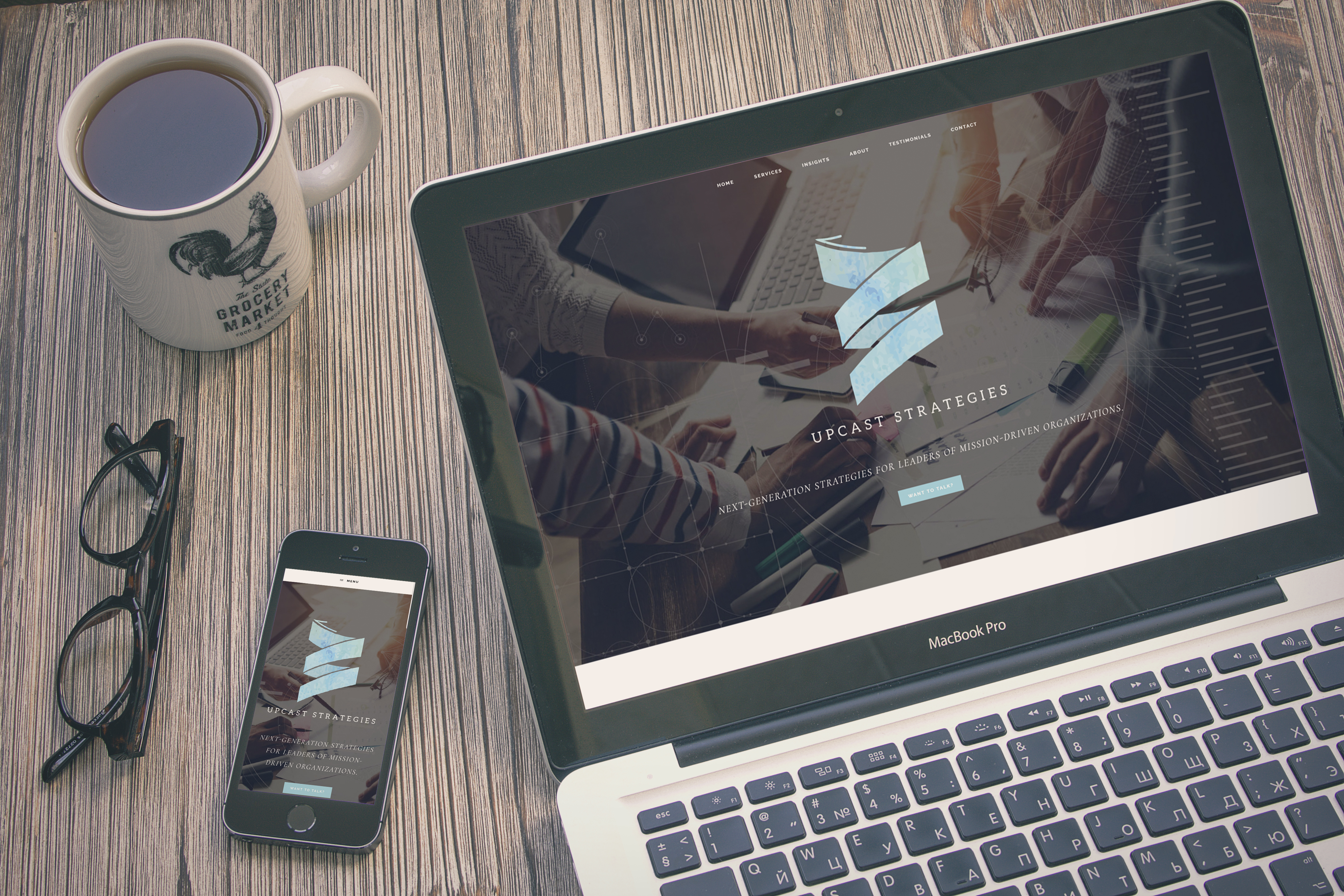 Upcast Strategies
Rebecca recently started her own consulting company called Upcast Strategies. Named in honor of her late grandfather, a coal miner in Pennsylvania, whose dream it was for her family to one day own their own company. The branding was created to give the impression of an "upcast" - a mining term that means "cast or thrown upward." The website design is a one-page layout providing visitors with lots of information and easy navigation.
PartyMaster Entertainment
The PartyMaster site needed to have as much information front and center as possible for visitors while still providing additional pages when needed.  Featuring a one-page layout on the homepage, the design focuses on professional image backgrounds while detailing PartyMaster's services.
Urban Barn Designs
Urban Barn Designs is an e-commerce store and traveling boutique that offers unique and eclectic Boho style items curated by owners Traci and Shanna. UBD was in need of a new site that was functional and easier for visitors to navigate with a colorful and fun design that matched their existing logo. The homepage is a scrolling one-page with a grid layout that packs in the information and the visuals.