Sundog Media is an Alaskan based web design company founded in 1996. Our focus is designing, hosting & managing custom, mobile friendly, Genesis powered, WordPress websites.
Featured portfolio items.
Stan Stephens Cruises
Since 1971, Stan Stephens Glacier & Wildlife Cruises has been at home in Valdez and Prince William Sound. They offer more than just a simple cruise past a glacier, they take the time to share all of Prince William Sound with you! From showing you the amazing wildlife to sharing stories and the history of the area, Stan Stephens Cruises offers daily cruises that you'll remember and treasure for years to come!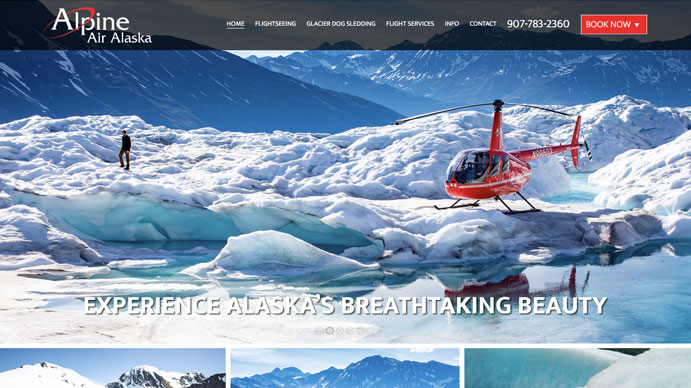 Alpine Air Alaska
We are proud to announce the launch of a new, fresh, and mobile-friendly site for Alpine Air Alaska. Alpine Air Alaska is a team of aviation professionals who are passionate about providing remote mountain access and a wide variety of flight services to their customers.