Sunny Experience offers tailor-made support for everything related to information technology (IT) management. We will ensure that your projects are a success using industry best practices.
Our experienced consulting team will help you take your business to the next level. We can provide you with the tools and knowledge you need to succeed in today's competitive marketplace.
Our team is passionate about helping businesses grow and reach their full potential. We want to see our clients succeed and are committed to providing them with the best consulting experience in Canada.
Sunny Expérience is a consulting company specialized in integration and technical support where the user experience is at the heart of decisions. The company focuses on finding tools that best blend with the customer's current processes and corporate culture in website development, including online stores, data management, such as customer management (CRM) and schedules, and consumption using analytics tools, such as management dashboards.
Featured portfolio items.
Culture du coeur -Estrie
When Culture du coeur -Estrie came to me for a new website design, I was excited to help out. This non-profit organisation does amazing work in the community, and we were honoured to be able to contribute in some way.
We got to work right away, sketching out some ideas and drafting up a proposal. We wanted the website to be modern and fresh, while still reflecting the culture of the organisation.
After a few weeks of hard work, we submitted the proposal and waited for approval. Thankfully, they loved it! And so we got started on building the new website.
It was a lot of work, but it was worth it in the end. The website turned out beautifully,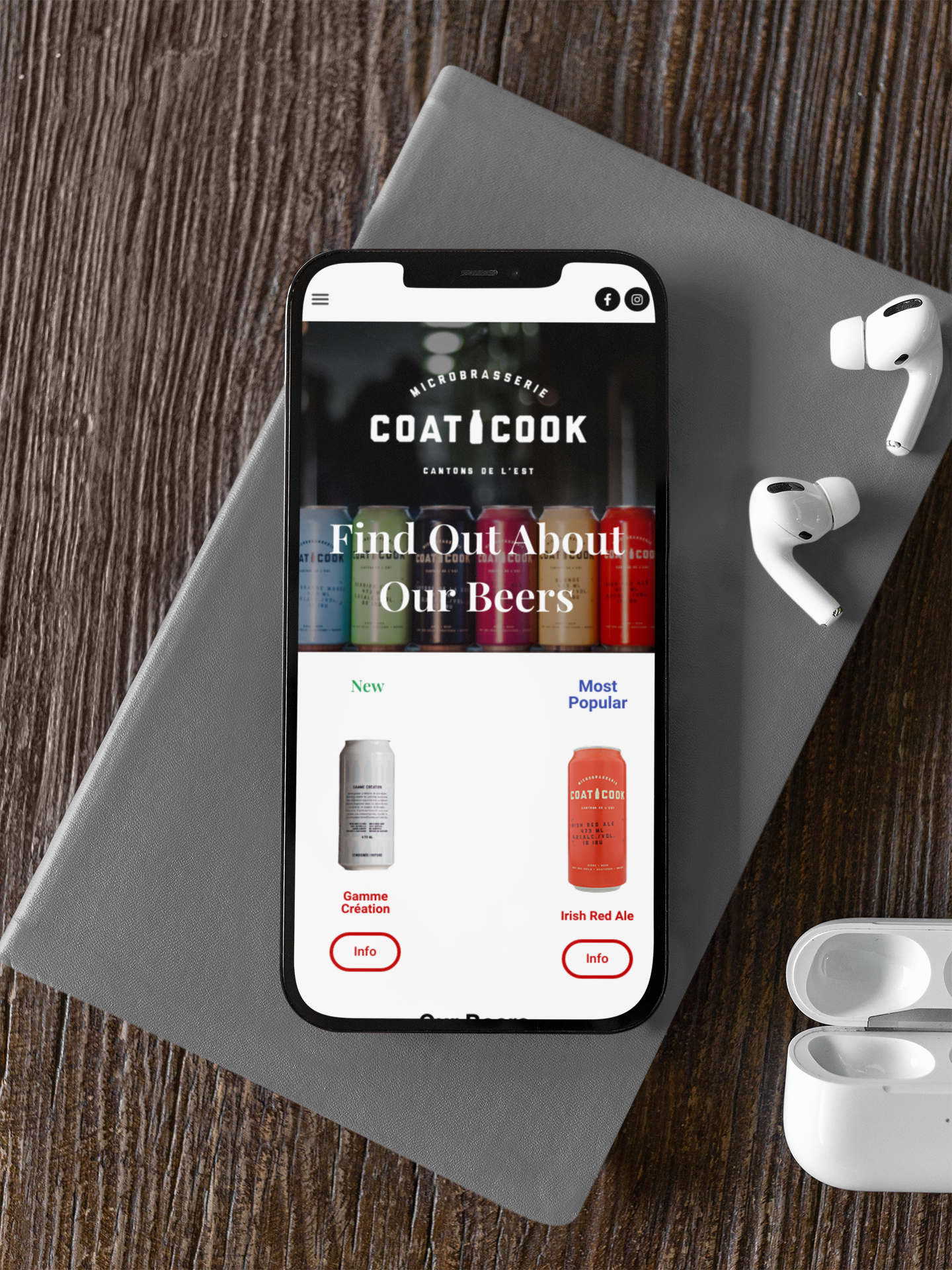 Microbrasserie Coaticook
When Microbrasserie Coaticook came to us for a new website design, we were excited. This small Quebec brewery is well-known for their unique and flavorful beers.
We got to work designing a website that would reflect the personality of the brewery, while also being user-friendly and easy to navigate. Our team put together a custom theme that showcases the delicious beers and stunning scenery of the region.
The result is a beautiful website that visitors are sure to love. From the home page to the product pages, everything has been designed with care and attention to detail. We think Microbrasserie Coaticook will be happy with their new website – and so will their fans!