The Marketing Department, Malvern PA helps solopreneurs, small and medium sized businesses build their brand, target their ideal customer and generate leads through their website, digital marketing and traditional marketing.
Services include:
Website Design, Development, SEO, Maintenance and hosting through WP-Engine.
Internet Marketing (Google Ads, Social Media Posting & Ads, Local Bulletin Boards, Blogging and other content)
Traditional Marketing (Direct Mail, eMail, Radio, TV, Print)
Clients include Professional Practices, Consultants, Retail, Services, Technology & Manufacturing, Non-Profits, e-Commerce
Featured portfolio items.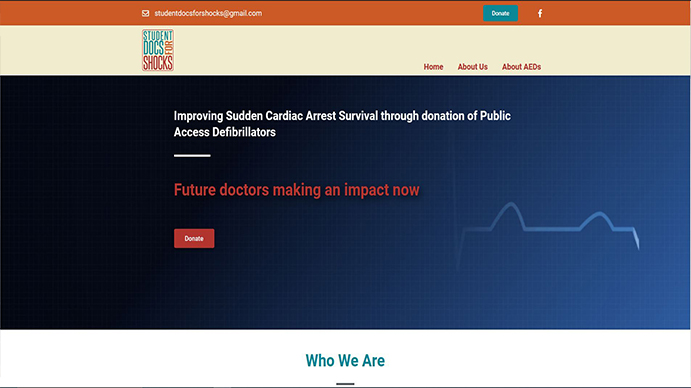 Student Docs for Shocks Website Project
This is a WordPress website project built with Elementor and integrated with PayPal for donation. https://studentdocsforshocks.org/
Client is a medical student-run non-profit, dedicated to bringing Automated External Defibrillators (AEDs) to community settings to positively impact survival from an out-of-hospital sudden cardiac arrest.
Here is what the client had to say about us and the project: The Marketing Department created a fantastic website for our nonprofit, from scratch. Cary & team were responsive to our needs & respectful of our budget, which were our top concerns aside from developing a sharp website. Creative, friendly and professional group - highly recommend!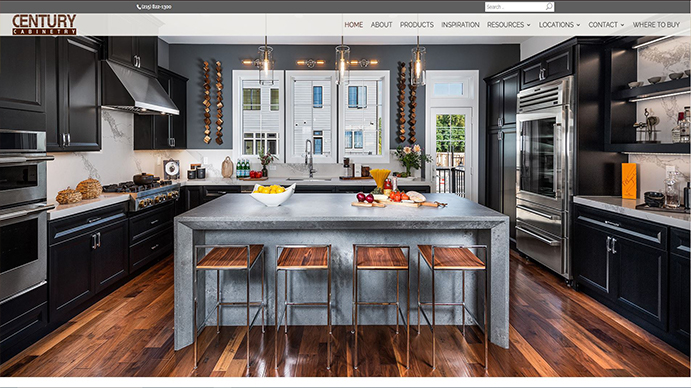 Century Cabinetry Website Project
This is a WordPress / Divi website project for a kitchen cabinet maker. www.centurycabinetry.com
The project goals: (1) Develop the back-end in a way that the client can self-manage the catalog with hundreds of products that need to be maintained.
(2) Incorporate an ability to do filtered searches for various product options
(3) A stylish design.
Here is what the client said of the project: The Marketing Department was an absolute pleasure to work with! Cary and his team excelled at meeting and exceeding every one of our expectations for our new website.
We came to The Marketing Department with a vast list of requirements for the site and they accomplished everything we asked for!
The team was professional, creative, had great attention to detail, and was excellent with communicating updates. We had weekly meetings to discuss progress, making sure everything stayed on track. All the promised deadlines were strictly met.
Osteosarcoma Collaborative Website Project
This is a WordPress website project built with Divi and integrated with PayPal for donation. www.oscollaborative.org
The Osteosarcoma Collaborative is a non-profit advocating for clinical research and providing resources to families with a child stricken with this form of childhood cancer. They came to us with an outdate graphically weak website and asked us to update the design and add new features. We also developed a new logo for them.
Pennsylvania Collision Trade Guild
This is a WordPress website project built with Divi and integrated with a 20 year old legacy database. Website also features a Glossary Plugin highlighting the hundreds of industry terms unique to the auto insurance industry.
The client came to us with a very old website, which had many functionality issues and a dated design. We updated the design and added some new features and allowed the client to maintain connectivity with a legacy database. We also freshened up the logo to make it feel more contemporary.