Totemo is an independent brand and strategic design agency based in Sydney, Australia.
We combine whip-smart strategy and first-grade graphic design to deliver outstanding creative solutions across branding, print, digital and packaging that help our clients to achieve their business objectives.
We create compelling, clever and beautiful design solutions that are firmly grounded in sound strategic thinking. We make sure that you tell the right story to the right people in the right way to achieve the results that you desire, whether that be through the creation of a new brand, product, piece of packaging or website.
We work with a wide range of clients ranging from start-ups right through to global brands across a broad range of industries and project types, equipping us with a wealth of knowledge and experience that can help your business achieve its objectives. 
We understand that each client and project is unique and as such we tailor our approach to ensure that we deliver the best possible value and results to our clients based on their individual budget and needs.
As a small, independent studio we pride ourselves on our friendly, approachable nature, free of the big egos and bureaucracy often associated with larger agencies. We guide our clients through each step of the process to ensure that the final result exceeds their expectations.
Featured portfolio items.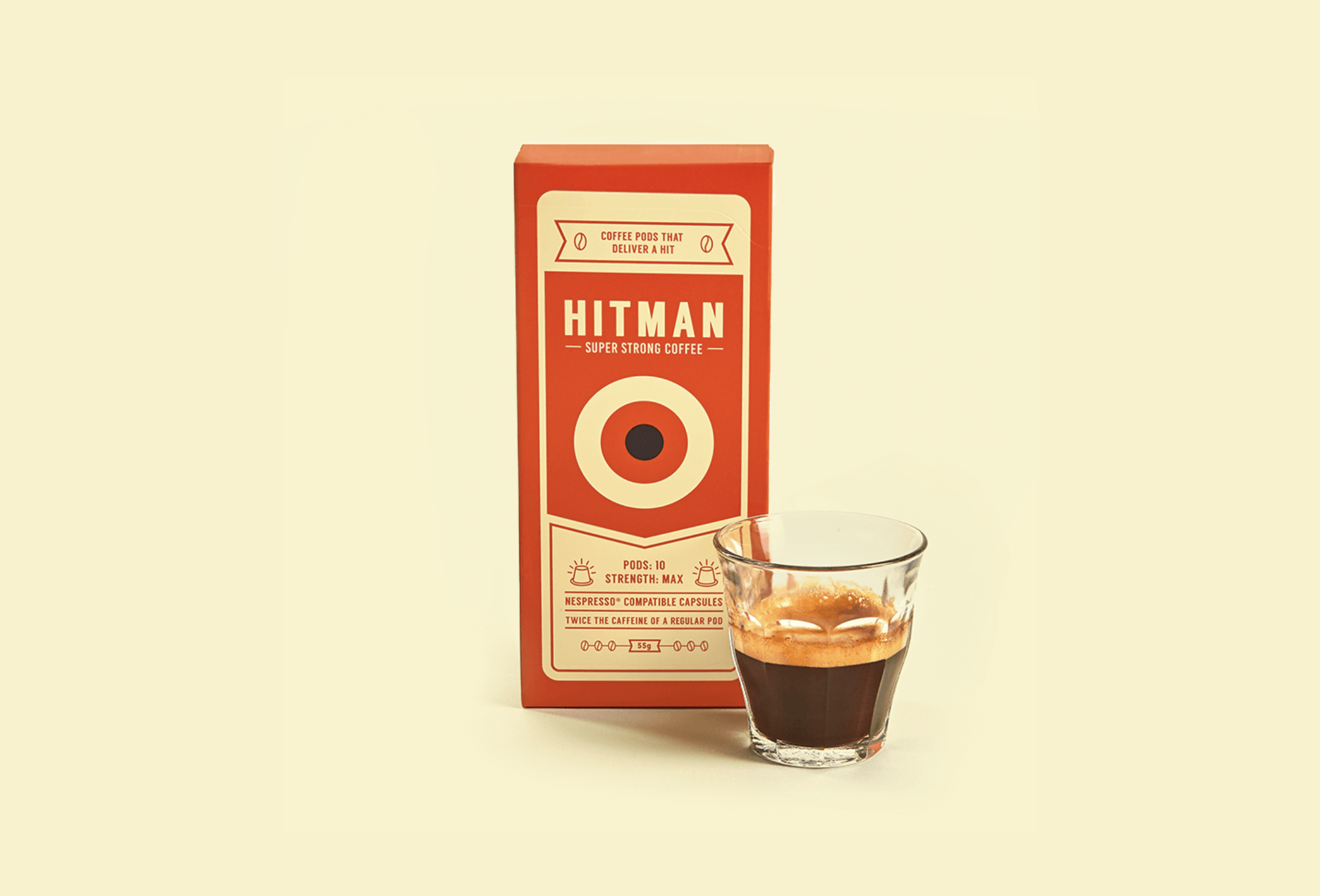 Hitman Super Strong Coffee
We were delighted to collaborate with one of Australia's most highly respected independent coffee roasters to develop the strategy, brand identity, packaging and activation for a unique, barista-quality high-caffeine coffee product.
During the initial research phase, we identified a unique target market and set about creating a brand that would communicate the distinctive dual proposition of  'powerful and premium quality' as well as capturing this group's attention in-store and online.
The result was Hitman Super Strong Coffee, a premium, high-impact brand that demands consumers' attention. The brand rides on a fun and memorable narrative that is embodied throughout a highly refined visual identity; echoing classic vintage Bauhaus and Swiss graphic styles that are reminiscent of a time when quality came first and things were made right!
This unique and memorable brand identity, coupled with a sophisticated, highly crafted packaging design have resulted in the product being stocked in a range of boutique retailers as well as proving a hit for consumers both in stores and online.
Shopping Centre Campaign
Totemo was tasked with creating a highly-impactful campaign to celebrate the launch of a newly renovated shopping centre. The campaign needed to be bold, uplifting and playful and possess an abundance of "WOW!" factor to engage viewers and communicate a strong sense of progression, fun and excitement.
We developed a highly-distinctive and memorable campaign identity that was based on unique insights garnered through the centre's place story.
We created a unique visual identity featuring a bright colour palette and a series of lively custom illustrations and patterns to engage the audience emotionally and communicate the increased offerings of the centre (fashion, homewares, fresh food, fine dining and entertainment) whilst also imparting a strong sense of fun and celebration.
The campaign was designed to be rolled out over all touchpoints, bringing a new level of visual impact and excitement to hoardings, brochures, in-centre posters, booklets, in-centre events and online collateral.
Tender Table: Plant based food
Tender Table is a progressive plant-based brand set to redefine the meat-free protein space in Australia. We were engaged to create the entire brand identity spanning brand strategy, naming, identity, copywriting, photography and packaging design. The brand is preparing to launch in the Australian market with an initial range of ready-made jackfruit-based meat alternatives.
With mainstream dietary habits shifting, the plant-based, meat-alternative category is no longer the exclusive domain of vegans and vegetarians, and it was therefore essential that the brand and it's packaging were positioned to appeal to a broader market.
We worked across the brand-strategy, naming, copywriting, food-styling, photography and product packaging to create a brand that speaks to a broad range of consumers. The brand identity fuses bright, modern colours and bold typography with earthy textures and delectable photography in order to clearly communicate the nature of the product and entice uninitiated consumers.