Webplace are a multi-disciplinary web agency that strive to produce digital solutions that achieve business and user drivers.
We take care to understand your organisation and importantly its users and craft solutions that meet business objectives as well as the needs of your users.
We have over 15 years experience working with WordPress for various government, commercial and not-for-profit organisations.
Some key services we provide include;
* Digital strategy / Solution designs
* UX / Digital design
* WordPress development, themes, plugins, 3rd party integrations
* WCAG accessible websites
* Support and Maintenance post launch
Featured portfolio items.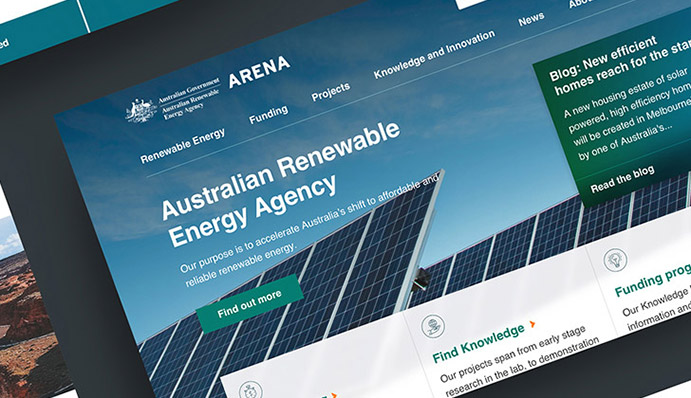 Australian Renewable Energy Association
ARENA's role is to find and support the building blocks of Australia's future energy system, helping to accelerate the transition to renewable energy.
ARENA's website lists funding opportunities, media announcements, and acts as an open-source library of learnings for the general public and energy specialists. The ARENAWIRE blog is home to energy news and analysis about the projects ARENA funds.
This website was recently awarded the winner of the internationally recognised Government design award DRIVENxDESIGN.
The website can be viewed at https://www.arena.gov.au