We help B2B, technical, industrial, life science and manufacturing companies achieve increased visibility & engagement, stronger branding, higher quality leads, and greater marketing ROI to accelerate growth. Our core offerings revolve around the website as the hub of everyone's marketing presence, offering Website Design & Development, Digital Marketing, Branding & Visual Design, and other related services that help sales work better with marketing, and help marketing better track metrics and prioritize efforts.
Featured portfolio items.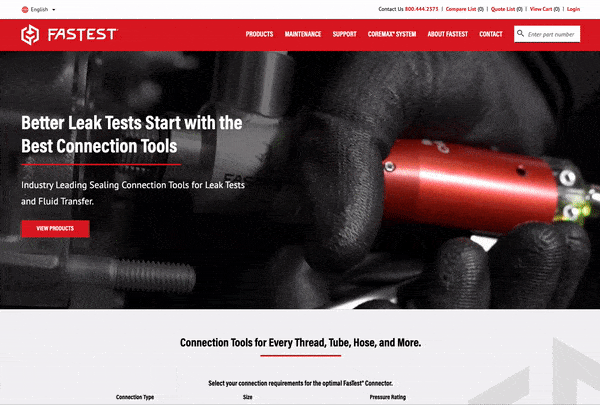 E-Commerce Website for Leading Manufacturer of Sealing Connection Tools
FasTest needed to create an easy-to-use platform for current and prospective customers to find production information—technical details, pricing, customer service information—quickly and efficiently. They wanted to automate as much of the sales process as possible in order to reduce the burden on internal sales and customer service employees. New and updated technical tools would be required, and a raft of new product videos would need to be incorporated. Recent rebranding work would also inform the look and feel of the new website. 
Windmill's mission was to achieve this complex set of goals while adhering to a set-in-stone launch date. A wide range of Windmill's services would be tapped, including analytics and insights, branding and visual design, CRM and sales enablement, and web development and design.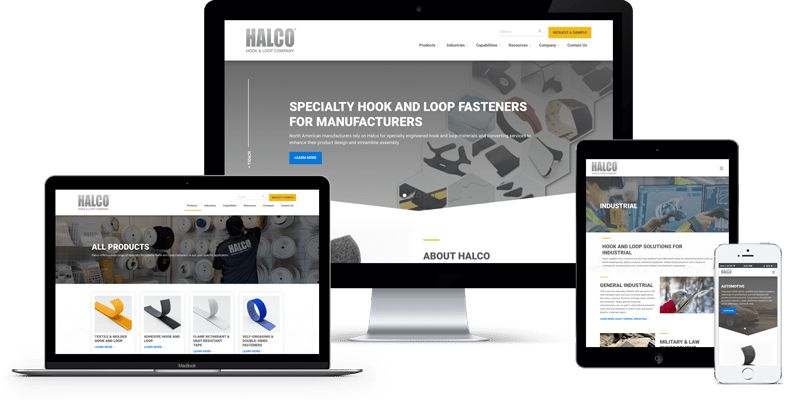 Full Integration with Hubspot Gets Technical Data to Customers Quickly and Tracks Leads More Efficie
As a growing business, Halco USA had found that their B2B website, built on the assumption that a prospect would almost immediately connect with a sales representative, was not doing enough to guide buyers through their journey. SEO performance was also relatively poor, despite Halco's status as the fifth largest brand of hook and loop fasteners in the United States.
Halco USA chose Windmill Strategy, which ended up as the mid-priced option of three possible partners, because of Windmill's SEO chops and experience with HubSpot integration.