WSI Connect was founded to help local business grow and succeed with digital marketing. We collaborate with our clients to understand their goals, key differentiators, values, and target markets. From there we develop and implement highly effective digital marketing strategies.
Tools that we leverage include:
-Website Design
-Search Engine Optimization
-Inbound Marketing
-Marketing Automation
-Online Advertising
-Social Media
-Email Marketing
-Executive Reporting and Analytics
We track all key aspects of every campaign and prepare executive reports on a monthly basis to help our customers clearly understand how their expenditures are leading to a very strong return on investment.
What makes WSI Connect unique:
We take an owner's perspective. We understand the challenges of running a business and craft all of our strategies from that perspective.
As a member of the WSI Global Network, we can leverage the power of a global brand with extensive resources and partnerships.
Visibility into what we are doing and being successful. We develop clear marketing strategies with our clients, implement those strategies, track and report monthly that show our clients' return on investment.
Featured portfolio items.
Website Design and SEO - The Conco Companies
The Conco Companies (https://www.conconow.com/) is the largest commercial concrete contractor on the West Coast. WSI Connect designed a new website for them to showcase their services and commercial project portfolio. We also implemented an effective SEO and content marketing strategy to build awareness for their services in their target markets.
Testimonial:
"Luke has done a terrific job for our company in helping us develop a comprehensive on-line strategy. Prior to implementation, Luke set lofty goals for his plan that ended up being exceeded. The result of his hard work generated tangible results that improved both our bottom line and reputation." -Joe Sosteric, Vice President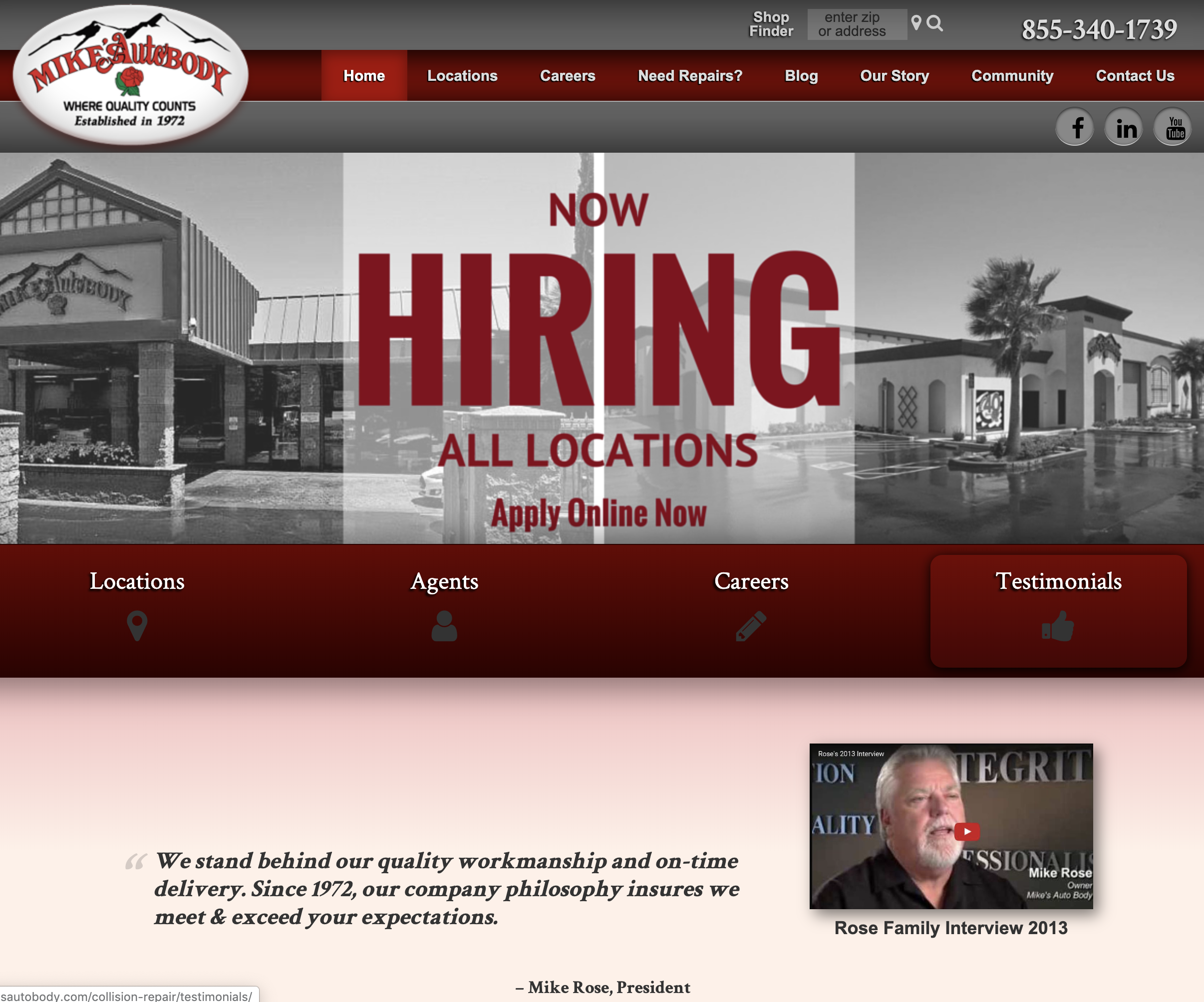 Website Design - Mike's Auto Body
Mike's Auto Body (https://mikesautobody.com/) has 16 locations in Northern California. WSI Connect was brought in to develop a new website to help address their core audiences people who need auto body repairs and insurance agents that refer their customers to trusted auto body shops. We developed a site that includes a location finder, and clearly segments the content so that their visitors can easily access the content they are looking for.
Testimonial:
"WSI Connect is amazing to work with and a very intuitive business partner to have. They are exceptional problem solvers and brings a lot to the bottom line for our business." -Dane Dearlove, Sales; Marketing; Training, Process Development
Website Design and SEO - Hill Point Montessori
Hill Point Montessori (https://hillpointmontessori.com/) is a preeminent Montessori school in Southern California. WSI Connect was brought in to develop an effective marketing strategy and a new website.
Case study: https://blog.wsiconnect.com/case-study-helping-a-montessori-school-increase-enrollment
Here are the core metrics that we reported back to the client to illustrate that success:
-96% Year over Year, Google Organic growth -Which led to a 300% increase in school tours. -Based on their tour conversion rates they've been able to receive a 356% Monthly ROI!
Testimonial: " WSI Connect has helped immensely from implementing SEO, building an attractive and effective website, writing informative blog posts, creating Facebook ads, giving us monthly updates about our progress, being available to us for anything that we need and working with us collaboratively on different ideas. Always offering a creative and informed perspective… We could not be more pleased with our experience with WSI Connect. We recommend WSI Connect to all the other small businesses we know and we owe a great deal to their team for all of their outstanding work."
Anishka Nawagamuwa CO-ADMINISTRATOR Hill Point Montessori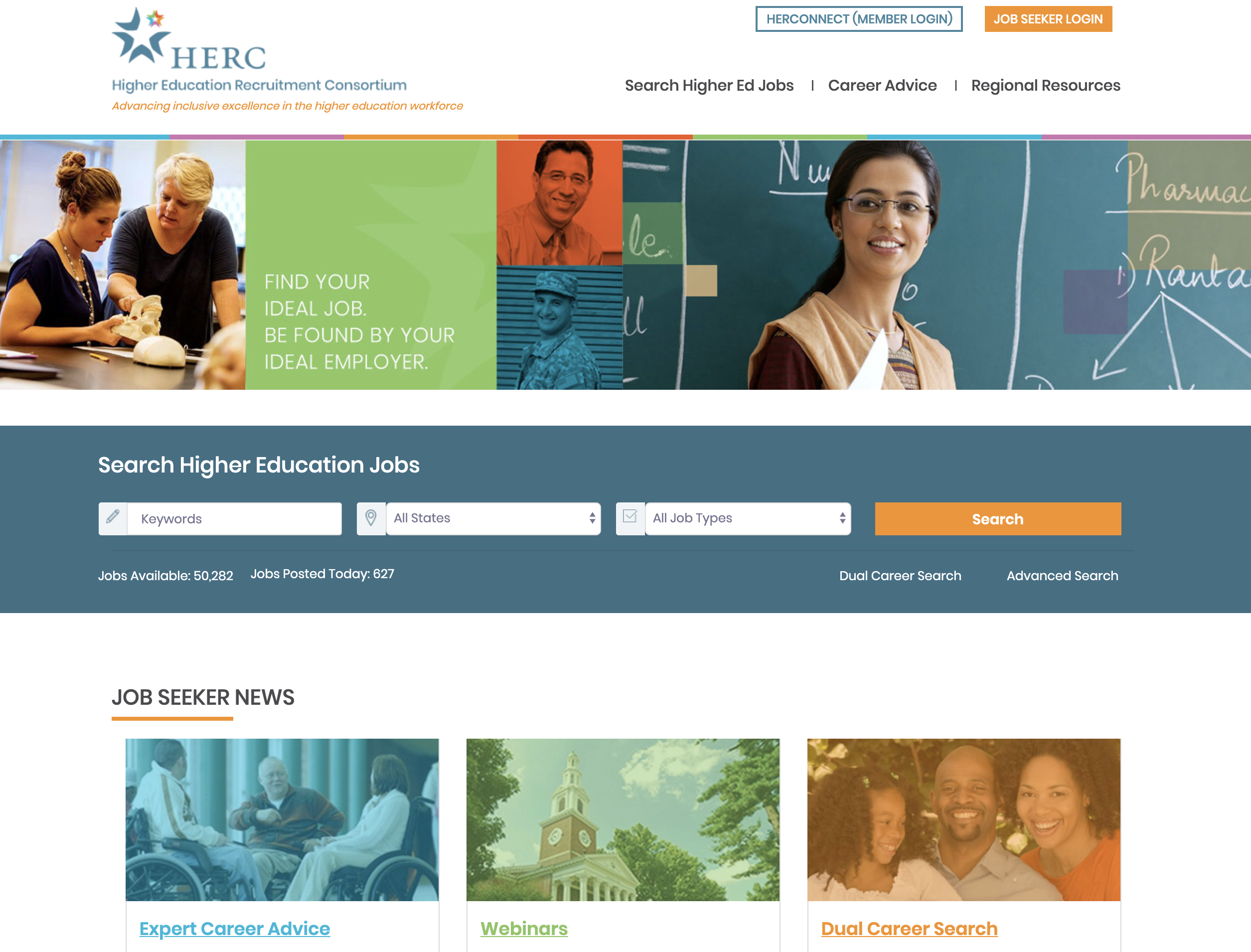 Website Design and SEO - Higher Education Recruitment Consortium (HERC)
HERC (https://www.hercjobs.org/) is supported by over 700 universities including Harvard, Princeton, and Stanford. Their mission is to help universities promote diversity and inclusion among their faculty and administration. They serve two primary audiences. The first are the universities that need help filling open positions with diverse candidates.
WSI Connect was brought in to develop a new website, content resources, and to improve their overall SEO efforts.
Case study: https://blog.wsiconnect.com/case-study-higher-education-recruitment-consortium
The Results: -30% increase in Google organic year over year growth -Since the new website launch in September: 60,000 people registered for a free account with HERC. Unprecedented numbers of jobseekers. -1,100 eBook downloads to date.
Testimonial: We were very excited to partner with WSI Connect in order to help us redesign our website… WSI Connect has been a great partner helping us come up with creative ideas to improve our marketing strategy. The WSI Connect team has come up with relevant and creative ideas for driving traffic to our website like ebooks which helped us repackage our content into materials that can be accessible … I was delighted to participate during this process. We hope to continue to engage with WSI Connect in future projects and we hope that they continue to assist us in helping identify ways to improve our marketing strategy" -Ruth Molina, New England HERC Director at Harvard University