Digital Consultants | User Experience | Research | Digital Product & Platforms | WordPress Web Development
24 are a recognised Melbourne-based agency of creative minds solving problems using data, design & technology.
All digital projects and strategically design-led, meaning that 24 take a considered, practical and measurable approach and create with purpose.
24 has a strong belief in collaboration. Understanding the business requirements combined with customer needs and context is the key to delivering high impact projects.
24 has developed websites and digital solutions for middle-market -to enterprise organisations including Australia Post, Origin Energy, Seek, KPMG, Realestate.com.au, Epworth Healthcare, Etihad Stadium, Choices Flooring, Ventura, Twinings and more.
Are you looking to solve a digital challenge? We'd love to hear from you!
Contact us: [email protected]
Featured portfolio items.
ConvaTec
ConvaTec is an international medical products and technologies company, offering products and services in the areas of wound & skincare, ostomy care, continence and critical care. With a change in focus from B2B revenue streams to B2C, ConvaTec was in need of a new marketing strategy and digital platform to engage their B2C market.
24 Digital was tasked to: - Design a user-friendly website, suitable for telling a new brand story and increasing engagement with call to actions. - Develop a performant and scalable website for future growth including e-commerce. - Develop alongside a fully integrated marketing strategy including SEM, SEO & Paid.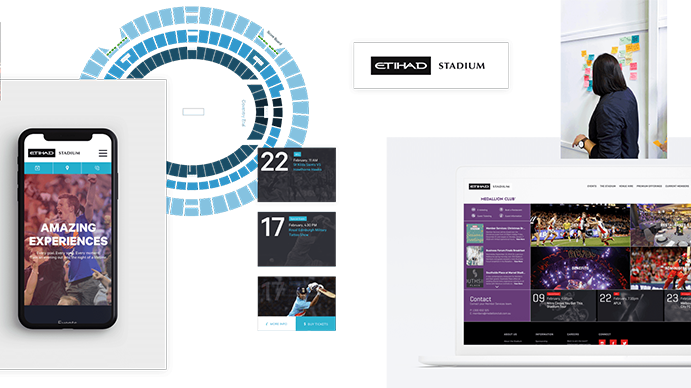 Marvel Stadium (Etihad)
Through a series of workshops and project research, we immersed ourselves into the business and operations of Etihad Stadium. Focussing primarily on their membership for Medallion Club (one of their premium membership offerings) we worked to improve back-office processes through automation and improve the online marketing of the membership to increase sales.
As a result, we launched the 'Amazing Experiences' campaign which emphasised the top-end service which Medallion Club members would receive. This rolled into their long-term marketing strategy for online & offline approaches.
Fulfilio
Fulfilio (A start-up business of Australia Post) engaged 24 Digital to help identify new features and validate existing features for their 3PL platform. With the announcement of Amazon entering the Australian market they were looking to quickly scale and to implement new innovative features that would give them a competitive edge.
As a start up, accelerated scaling brought with it higher risk and our task was to make sure they were solving the right problems with logical decision making.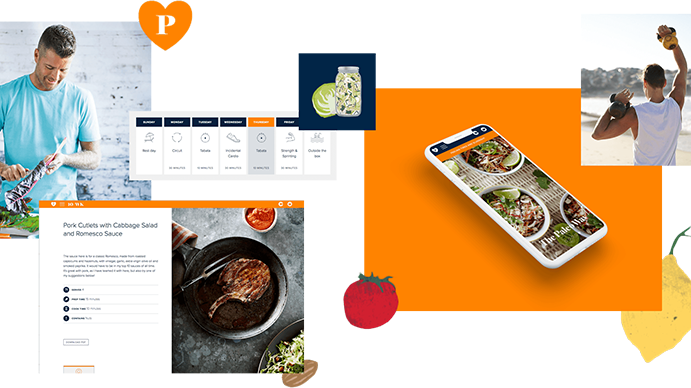 The Paleo Way
Pete Evans (Celebrity Chef) had an extensive content library of paleo focussed recipes, meal plans and advice, paired with a large paleo social following. He partnered with Luke Hines (Lifestyle Influencer) to develop a 10-week program focussed on health and fitness tailored to a paleo diet. They were set on creating a personalised turnkey solution that provided advice on how to pair a lifestyle of nutrition and exercise with progress and support.
24 Digital partnered with 21:19 to design, develop and deliver The Paleo Way, a 10-week Wellness Program from Pete Evans (The Paleo Diet) and Luke Hines (Lifestyle Influencer). The platform features weight loss & fitness advice which is tailored to a Paleo lifestyle.