At BigOrange Marketing, we help American businesses get leads and grow with websites, digital marketing, content, SEO, video and social media marketing. We deliver what others promise. We become your proactive marketing arm and an extension of your team with our ongoing monthly packages.
Featured portfolio items.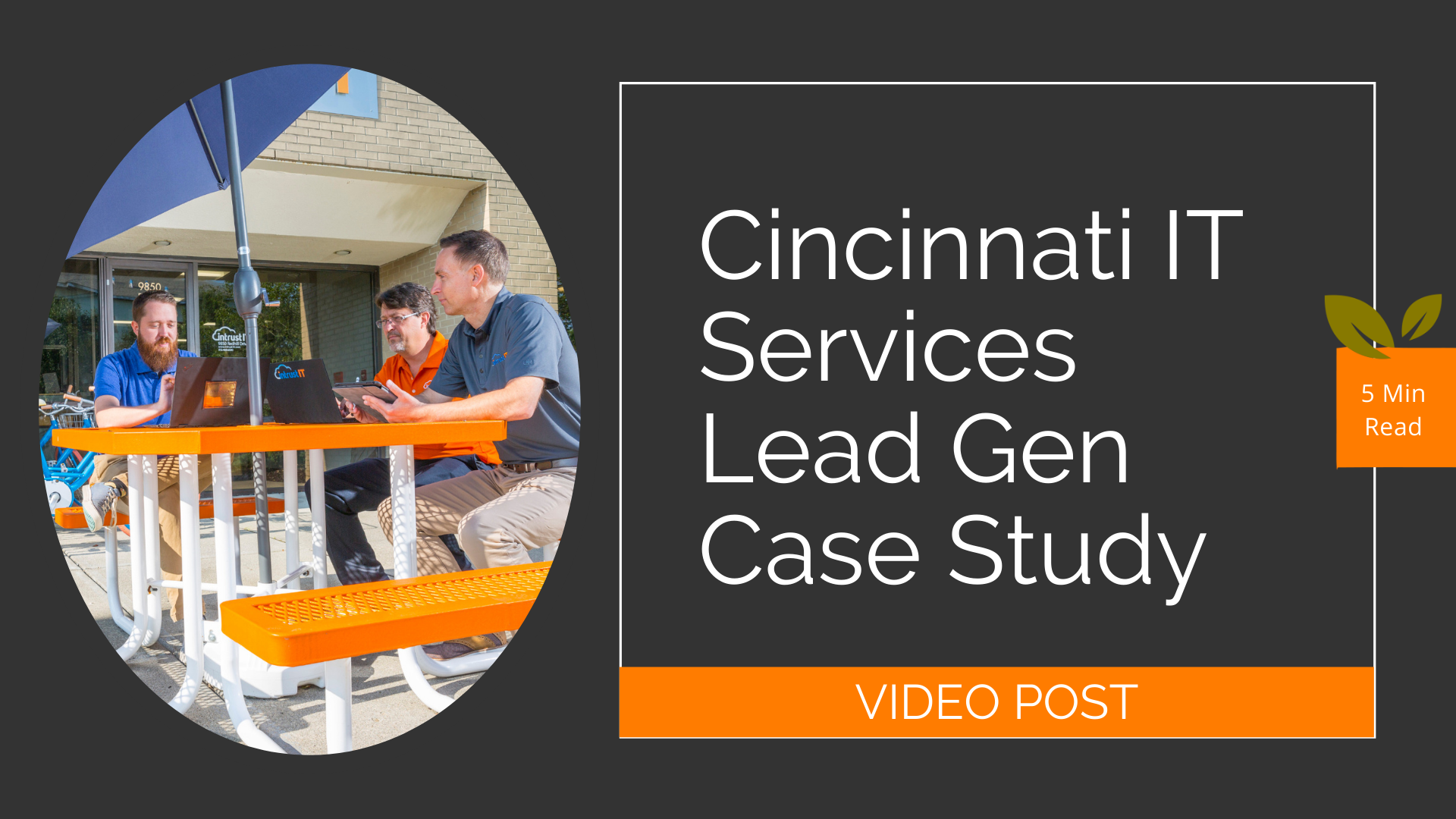 StoryBrand Websites for IT Services by BigOrange Marketing
When it comes to lead generation for IT services companies, BigOrange Marketing can help. Learn how a Cincinnati IT services firm is getting "more leads than they can handle" from their website, lead generation and digital marketing efforts. Watch the video or read the full case study and story below!
Watch the video here: https://youtu.be/GcbpmMAq-y4
The Challenge The local IT services firm has a great culture and the company regularly wins awards. Their website, however, was not up to snuff to match their achievements and tell their story. In addition, the website was not generating leads. On a mission to communicate their true value as a partner and guide for clients (plus generate more leads), the firm chose BigOrange Marketing to build their new site.
The Solution To build a website that reflects and best positions an award-winning IT services firm, we started with a deep dive into understanding their customers. We recommended and created messaging for their new website with the StoryBrand framework.
The new website came with a modern SEO plan to cut the clutter of old content that was not performing. A new, interactive and optimized website for the IT services firm was developed and launched within 4 months.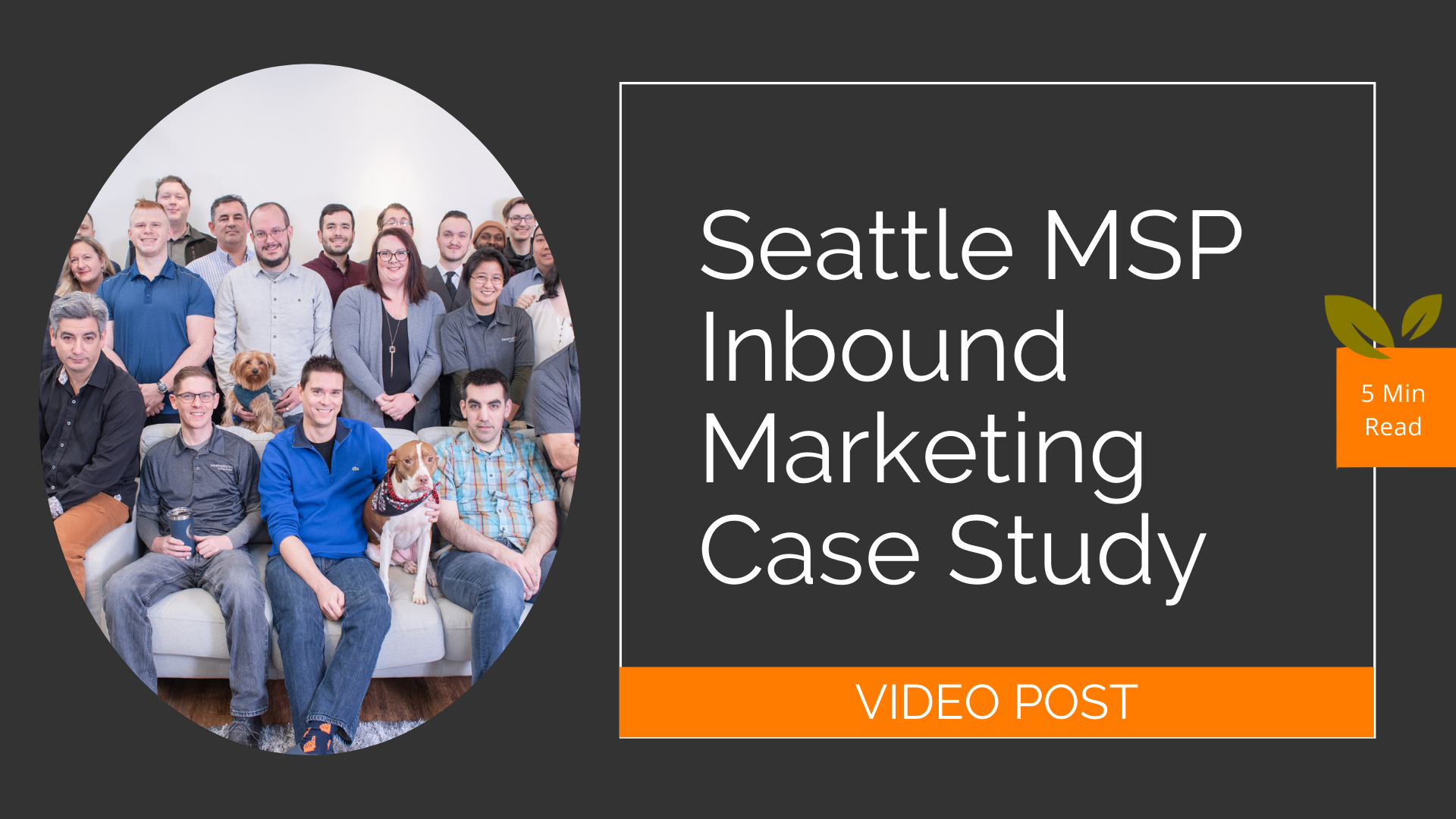 3X Traffic: StoryBrand Case Study for an IT Services Firm in Seattle
Learn how a Seattle managed service provider (MSP) sees a 3x increase in leads from their website after working with BigOrange Marketing. Watch the video below or read on for the full story!
The Challenge The MSP was managing marketing with in-house resources that are pulled in many directions, including client support. Although these are the experts on the subject and industry, there was not enough time for them to focus on marketing. Due to this, the firm was not being found on Google and overall the MSP was not satisfied with their traffic and lead generation.
The Solution Marketing an IT services firm requires a strong, ongoing effort to produce results. BigOrange Marketing's team of seasoned pros stepped in to help SWAT Systems do a StoryBrand website refresh, implement a future-proofed SEO strategy, plus put a strategic marketing plan (and the resources to stay focused) in place.
Even though BigOrange Marketing is in Cincinnati, and the client is in Seattle, we were able to hire a photographer to capture authentic images that tell the MSP's stories. In a world full of the same stock photos being used to communicate IT or technology solutions, this instantly sets their brand apart.
Content Marketing for IT Services Case Study: MSP Company in Miami
The Challenge A Miami IT services company was struggling to manage their website and keep the content relevant. The firm has been a trusted name in Miami-Dade County for over 20 years, but their site was outdated, missing key information and the team didn't have the capacity to update and manage it. It also was not using SEO best practices. The website wasn't drawing in prospects or capturing leads for the business.
The Solution BigOrange did a full website redesign and content strategy for Internos with StoryBrand messaging. We provided the web strategy, design and original content. The website now has a clear message for its visitors: IT support is user-friendly. The site portrays Internos' passion for helping businesses grow and thrive and clearly answers "Why Internos?". The "Do IT Right" blog allows for original thought leadership. Happy with the results of their website, Internos has also partnered with BigOrange for ongoing content.
The Results Internos Business Partner, Jairo Avila, told BigOrange that, "A prospect found us, loved what they read on our website and immediately wanted to talk". Internos' website content told the prospective client everything they needed to know.
Case Study: Aeko Tech Gets a StoryBrand MSP Website
The Challenge Aeko Technologies had the tech know-how but lacked marketing expertise. Their website wasn't attracting enough visitors, and their clients were confused when they tried to navigate it. After doing research to find the top marketing agencies for MSPs, the tech firm chose BigOrange Marketing to take over their marketing and fly their site in a new direction.
The Solution We started with key stakeholder interviews and creative planning sessions with the Aeko team to provide a site that showcased their brand (hence the airplane references throughout the pages). BigOrange took on the challenge to provide the web strategy, design and original content for the MSP's new website. Eli Mabli Photography provided the images.
The Results Aeko's new website helps the company leverage tech. Current clients have voiced their appreciation for the streamlined appearance and easy access to information.
"This new site illustrates our dedication to creating great partnerships and providing superior customer service for our clients." Aeko CEO Brain Rodgers
BigOrange continues to provide ongoing marketing services to Aeko, including SEO strategy, to generate new leads for the tech firm.