Helping motivated business owners achieve sustainable, profitable growth is the reason we exist.
I've been in marketing for more than 35 years, and am privileged to have been delivering results-driven marketing services with our awesome team for 12 years. We've worked with start-ups to large multinational companies, in a variety of service, retail and manufacturing industries. Whilst we do have tertiary quals, what is more important is we keep expanding our knowledge and skill levels constantly. It's a key component of our company culture.
But what really matters, to all of us, is having the knowledge to give the right advice, the skills to implement well, and the driving passion (and systems) to ensure it keeps working.
Featured portfolio items.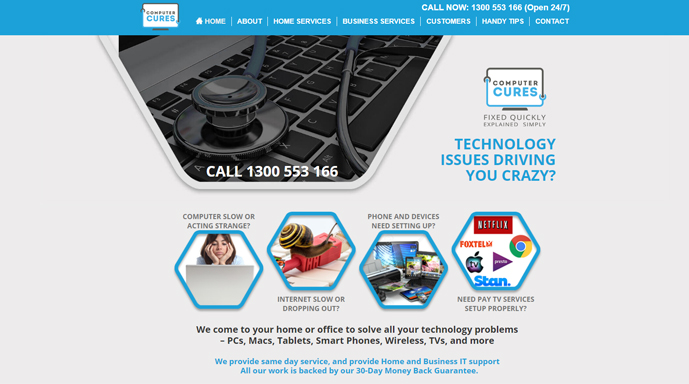 We helped a fledging Technology Service grow into a thriving business
IN 2015 we helped a cash-strapped, eager young startup business to develop their brand, their offerings, their marketing assets and strategies. Many years later and the business is doing really well, to the point that their much bigger competitors are fighting back with expensive ad campaigns to claw back some of their lost business. We're delighted to continue to help them keep growing with our ongoing marketing services. Full details in the attached case study of Computer Cures, Melbourne.