Leadhub is a marketing agency that helps home service companies acquire, convert and maximize leads. At Leadhub, we believe in earning client trust through brand growth which means you can rely on us to deliver measurable results and communicate transparently every time. Whatever your growth goals are, we're dedicated to helping you reach them — your big wins are our big wins!
At Leadhub, we're not marketing generalists, we're marketing specialists! We use every tool at our disposal to make marketing strategies fine-tuned and focused for each industry. With dynamic technology and strategic partnerships, we're able to analyze and develop methods that perform effectively.
Businesses that provide home services serve a unique community, so marketing services should be tailored to their needs. Leadhub understands this, and that's why we focus on the aspects of marketing that matter — less waste, more money and peace of mind. By embracing bold, inventive marketing solutions and coordinated processes, Leadhub has taken digital marketing and lead generation to levels previously unattainable.
Featured portfolio items.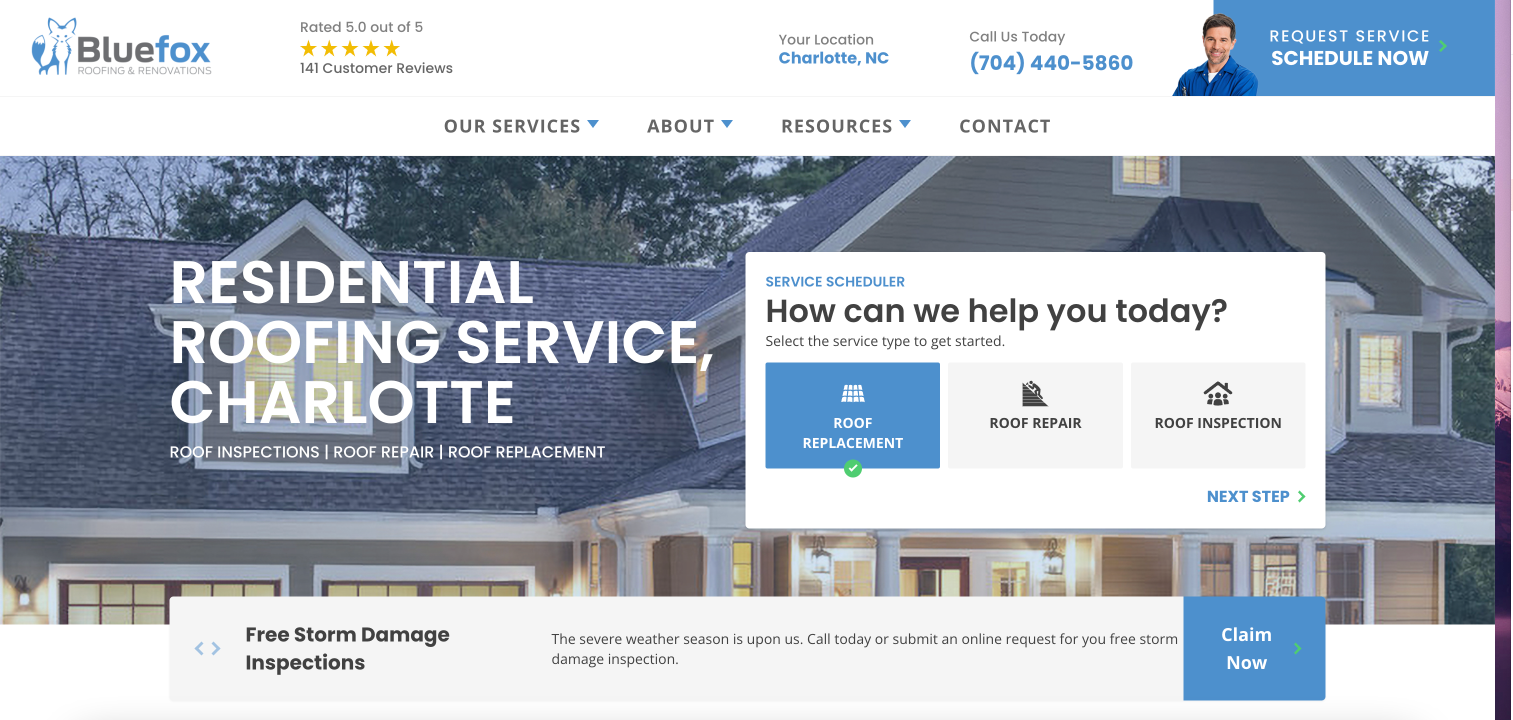 Advanced Web-Solutions
Leadhub utilizes our unique Griffin Theme, which is built on Genesis, to develop our clients' websites. The Genesis Framework allows us to build a custom website that precisely meets our clients' needs, starting with a secure and SEO-friendly foundation. Griffin uses Advanced Custom Fields for dynamic content that can be easily updated and associated across post types. We also use Advanced Custom Fields to create custom Gutenberg blocks which can be used throughout the site.
In the home services industry, it's important to have multiple ways for customers to request service and navigable pathways to convert. Our web developers quickly build contact forms (or Service Schedulers), using Gravity Forms, to use throughout the site. The form submission is then sent to the client for immediate follow-up with options to push to the client's CRM as well.
We want to grow with our clients, which means our websites are ready to support multiple locations when expansion is on the horizon. With this feature, customers are allowed to switch between locations on the client's website — the Click-to-Call prompts are even updated to reflect the most recent location selection!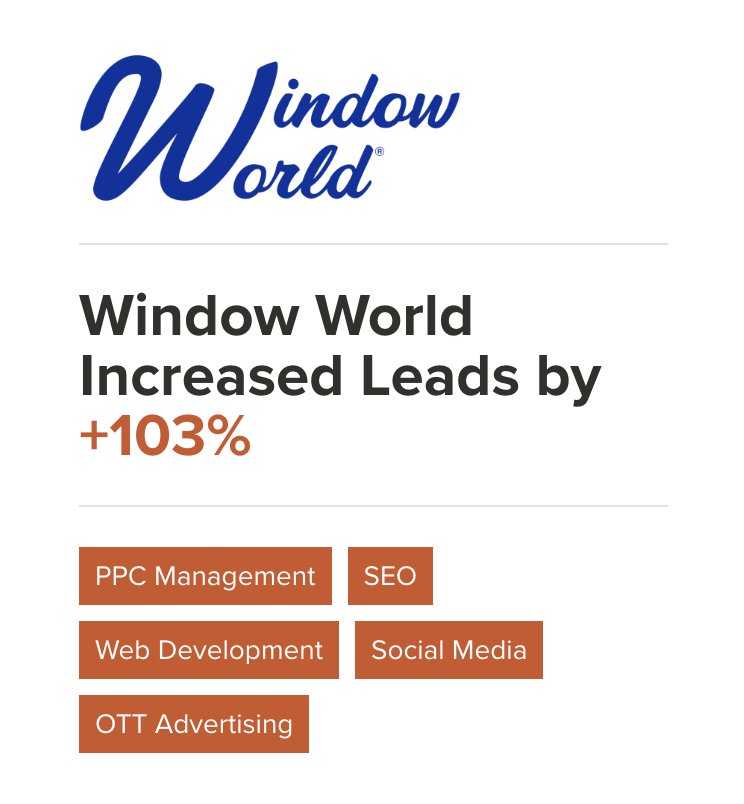 Window World Increased Lead by 103%
Window World TX is a family-owned and operated windows, doors, siding and gutters company in San Antonio and Corpus Christi, Texas.
Window World TX came to Leadhub in 2012 with a goal of improving their organic rankings, increasing traffic to their website, and driving more phone calls and form submissions. Additionally, they wanted to understand where their conversions were coming from to assist them in determining ROI.
For their primary keywords – window replacements, new windows, window company – they were not ranking on the first page of search results in their local markets. Their website, which serves both San Antonio and Corpus Christi, was not equipped to track phone calls and was receiving as low as 500 visits per month.
At the end of 2016, they ranked on page one of Google search results for 88% of their tracked keywords. Additionally, they appeared in the top three organic results for 44% of their keywords. This is a 79% increase from when they first started with Leadhub. Higher rankings lead to consistent growth and steadily increasing traffic.
Conversions: +103% increase in form fills and phone calls Visibility: +88% page one keyword rankings Traffic: +79% increase in organic web traffic
Kinetico Increased Web Traffic by +112%
Kinetico Quality Water Systems provides water softeners and other water treatment systems to San Antonio-area homes and businesses. In addition to being a top-selling Kinetico franchise in the nation, the family-owned business participates in a number of clean water community outreach initiatives.
Kinetico previously operated its own Google Ads campaigns with the help of Google Ads customer representatives. When Kinetico first approached Leadhub in 2012, they wanted to improve click quality and reduce cost-per-acquisition while increasing email form submissions and phone calls.
A website redesign focused on improving CTAs (calls to action), keyword-specific content and improved load time. Meanwhile, Leadhub worked with Kinetico to restructure their Google Ads and Bing Ads campaigns to provide more bidding flexibility. Finally, content marketing efforts helped solidify their position as a top-ranking water softener dealer for queries such as "water softener" and "water softener san antonio."
Cost Per Conversion: 59% decrease in cost per conversion Visibility: +112% increase in monthly web traffic Rankings: #1 ranking on Google SERPs for competitive keywords