The preferred digital agency chosen by Australia's leading Marketing & IT Managers. At Adrenalin we architect, design & build incredible digital experiences. We have been delivering award-winning website platforms, mobile apps and customer experiences since 2004. Our team of 50 digital specialists across the strategic, data, UX, creative and technology functions will work as an extension of your team and collaborate to deliver a highly-scalable digital solution which embraces the principals of human-centred design and agile delivery.
Featured portfolio items.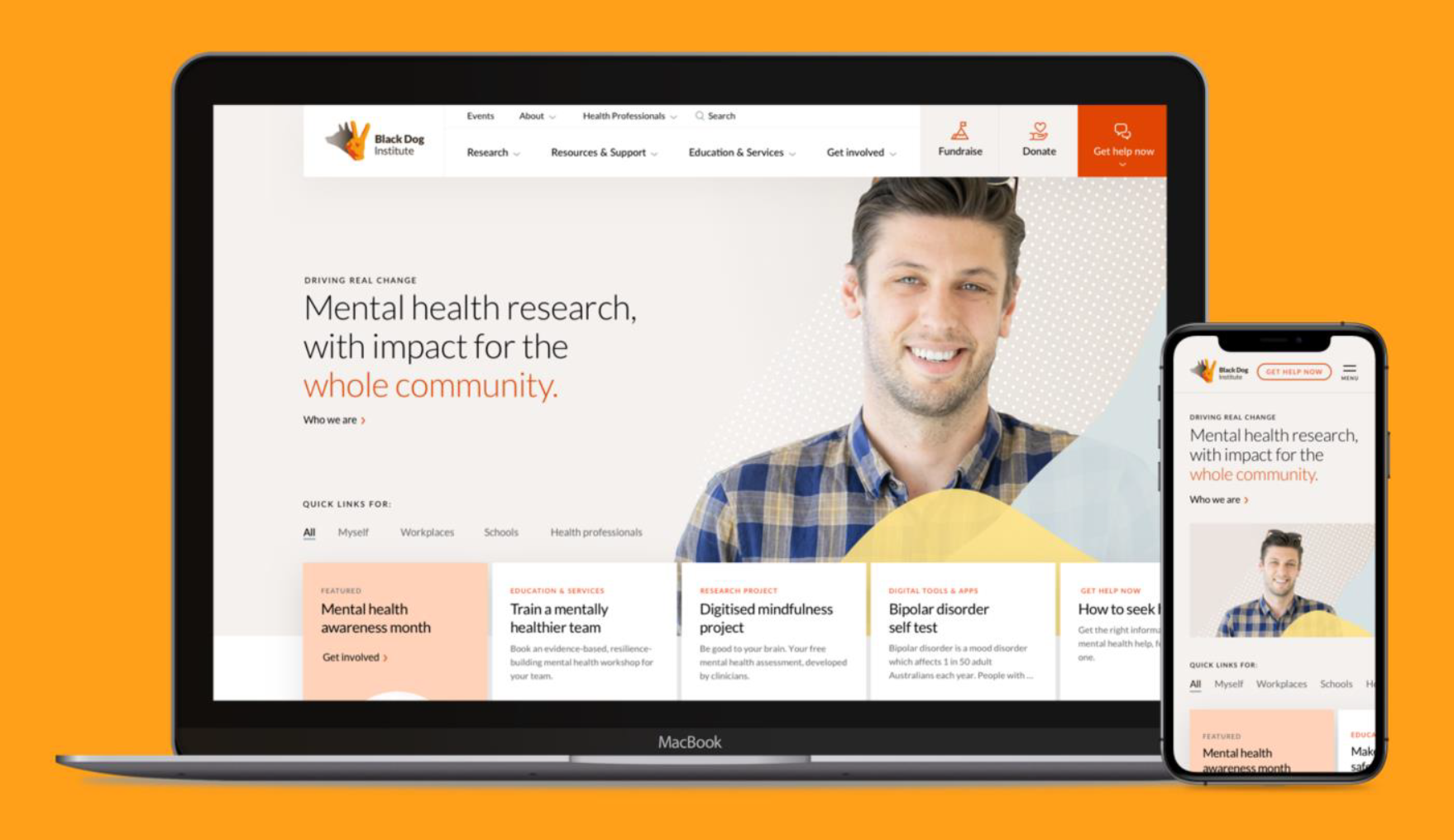 Black Dog Institute
The Black Dog Institute is dedicated to understanding, preventing and treating mental illness. They are about creating a world where mental illness is treated with the same level of concern, immediacy and seriousness as physical illness; where scientists work to discover the causes of illness and new treatments, and where discoveries are immediately put into practice through health services, technology and community education.