Code and Theory is a digital-first creative agency.
We are a strategically driven company that lives at the intersection of creative and technology, solvers of consumer and business problems across the entire end-to-end customer journey, agents of change moving through today's digital first world, and limited only by our own creativity.
Since 2001, we have helped redefine the media landscape, creating a new generation of digital publishers. Today, we partner with leading brands and start ups alike, including adidas, BBC, CNN, Facebook, Google, J.P. Morgan Chase, NBC, and Unilever.
Our team is comprised of over 500 strategists, technologists, designers, analysts, and content creators in offices across New York City, San Francisco, London, Atlanta, Los Angeles, and Manila.
Featured portfolio items.
SOM: Relaunching a Legendary Architecture Firm
We relaunched the website to communicate that SOM is more than just projects. The homepage of the website communicates who SOM is and why their work is so prolific. Across all borders and devices, we curated a responsive website with multi-language capabilities which ensures that anyone can engage with the site regardless of where they are. We used extensive expertise in order to streamline SOM's site, minimizing confusion and overlap while updating preexisting language to terms that don't require industry knowledge. The site's design language is timeless and simple—while maintaining an edited and rigorous structure—so that images of SOM's extensive work can be at the forefront, without distraction.
We partnered with WP Engine to support the launch globally, including support for the Chinese market (a large focus for the firm) with edge servers caching a static version of the site so it can be accessed easily.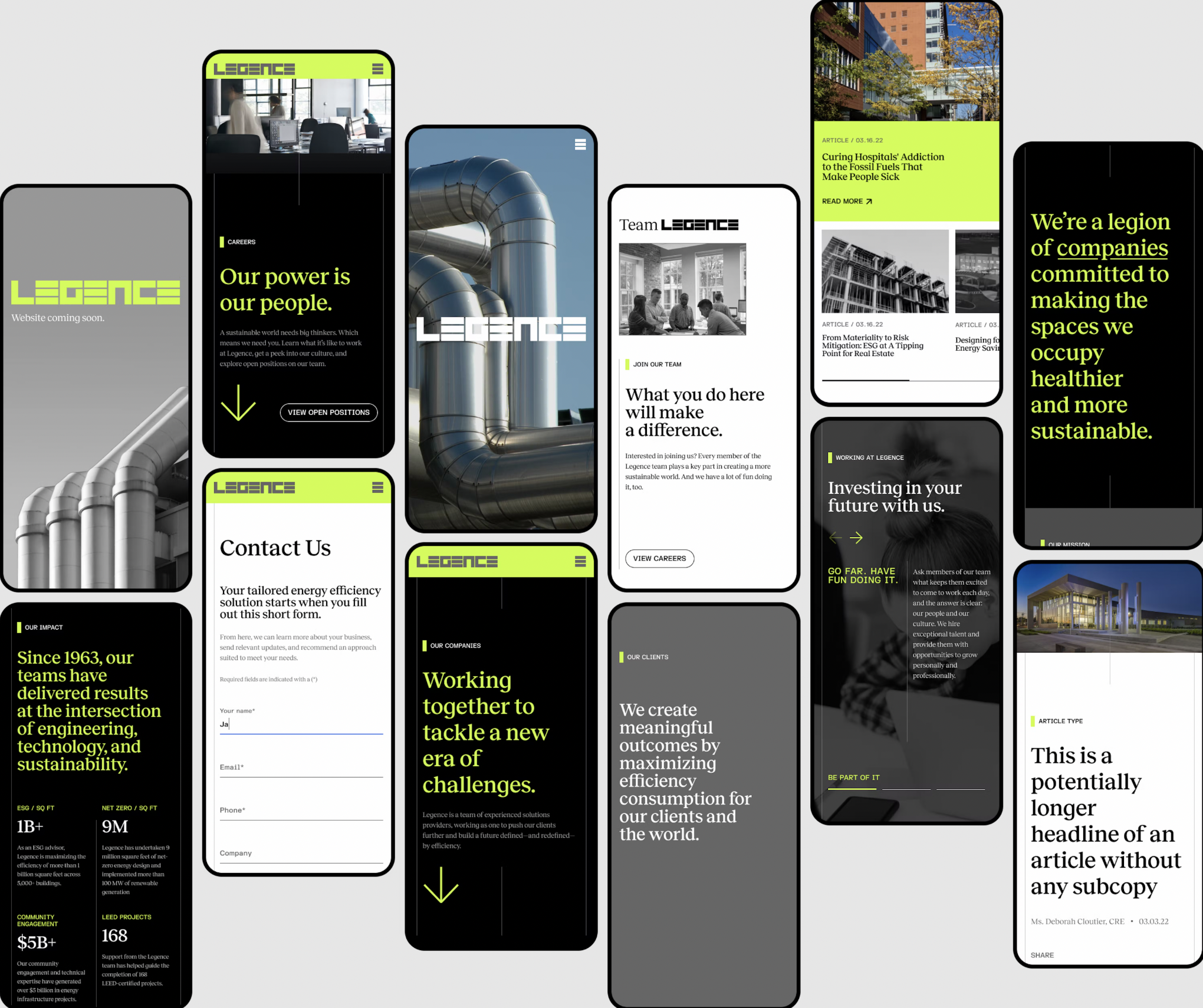 Legence: Launching a New Sustainable Construction Brand
Therma Holdings is a family of companies whose services span the life cycle of a building, from sustainable construction advisory and consulting, to design and construction services like mechanical, electrical, plumbing and controls. This diverse set of companies is united by one thing: a shared commitment to making buildings healthier and more sustainable.
Code and Theory executed the design and development of their new flagship website within a 6 week period necessary for the client to meet larger brand announcements. Our agile methodologies allowed our designer and engineers to work nearly hand-in-hand and coordinate with the clients to execute a ground up new Wordpress site embellished with CSS animations and rich assets. We leverage WP Engine's platform as an expediter to launch allowing us to go from idea to live product within a matter of days, not weeks.