In Fiji, yalo means soul. Our mission is to unleash the soul of your brand. We draw inspiration from film, art, music and sports to tap into real, human experiences to elevate your brand. It's a feeling. A tangible connection. An unforgettable impression.
Founded in 2012, Yalo is a privately held, full service marketing agency with offices in Atlanta, GA and Cleveland, OH. Yalo has provided award winning work for over 100 clients and 300 projects throughout the US and Canada.
Featured portfolio items.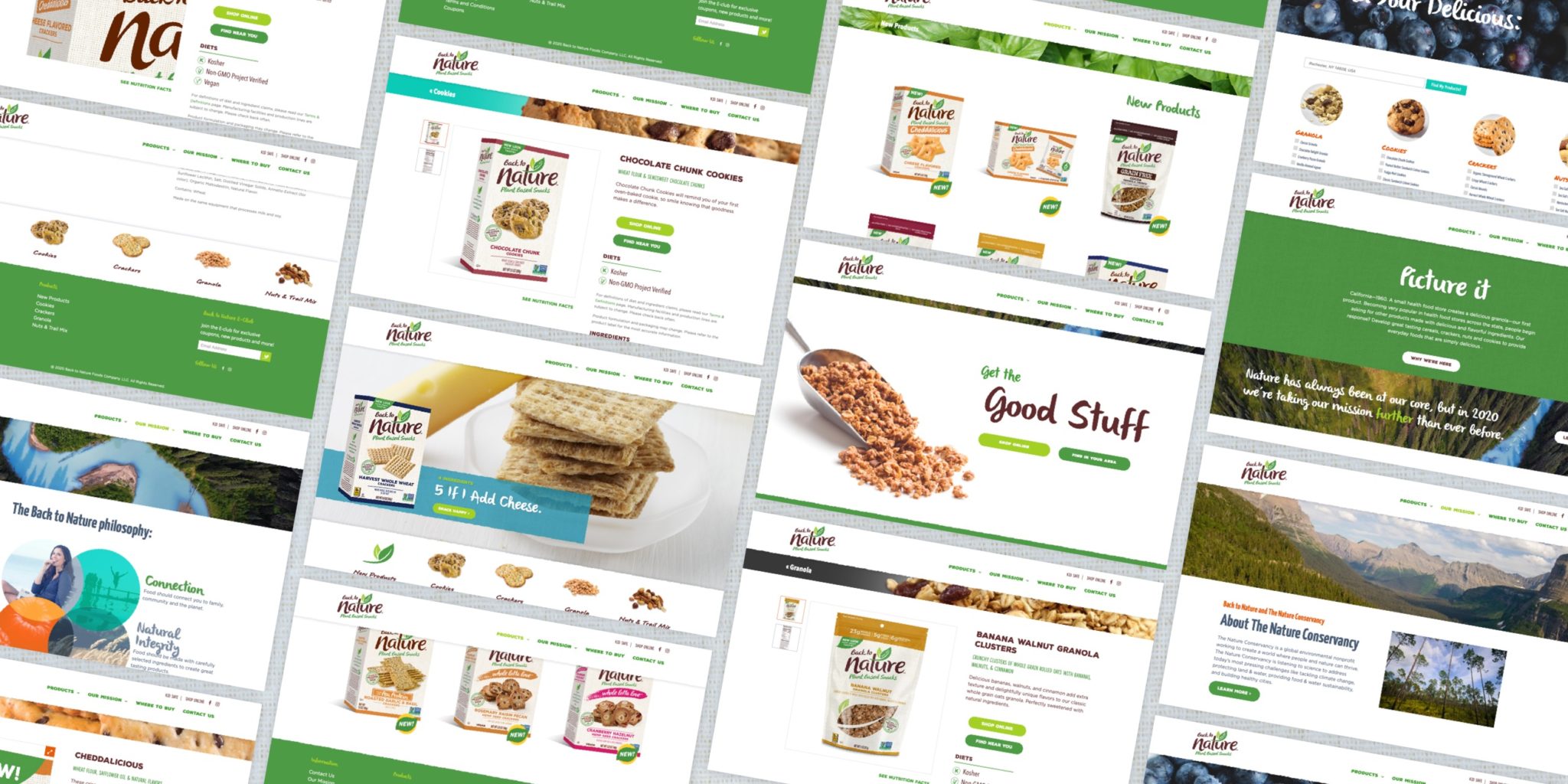 Back To Nature Website Design, Build, Launch in 6 weeks.
Creating plant-based snacks for more than 60 years, Back to Nature revamped its packaging and needed their website to complement the new design. They also wanted to manage the site through a new content management platform. With new boxes hitting retail shelves nationwide after the new year, Yalo had just six weeks to deliver.
Under an incredibly tight deadline, Yalo's team launched a new site borrowing from the existing design featuring new logos, product images and nutrition panels for 70+ products. Simultaneously, as a second phase, we layered the new packaging into the site to inspire its new design.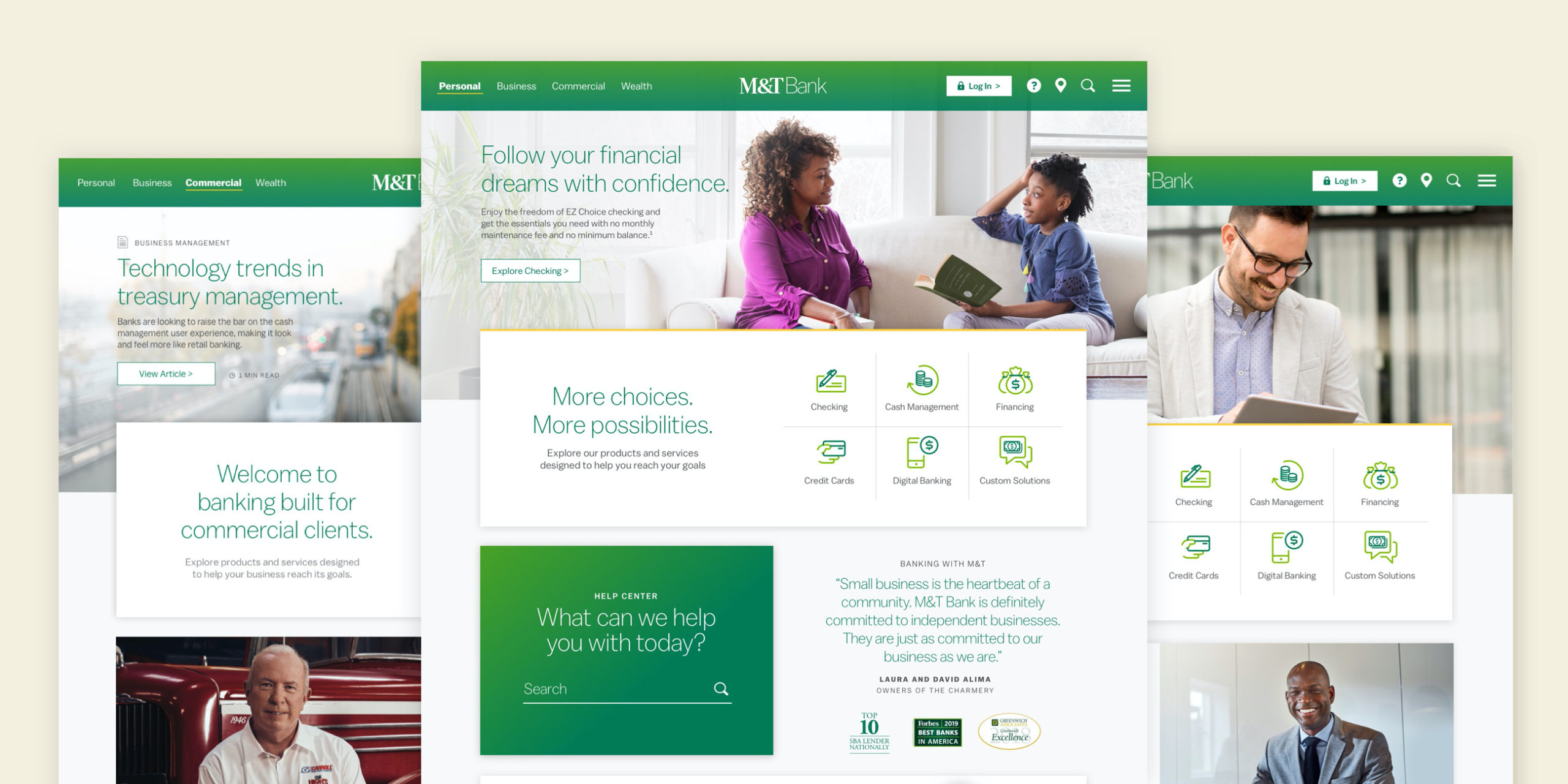 M&T Bank User Experience and Visual Design Across Business Products and Markets
Fortune 500 company M&T Bank is a leading financial holding company. Headquartered in Buffalo, NY with over 760 branches across the US, M&T was looking to deliver a more personal home page experience.
With current layouts being difficult to read and site navigation inaccurately displayed, users had trouble finding product detail pages or connecting with the bank. With discrete direction for the foundation of the home page program, M&T turned to Yalo to redesign the user experience from the bottom up.
Yalo's creative team designed the new home page experience around a modular framework perfect for variable information. Images, headlines and supporting copy aligned with M&T's newly branded voice and visual feel. Several versions of the new page were created accounting for dynamic content being pulled in from both customer type and user data. Each main customer segment received targeted content most relevant to them. Content included variations on targeted marketing, specific M&T services, community and customer stories, and tailored resources and insights.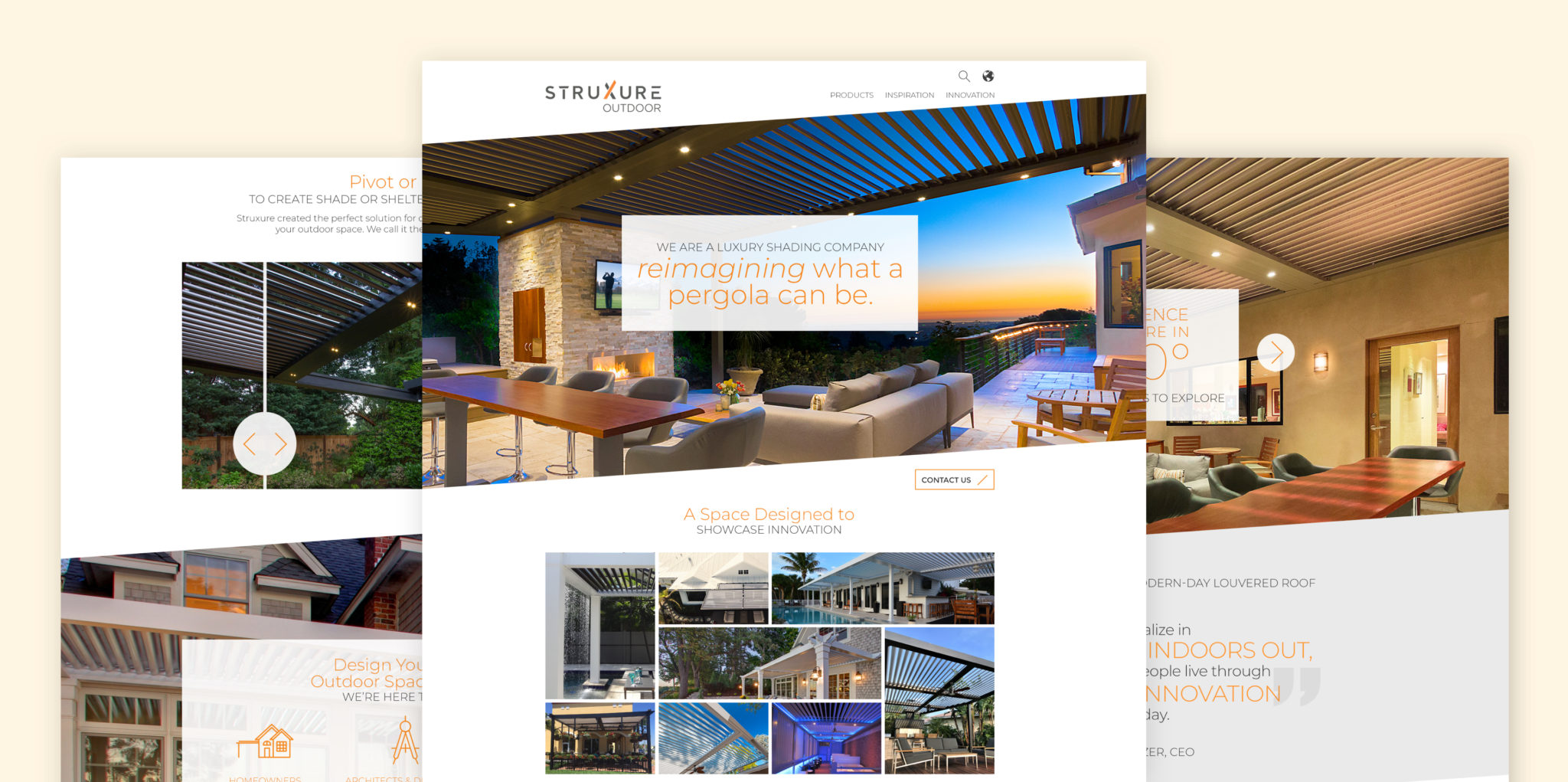 StruXure - Luxury Branding, Website and Virtual Reality
Offering high-end, luxury outdoor products to consumers, Struxure was looking to elevate their presence in the marketplace.
Yalo was asked to conceptualize and execute their future brand with a focus on scalability to complement Stuxure's expanded offerings.
Yalo delivered a clean, modern, tech-focused brand. We began with naming exercises to explore new options that would accurately reflect where the brand was headed. Then we continued the process with brand exploration and refinement.
The new brand was carried across all Struxure collateral, national ads in high-end home and shelter publications, and an immersive online experience that showcased product features and functionality.
Several interactive features create engagement with prospective customers while explaining product features and showcasing designs. With a few clicks, users can interact with the pergola systems to open, close and pivot the louvers–just as they would at home.
The 360° VR experience — viewable on a browser, but also available as a more immersive experience in a headset — gives the feeling of being under one of Struxure's pergolas. Users learn details about the product while viewing inspiration galleries and controlling its features in real time.
Hissho Sushi Rebrand and Website
Hissho Sushi was looking to elevate its established grocery-store brand into the new age. They wanted their brand to exude premium, quality and fresh to consumers as they continued to grow in locations across the US. Hissho first engaged Yalo to support their food trade show presence with IDDBA. The relationship grew into an agency of record for 3+ years.
Yalo's creative team rolled its love of sushi into the new experience they began building for Hissho. Establishing a hip, modern vibe the creative direction and messaging always stayed true to the consumer target audience. With over 1600 locations, consistently branded assets and communications was a steady climb that continued to evolve. From new business area concepts to signage and menus across locations, and a website built to scale, Yalo's solution created a digital footpath for future growth.
Building a new website presence gives Hissho the flexibility to provide customers product and menu information, nutritional data and maps to find the closest location. Franchise Owners now have the ability to sync with HQ for ordering!