Denver's leading Digital Agency serving clients around the world, that you can trust with your business technology, design, and marketing needs. We serve both enterprise and small business with our extensive experience building websites, web apps, mobile apps, e-commerce solutions, API integrations, and inspiring branding visuals. We love helping businesses effectively communicate their story to the world at a price they afford. Our services are trusted by 600+ businesses & our products have more than 1M users! We're a relationship-based company, and we'd love to partner with you to accomplish your marketing and technology needs.
Featured portfolio items.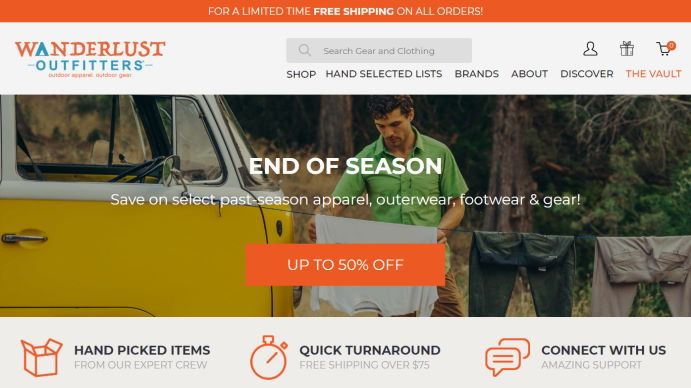 Large Retailer + E-commerce Solution
When the team at Wanderlust Outfitters approached us, we realized quickly that they would need a custom solution to meet their ever growing needs. Our goal was to help establish them as a premier outlet of outdoor gear both as a "brick and mortar retailer" and as an online retailer.
We were able to meet and exceed the following needs: – High performance search and recommendations – Custom shipping methods – Live chat and helpdesk integration – Optional charity donation at checkout – Customer my account and rewards dashboard – Store filtering system by product categories – eCommerce Product builder – Responsive design – Mobile and Tablet friendly – Automatic inventory sync with their Point of Sale