GraVoc is a technology-consulting company located in Peabody, MA focusing on the design, development and implementation of technology-based solutions. Through our four focused practice areas of Creative Technology, Information Technology, Information Security and Software Solutions, we are able to provide our customers with a one-stop-shop for all their business needs.
Our Website Services are spearheaded by our Creative Technology Team who provides customers with a wide-range of services from design and development to hosting, security, and support. Visit our website today to learn more about us or to view our portfolio.
Featured portfolio items.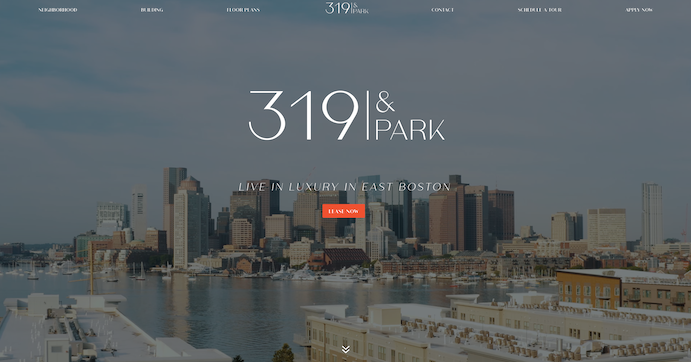 319 and Park
https://319andpark.com/
Boston-based real estate agency, Elevated Realty, approached GraVoc with the vision to create a dedicated website for their new luxury residential building, 319 & Park, located in East Boston. The website was created to provide information about available property rentals, schedule tours with agents as well as convey the luxurious, aspirational quality of the property. Our Creative Technology Team delivered on the agency's vision by designing a vibrant and user-friendly website that is easy for their team to manage and update.
Colorblends
https://www.colorblends.com/
Radloop
https://radloop.net/
Radloop provides turnkey radiology report management software to help hospitals and clinicians close the loop on incidental findings and follow-up patient care. The company needed a powerful website that could communicate the value of its technology to its target audience in the healthcare sector. GraVoc's Creative Technology team delivered on Radloop's vision through a dynamic website redesign that leveraged vivid visuals, optimized content, and improved site navigation to help the company boost brand awareness and lead generation.