Anchored Design & Development delivers excellence in user experience on desktop and mobile devices, business strategy, branding and website design. The only way we do business is the right way. For 12 years we have been building WordPress blogs and website on the Genesis Framework using StudioPress themes and developing custom themes. We are Gutenberg ready!
Featured portfolio items.
Teaching in Higher Ed | Podcast, Resources, Speaking Engagements
Teaching in Higher Ed worked with Anchored Design & Development to build a strategy around her popular podcast channel. Aimee, our lead designer crafted a successful homepage workflow that showcases the clients latest podcast shows, articles categorized by topic and additional details offered by the client to engage with her specific audience.
"I am so amazed by all of your design work - and super excited about everything. The Recommendations page looks absolutely fabulous. Love everything!." Bonnie Stackowiak | Teaching in Higher Ed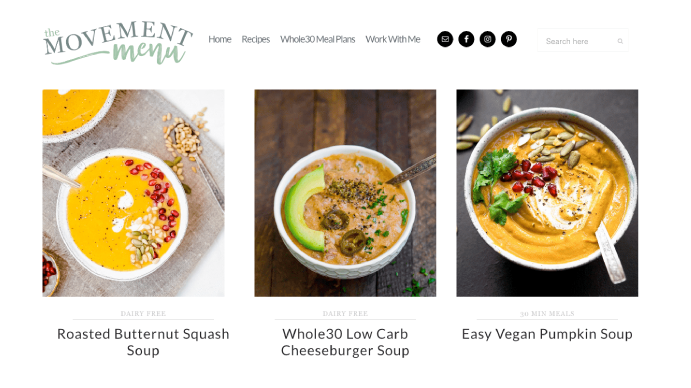 The Movement Menu | Recipe Blogger, Photographer
The Movement Menu came to use with a big conundrum - her website had been built by several developers over the years and the last round left it a disaster. Not only this, but her very popular Trader Joe's shopping list was creating a lot of blog traffic but had a huge bounce rate. We developed a strategy to help The Movement Menu take advantage of this download and convert traffic into subscribed readers while building a functioning website that is both user-friendly for mobile and desktop users.
"The website design based on my new logo design is very good. I freaking love the green- haha, KILL ME! Overall, I am loving it and can't wait to launch this new design to my readers!" Monica | The Movement Menu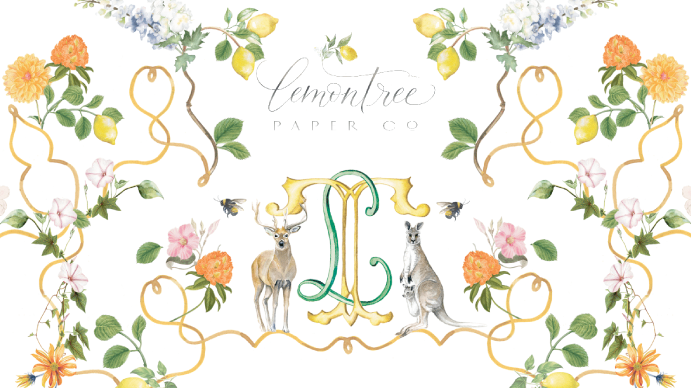 The Lemontree Collective | Custom and Semi-Custom Calligraphy and Wedding Invitation Shop
The Lemontree Paper Collective and Anchored Design began working together in 2013. This past website project was the 4th we've tackled together and is the ultimate wedding invitation, semi-custom and custom calligraphy online experience. A website that truly reflects all of the client's needs while superseding all other competitor websites.
"I cannot praise Anchored Design enough for their talent, energy, creativity, eye for beautiful design and flair for creating sites with exceptional functionality. They managed to build a website that I absolutely love, does exactly what it needs to without fail, and that I'm enormously proud of. Aimee and her team have done such a spectacular job not only with my website, but with many others. Aimee is an absolute star, and the people who surround her at Anchored are incredible at what they do." Betsy Weir | The Lemontree Collective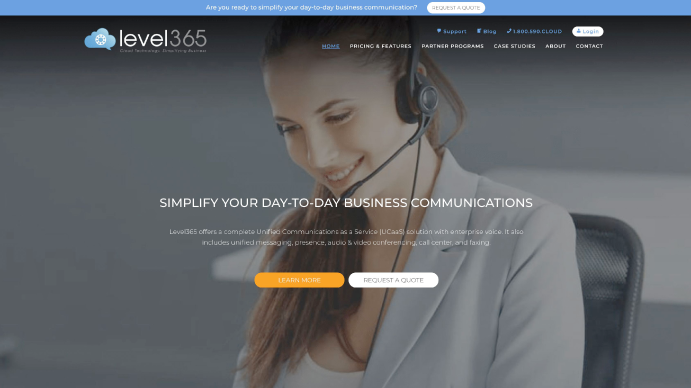 Level365 | Unified Communications Business Entity
Level365 selected Anchored Design & Development because of our solid understanding of the Genesis Framework. Jim Johnson, CEO of Level365 worked closely with our lead designer, Aimee to ensure the website made a smooth transition over to the Genesis Framework to ensure it had the best platform available for his website. Our team not only built the entire Level365 website on the Genesis Framework but also used our knowledge of UX design to create a strong homepage aesthetic and sales driven workflow.