Where did Antonino build his experience?
1995: He was introduced to Multi-Media including the internet.
1998: Internship with Ruff Ryders for album cover design.
2000: Internship with Black Rose Productions and later as their lead graphic designer.
2006: Print Production Assistant to VP, Rye Printing. 5 years taking on multiple job roles such as pre-press technician, graphic designer, VDP Specialist, paper management, CTP technician, Imposition, Online Order Form, Client Services and other responsibilities for the organization.
2007: Mr. Foti embarked into the world of Web Design/Development. He began to learn HTML, CSS and ultimately taking what he learned and bring it to life with his website. His website took on many forms and revisions. The site is always changing with no final form as it is an evolving work of art.
https://www.adfgraphics.com
2013: Print Production Specialist at The Fitch Group.
2015: Print Production Specialist and Graphic Designer at NY Print Partners.
2016: Mr. Foti has taken on web design projects where he designed websites from scratch only using the Adobe Creative Suite, with HTML, CSS, Javascript, and at points PHP with MySQL Database.
Here are the responsive websites Mr. Foti has done:
https://www.thegoodfightconsulting.com
https://www.forensicpsychpc.com/
https://www.scillamarble.com/
https://www.royalbagelsinc.com/
https://www.ninthdimensionrecords.com/
https://elexisansley.com/
https://www.elexisfreegiveaways.com/
https://reikibyelexis.com/
Featured portfolio items.
The Good Fight Consulting
The site is build from scratch using only HTML, CSS, Javascript. One design that is responsive to your device. Site indexed for Google. SEO tag placeholders in place. Using the adobe creative suite.
Antonino Foti Front End Web Developer/Graphic Designer
The site is build from scratch using only HTML, CSS, Javascript. One design that is responsive to your device. Site indexed for Google. SEO tag placeholders in place. Using the adobe creative suite.
Forensic Psychologist Marc Janoson, Ph.D
The site is build from scratch using only HTML, CSS, Javascript. One design that is responsive to your device. Site indexed for Google. SEO tag placeholders in place. Using the adobe creative suite.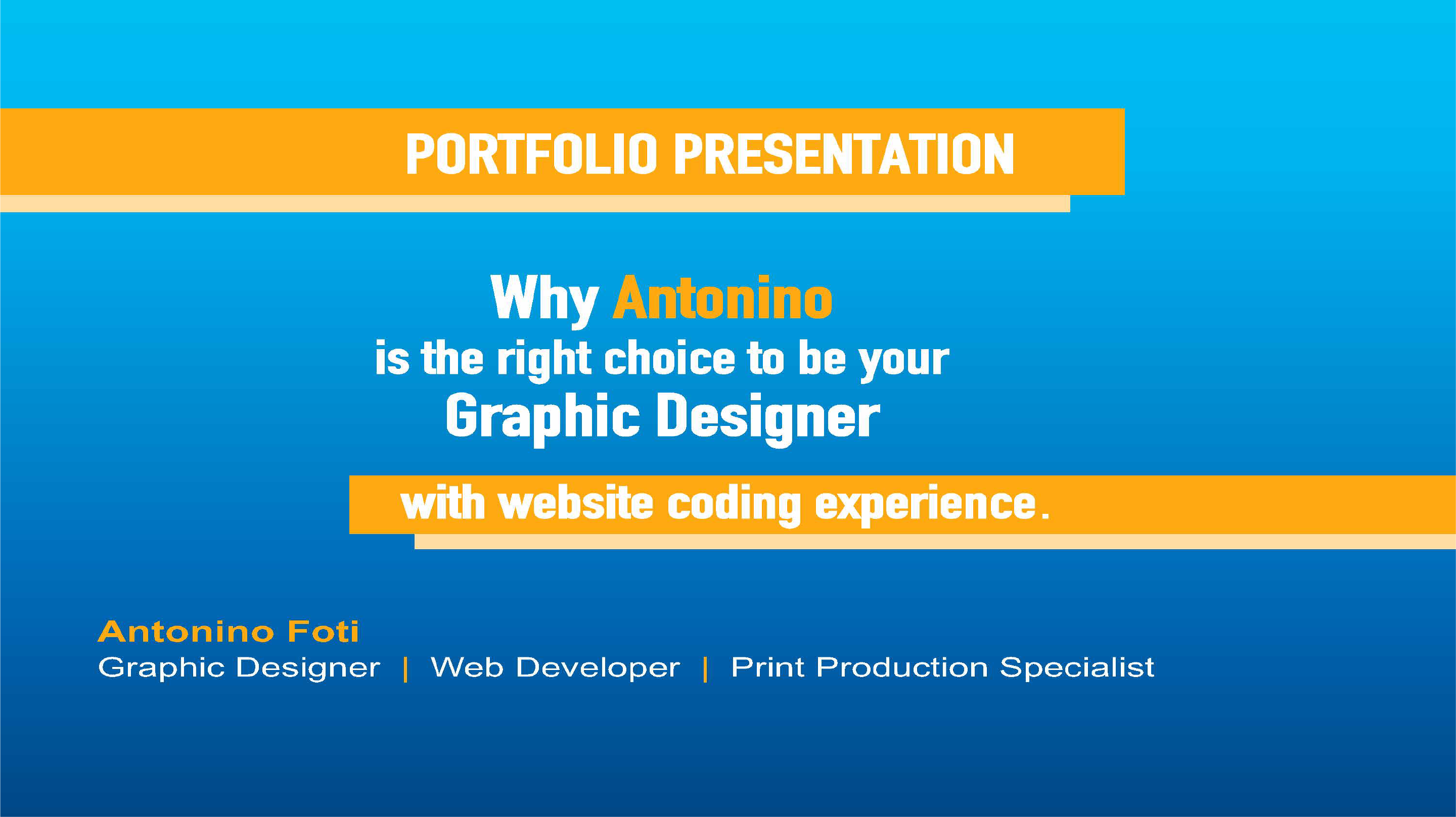 The Entrepreneur's Background
Areas of Expertise:
Graphic Design, Photo Retouching, Pre-flighting, Campaign Design, Web Design and Development, Wide Format Design Service and Production,Reprographic Operations, Digital Asset Management, V.D.P. Mail Campaign Design and Coordination, Business Management, Customer Service, Complex Problem Solving.
Software/Platform Skills:
Proficient in Mac and PC, Fusion Pro, EFI MIS Software, Online store front software Color Editing and Workflow programs, Social Media Page Development and Maintenance
Mr. Foti laid out and edited multiple design files from top rated organizations utilizing his design talent. As a print specialist, the clients have a secure peace of mind that all design layouts meet and exceed print requirements. Built trusting relationships through thoughtful and sincere file handling and turn around time. Produced stunning print and cut work for retail window vinyl, corporate wall graphics and much more as part of grand format printing. Preflighted and performed quality checks to ensure file accuracy and dependability. Used Quite Imposing for impositioning various print products. 10+ years of paper management experience.