Cheeky Monkey Media is a web development agency located in sunny British Columbia, Canada. For more than a decade, our sassy group of website developers, marketers, and designers have been helping organizations solve their online and digital challenges.
Between us, we've spent more than 200,000 hours helping clients kick butt online. Our team comes from a variety of backgrounds, with significant web development, design, and digital marketing experience.
We help clients manage the evolution of their digital presence through ongoing web development, web management and web maintenance services.
At the end of the day, we give our clients peace of mind, knowing that their needs are being handled by an experienced and dedicated team. With expertise, personality, and friendly guidance, we help organizations maximize the value from their websites.
Featured portfolio items.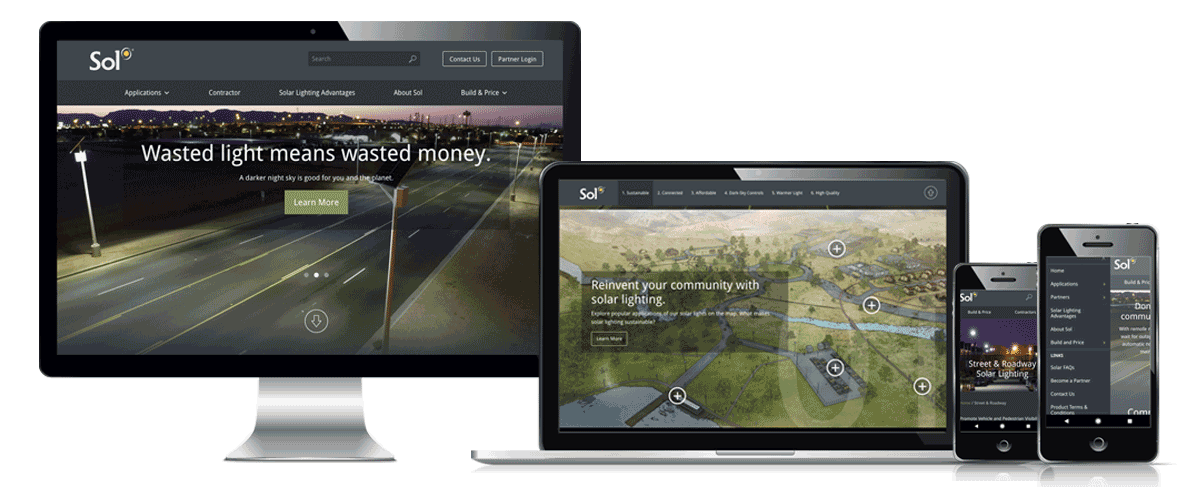 WordPress Design & Development - Carmanah Technologies
The Situation Carmanah Technologies, based in Victoria BC, was looking for a new design and development partner for a significant project with a year-and-a-half life span. Their current website was a massive Drupal 6 site (no longer supported by the Drupal community) with an integrated microsite for each of their 5 business units. Five sites in total had to be migrated from a single Drupal instance to individual WordPress Sites.
We utilized WordPress and some additional intuitive tools for administrators and editors to manage all content throughout the website. This provided a fully customizable front end that could effectively adapt to content changes, and give administrators more power and flexibility when creating new pages with unique layouts with unlimited amount of content blocks without having to go back to the developer We were able to extend content editing tools provided by WordPress core by utilizing Advanced Custom Fields which kept segments of content isolated. Custom post types were used to keep the administration of content organized and better suited for the future evolution of site features.
WordPress Development - NLC CLIMB Centre
The Northern Lights College Continuing Education department needed to create a user-friendly microsite on WordPress for the CLIMB Centre. The site would primarily have users complete surveys and collect sensitive data that would be shared with BluePrint ADE (a non-profit research organization dedicated to improving the social and economic well-being of Canadians) and Future Skills Canada until 2021.
The NLC CLIMB Centre website is the first public-facing web interface to be hosted on EduCloud. To meet the federal requirements for the collection of sensitive data, Cheeky Monkey Media and the NLC I.T. department worked collaboratively to configure the site for EduCloud's unique server environment.
The risk assessment and career path fitting elements of the website required a fully custom survey and assessment solution. With custom plugins built from scratch, Cheeky Monkey Media was able to create several customizable surveys and assessment systems. To export and securely transfer sensitive data to BluePrint ADE, Cheeky Monkey Media created a custom database query and export solution that tracks users through the portal experience.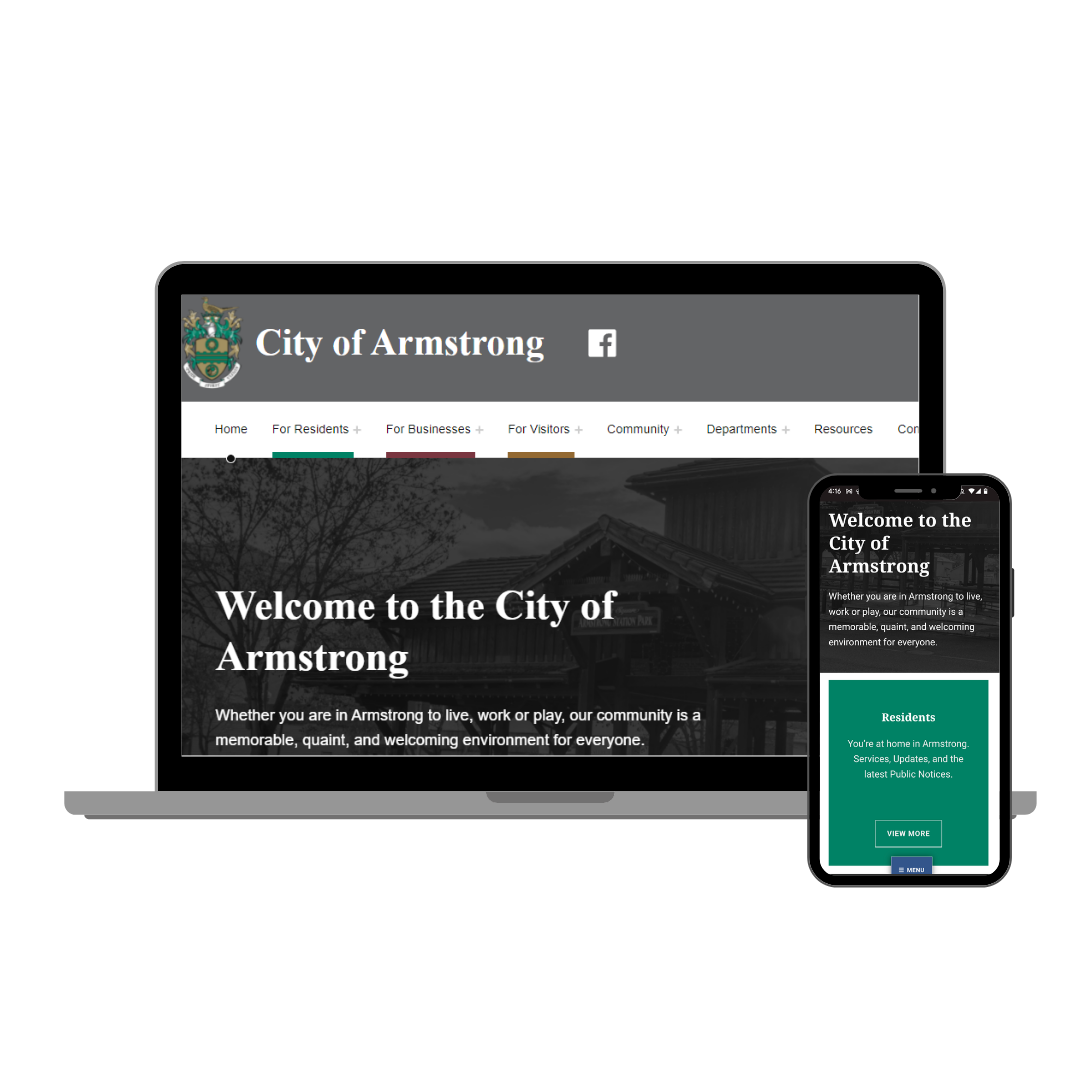 City of Armstrong -
The City of Armstrong was in need of an updated website with a fresh new look, while staying true to their roots. Their old site was packed with information, but organized in a way that made it hard for users to find what they were looking for quickly. In addition, updating the site was time consuming for the staff.
The City needed a new website to meet today's design standards, was attractive and mobile friendly. The new site would convey the City's unique value as a community for businesses, residents, and visitors, while effectively communicating all the information and services the City of Armstrong typically provides.
The Cheeky Monkey team completed the website build and launch under the estimated hours, which allowed for further additions of "wish list" future features. The new website is much easier for the City's internal team to add and update content, and they are no longer reliant on external resources to make simple and frequent website edits. The site now meets today's design standards, including improved WCAG Accessibility features. The site provides a significantly improved user experience, as it's now easier for visitors to find information and get to know the City of Armstrong in a more meaningful way.
A.D. Hennick & Associates
A.D. Hennick & Associates are an award-winning team of liquidation experts. They were in need of an updated website that would increase interest, confidence, and the approachability of the company. They also worked with Cheeky Monkey to develop informed content and increase their LinkedIn and Facebook presence as part of their overall online strategy.
Many of the businesses that require A.D. Hennick's services have never had to reach out for assistance before, & do not know how to find the right help. Cheeky Monkey Media figured out the most effective way to increase not just traffic & interest for A.D. Hennick, but understanding and discoverability of their services as well. Stylistically, the site needed a facelift. Using a WordPress template, we designed a high contrast, modern look that would convey professionalism and trustworthiness. Services: Design & Architecture, Wireframes, Keyword Research, Social Media Marketing Plan, Content Development & Optimization, On Page SEO.
Results: They went from impossible to find with a branded search, to first & second page non-branded keyword searches for the Toronto area. Their organic traffic jumped 10x in 2 months. They now get trackable metrics to use for ad targeting.