Exo Agency is a digital marketing agency that specializes in web design, mobile development, SEO, and pay-per-click management. Our goal is to allow businesses from all over to reach the potential they crave. We'll do so by helping with modern marketing strategies that are demonstrably proven to assist in scaling businesses in size, revenue, and reach.
With over 200 clients and heaps of experience, we're aware of what it takes to take any business to the next level. We know that each company is unique and will try to achieve different goals. We'll help put together a road map and recommend services that will get you to where you want to be.
We can offer custom-tailored plans that are unique to your situation and style. We won't ask for too much in terms of money, and we will eliminate any wasteful spending on advertising. Your entire business or project can be transformed in a matter of weeks if you work together with us – this is a promise.
Getting in touch with us couldn't be simpler as we're available through our site or through various social media channels. Once we've spoken, we'll be able to chat about our next moves. Perhaps local search strategy is something you'd like to significantly improve on – or maybe link building and creating the perfect content for your business is something of a weakness for you. Whichever problem area you wish to solve, we'll be able to guide you.
Featured portfolio items.
Case Study: Pinnacle Foundation Repair
Website Redesign & A/B Testing
Pinnacle Foundation Repair originally had an outdated website that wasn't up to Google's standards. We built out a new design along with behavioral testing to see how users interacted with the website. Through A/B testing, we increased the duration the users stayed on, and we also increased the number of leads submissions.
Local SEO and PPC
In the beginning, Pinnacle's local SEO presence was lacking. Once they contacted Exo Agency, we quickly got the ball rolling with ongoing SEO, PPC campaigns and local service ads.
Results: Now, Pinnacle Is a Multi-million Dollar Business. In just the first year of service with Exo Agency, Pinnacle Foundation Repair has steady become a multi-million-dollar company. We successfully updated their content and ranking with best SEO practices. Now, they can easily be found online by locals who require their services. We also stay up to date with their PPC campaigns. PPC might sound like something better suited for material goods, but it just goes to show that any business can succeed with the right visuals, placement, and strategy. We're proud to have Pinnacle as a recurring client and can't wait to see what's in store for their future.
Case Study: Offleash K9 Training
A Brand That Sought Expansion It's the dream of most brands to expand beyond their locale or audience. Growth is part of every business, and sometimes that growth is physical. Of course, physical growth also equates to financial growth (in many cases), but there's a risk associated with it.
Expansion often feels like starting completely over in every new city you set your eyes on. This is the case for Offleash K9 Training. They wanted expansion but needed assistance along the way.
Solution: SEO to Boost Awareness
Once Offleash K9 Training contacted Exoagency, we knew exactly what to do. Our team used SEO to boost local awareness in every new city they wanted to be in.
Results: Expanding to Over 10 New Cities
With our help, Offleash K9 Training successfully expanded to over 10 new cities on the east coast and in the south. We were able to boost their ranking and local awareness to help trump the competition and bring this incredible brand to the locals' doorsteps. We continue to work with Offleash K9 Training, boosting their SEO and helping them expand even further.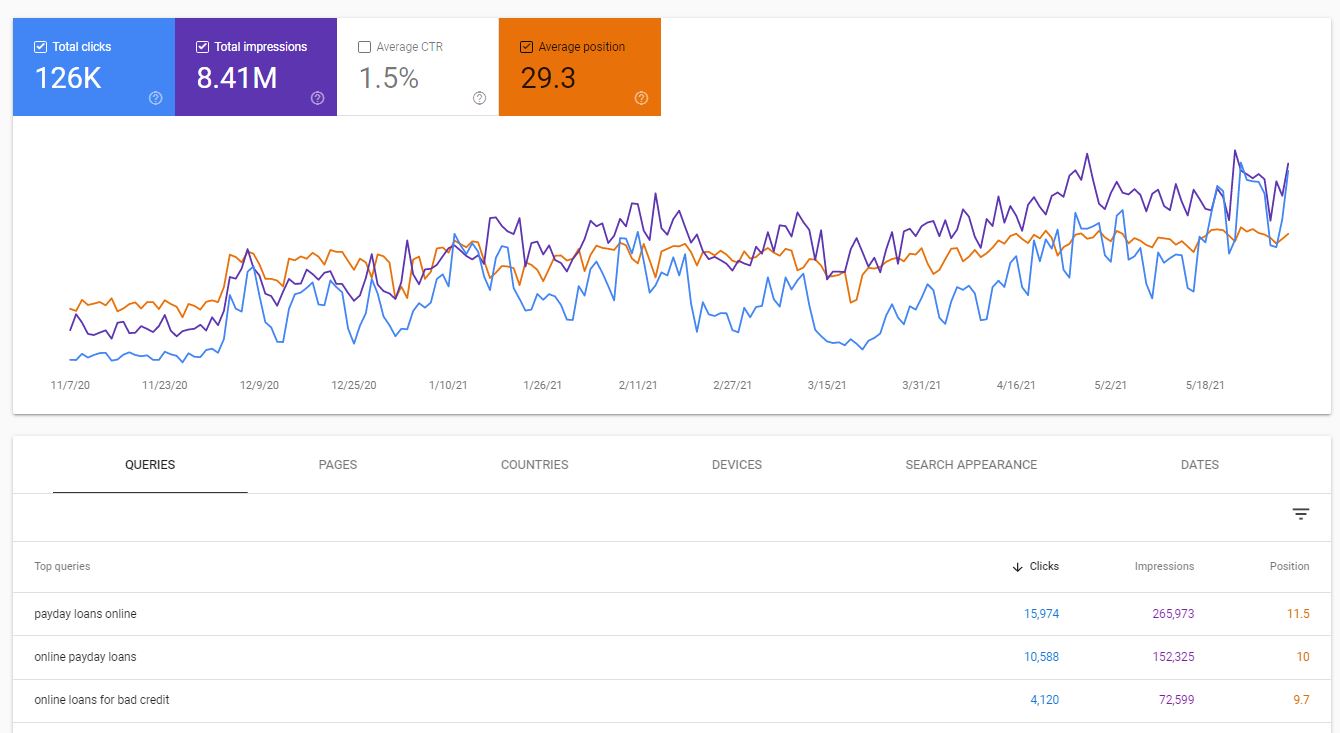 Case Study: B3 Cash Solutions
Competition online is only increasing, therefore the best time to act is now if you want to get a leg-up. Oftentimes, that's easier said than done. For B3 Cash Solutions, trying to find their footing in the loans and finance space online felt impossible.
Challenge: Finding Room in a Highly Competitive Space
Competition online is only increasing, therefore the best time to act is now if you want to get a leg-up. Oftentimes, that's easier said than done. For B3 Cash Solutions, trying to find their footing in the loans and finance space online felt impossible. Solution: Improving SEO
A small business competing with big-name, billion-dollar companies—the odds weren't stacking up in their favor. That is until Exoagency boosted their SEO.
Results: From Nowhere to First Page Results
After contacting us, we implemented our best SEO strategies to successfully place B3 Cash Solutions on the first page of search results. Not only the first page, though, the fifth position. By using highly competitive keywords with great content that's optimized accordingly, B3 Cash Solutions claims one of the top spots on search results. Now, their small business trumps their big business counterparts with ease.