We are an award-winning digital agency, powering open-source solutions for progressive businesses. Led by experienced entrepreneurs with strategic and technical know-how, Filter has a respected track record for providing outstanding solutions resulting in significant business performance outcomes. We give our customers the power to deliver amazing experiences, whether combining technologies to allow for competitive advantage, developing custom platforms to turn ideas into reality, or providing the thinking power to operate more effectively in the connected world.
Access our business resources at filteragency.com/resources today
Featured portfolio items.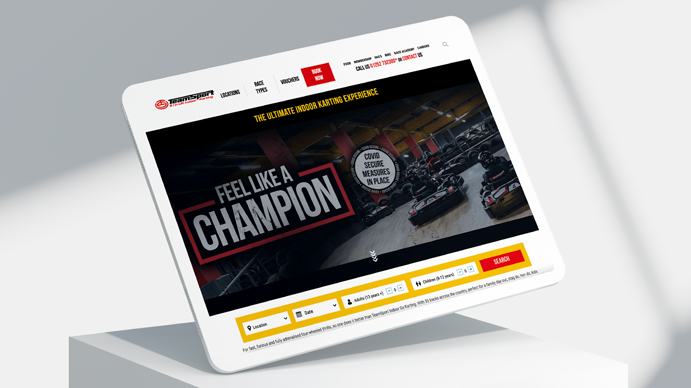 TeamSport - Improving Customer Experiences
TeamSport turned to Filter's strategy team to help devise a new layer of customer data and marketing automation. The ultimate goal being a better experience from the very first touchpoint to long lasting customer relations.
The existing TeamSport website was just one of many touchpoints burdened by performance issues. The business knew it had to provide an optimised user experience to attract and retain customers. Before that experience could be designed, a fundamental layer of customer data technology needed to be established.
TeamSport now has the blueprint to deliver optimal customer journey's, prioritising usability and communication flows for both their customers and the marketing team. The plan allows for a seamless and automated omni-channel setup to enhance the customer experience and TeamSport business performance.
Read the full client story at our website.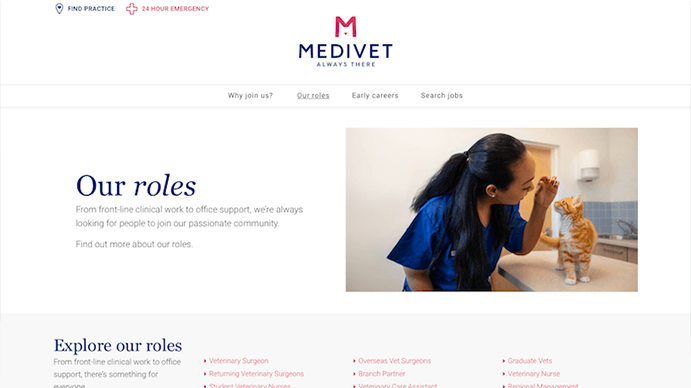 Medivet - Careers Website
Medivet previously managed their recruitment through their main website. Aware that this particular content spoke to a specific audience, Medivet saw the opportunity to create a satellite site to organise and present careers specific content.
Their objective was to provide visitors with detailed information about the company, career opportunities, their graduate development programme, and work experience opportunities, as well as current vacancies.
After some consideration, Filter recommended that the site be built on WordPress, using the new Guttenburg editor, making it easier to customise content and layout.
Job search functionality, applications and recruitment tracking were also embedded. For recruitment tracking, applications are filtered automatically based on given criteria such as keywords, skills, employers and years of experience. The site integrates with the Lumesse ATS (application tracking system) through use of their API.
The site can be viewed here: https://careers.medivet.co.uk.
House of Garrard - Multilingual WordPress
Appointed Crown Jeweller by Queen Victoria in 1843, Garrard has continued to serve each subsequent British monarch, creating many beautiful jewels, iconic tiaras and the engagement ring worn by the Duchess of Cambridge.
To continue to present the brand across a global market they embarked upon a brand redevelopment and digital transformation project. Key to the site's redevelopment was a new look and feel.
Built on WordPress, one of the first additions to the site was the introduction of a new Collections landing page. Product landing pages, for example for jewellery type, were also created to show off the inspirational designs. The use of large imagery coupled with the sites enhanced functionality allowed users to find the products that they were looking for really easily.
Key content and updates also needed to be quickly and easily translated into many different languages and published without increasing the overhead of managing content, so we used WPML to deliver content in Arabic, Russian and Chinese.
Overall, Sessions were up by 31.28%, the number of Users went up by 31.25% with the number of Page Views increasing by 39.33%.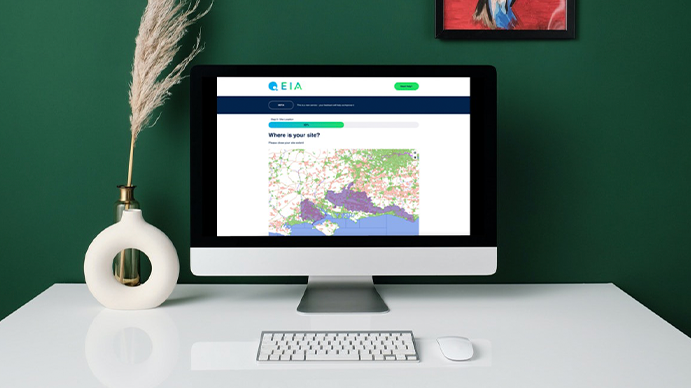 Quod - Bespoke EIA Application Development
Quod came to us with a prototype of a bespoke application but it lacked various key components. Our team came together to provide a creative solution. Quod needed a web-based application that could help potential customers assess the regulatory requirements for a broad range of planning applications.
We approached these problems by designing and implementing a database driven back-end for the application. We encoded 50+ distinct question types, mapped to over 40 specific planning proposal types as entries in the database. We also integrated the existing interface with the required logic to take a user through the correct questions, in order to build an accurate and comprehensive profile of their development application. This will enable Quod to capture relevant application and user details while complying with relevant data protection legislation. Our team completed the project by generating informative and compelling communications to engage with users.