Boutique web design and development agency with clientele ranging from artists and celebrities, to education and financial institutions.
Featured portfolio items.
R&B star MONICA
Monica's web situation was an interesting one. She had a website that was running a highly customized (and severely outdated) WordPress setup through her previous record label. Not only was this a security concern, but updating the site and eventually moving to WP Engine's platform brought many technical challenges. With some heavy lifting, we were able to trace all of the previous customizations and bring her site onto WP Engine's platform, as well as the latest version of WordPress. Various backend updates brought the site into a state where it can now be updated without custom modifications being a hindrance on usability. The site now functions beautifully on devices of all shapes and load time was cut in half!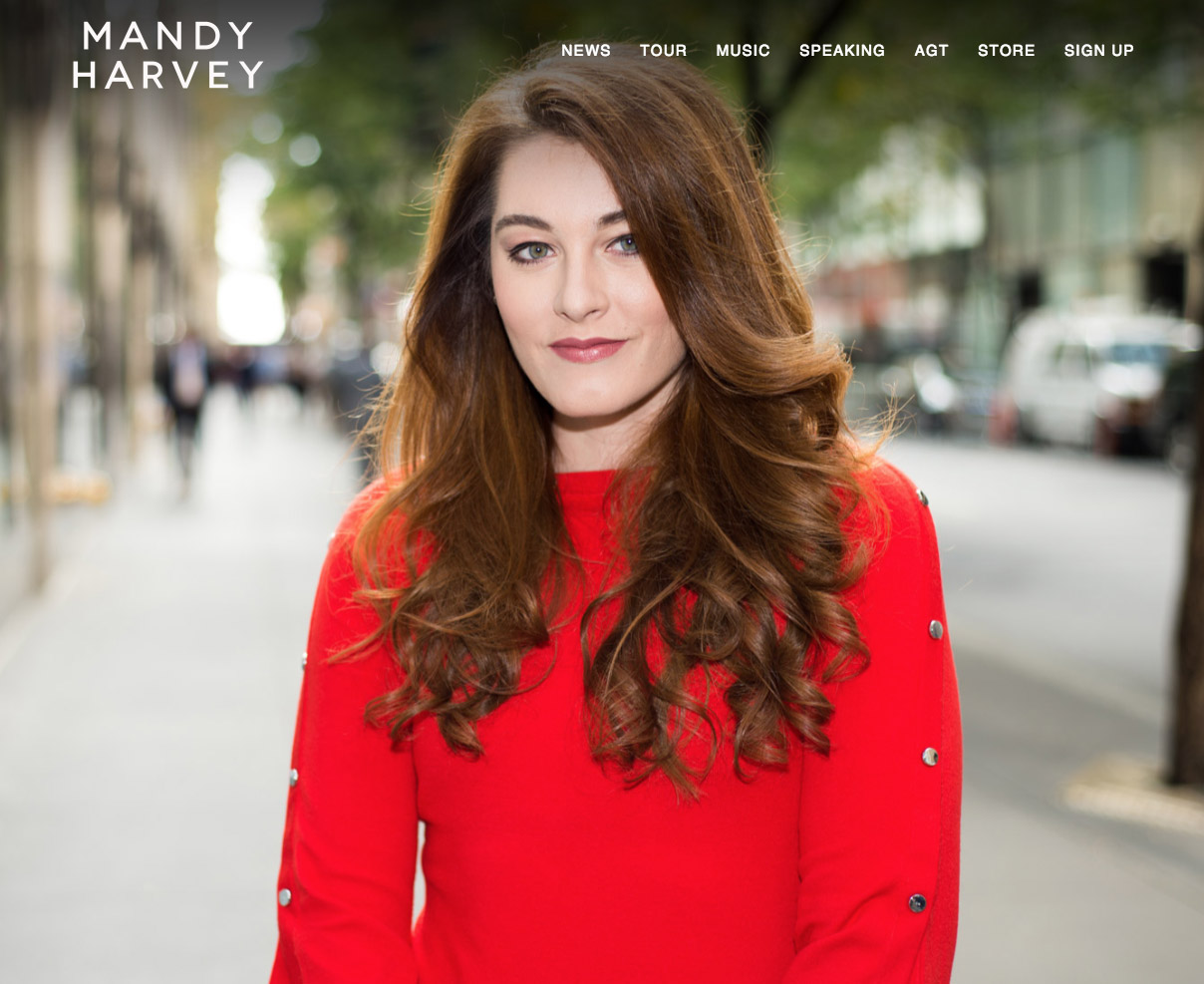 Mandy Harvey from America's Got Talent
Mandy's previous website was not mobile-responsive and had a number of other technical issues. We were able to bring it back to life, with a sleek new look including Shopify powered widgets for her webstore. Tour dates are front and center on the home page (powered by Bandsintown so that they only need to be updated in one place) as are videos documenting Mandy's journey through America's Got Talent in 2017, including her viral first performance. Mandy's favorite color is yellow, so we threw some yellow accents in and aesthetically it blends in nicely. A big effort was put into the mobile experience, so we designed a custom mobile menu that's only triggered on smaller screen sizes. Given the large volume of traffic, we bumped the site over to WP Engine hosting and of course made sure that an SSL certificate was installed. This project was a lot of fun and will serve Mandy and her team for many years to come.
Brian McKnight social campaigns
We were hired to develop a few Facebook ad campaigns for R&B star Brian McKnight. The campaigns performed tremendously. The paid portion of our ads ended up being dwarfed by organic activity, which is the sure-sign that you're creating an engaging post/effective ad. Facebook gave us 10/10 relevancy scores for each and every campaign; ensuring that the client was truly delivered the best bang for their buck. Our weekly engagement rate ended up surpassing Drake (who has a 35 million Like count) – not bad for a "mere" 1.5 million audience! We're eyeing Brian McKnight's website next.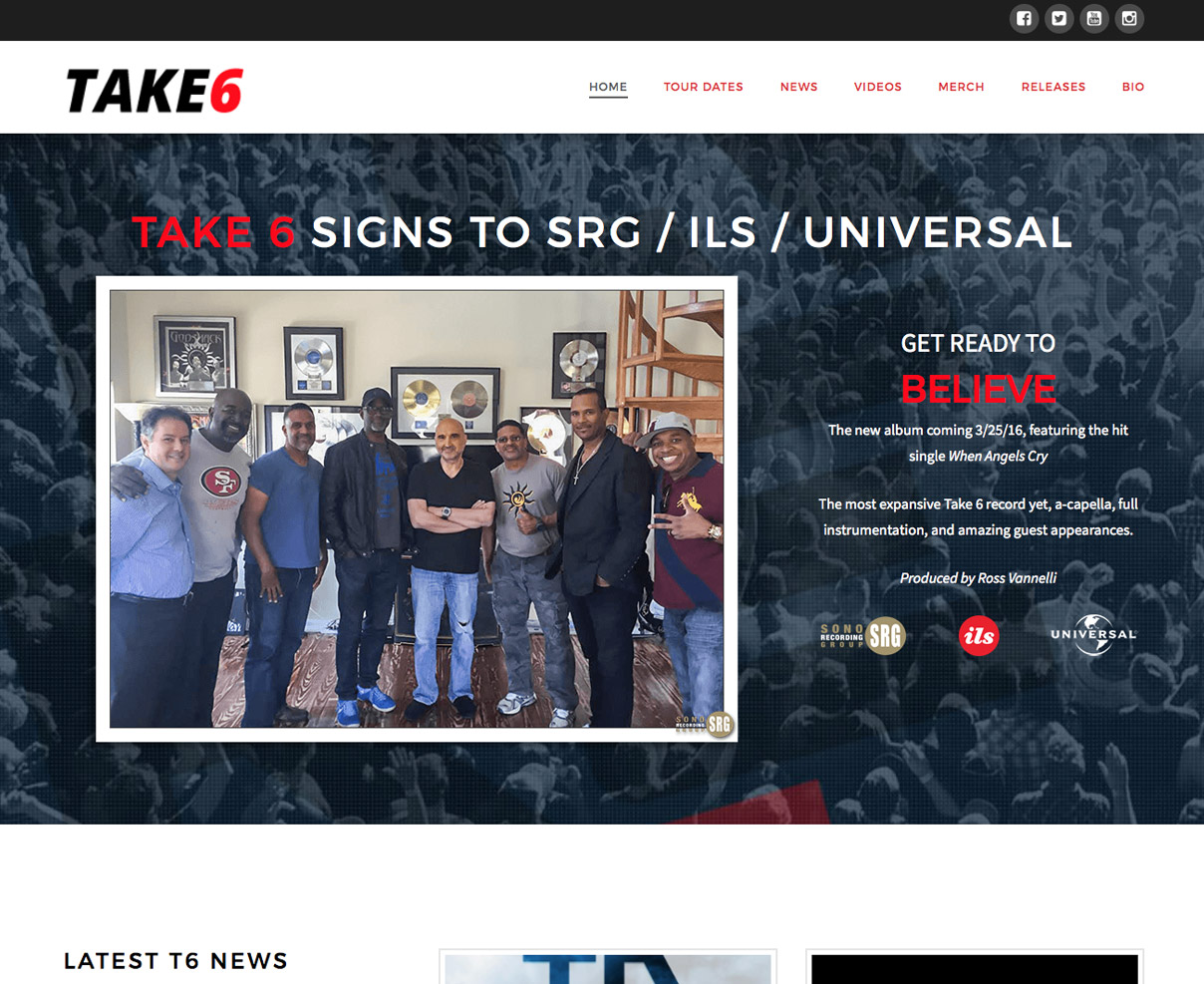 Take 6 website
Having won 10 Grammy awards, a Platinum album, and multiple Gold records, it was a big undertaking to work on the official website for vocal group Take 6. The boys' old website was using flash, so we aimed for something sleek and modern. Light colors, lots of open space and social media integration throughout. We even did some light editing for the full screen video footage at the top of the site. A fun project that came out pretty slick! Fully responsive for mobile devices and of course powered by WP Engine's lightning fast servers.