We provide businesses with the tools and knowledge to achieve their most ambitious goals through custom website solutions and superior online marketing. As innovative and forward thinkers, we successfully navigate our clients through the vast and ever changing digital landscape.
Featured portfolio items.
K+S Services
K+S Services has had a hand in a number of industrial repair services since 1982, ranging from electronics to precision machining and everything in between.
With over 866 different manufacturers and over 122,000 unique part numbers being supported, K+S needed a website that allowed for them to highlight their offerings. K+S approached Momentum in 2015 wanting to develop a modern website to attract more customers online.
Download our case study to learn more!
Roura Material Handling
Roura Material Handling is a Detroit-based company that specializes in self-dumping hoppers, rotator boxes, and stone products. Roura has been serving the material handling industry for over 100 years.
When they began to notice a decline in rankings, traffic, and leads, Roura realized that an innovative and strategic marketing strategy was necessary to keep up in their increasingly competitive industry.
Download our case study to learn more!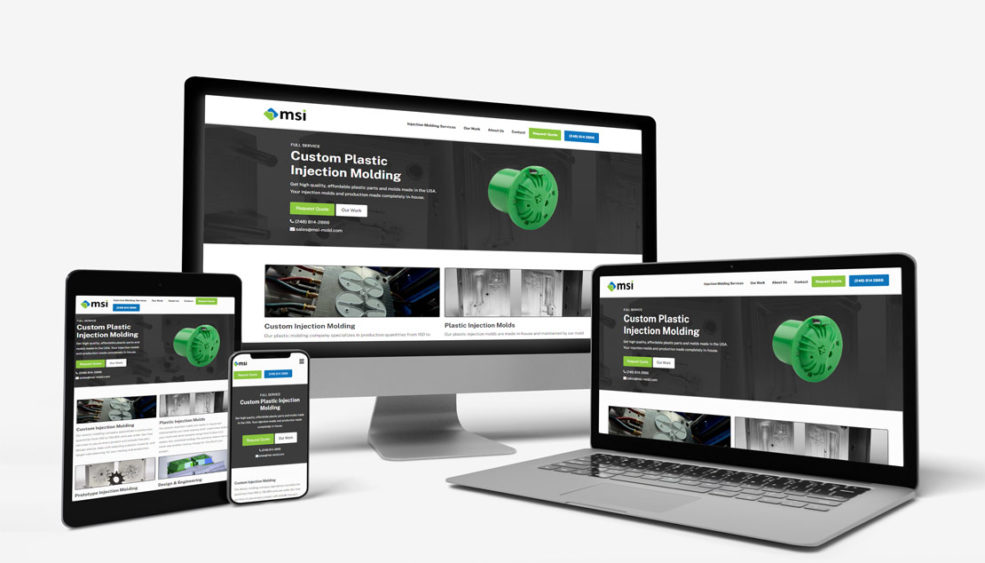 MSI Mold
Founded in 2005, MSI Mold is an engineering and consulting business serving sales and technical needs of plastic injection molding companies in the greater automotive industry of Detroit, Michigan.
MSI Mold had success with their current website and running Google Ads on their own initially; however, they knew the potential was far greater, as they found their competitors all at the top of their rankings. MSI Mold needed extra help.
Download our case study to learn more!
JWC Environmental
JWC Environmental designs, builds and services the world's most dependable waste shredders and screening systems to help customers solve challenging waste reduction and recycling applications.
After struggling with managing their Google ad account in house, they decided to consult Momentum to see what could be done to improve their results. The main concerns were that they needed to generate more leads for the sales team. An analysis from Momentum revealed many opportunities to improve the campaign performance.
Download our case study to learn more!